Using Their Down Time to Prepare for Bottom Time
Military veterans are completing scuba studies while waiting for lifting of pandemic restrictions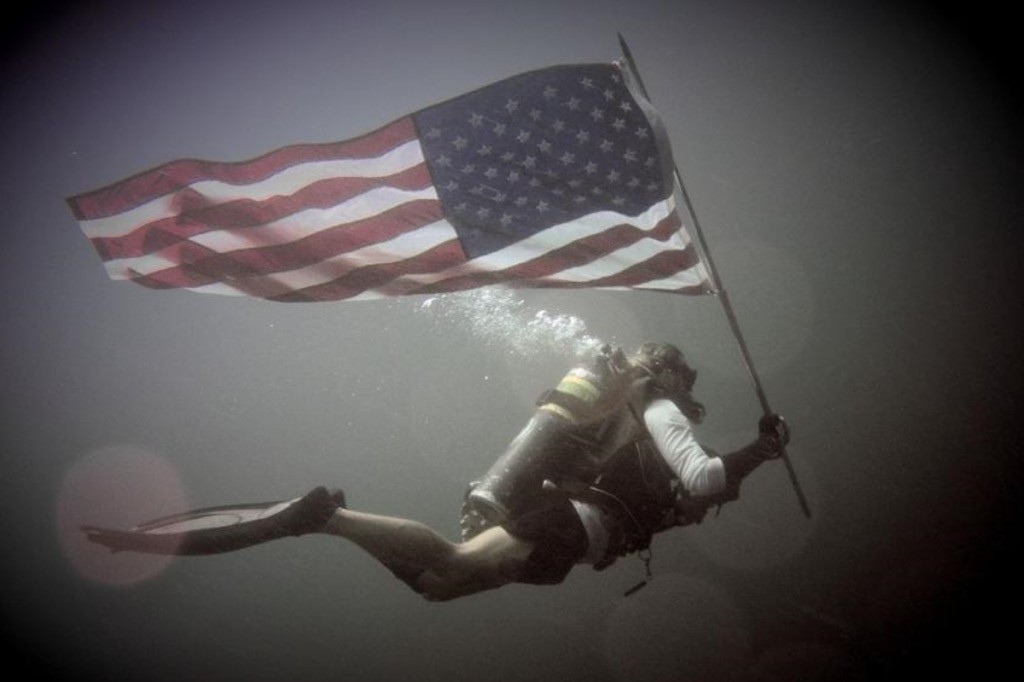 For three and a half years, Anna Schmitz checked boxes.
First, she took the steps necessary to get her business's scuba instructor training program licensed by the state Department of Education. She then pursued additional certifications from a second state agency and the federal Department of Veterans Affairs.
Finally, in February, she reached her goal. Military veterans with an interest in new careers as dive instructors can now use Post 911/GI Bill benefits to pay for training supplied by Emerald Coasts Scuba.
At present, Schmitz said, 14 active-duty service members and military retirees are completing their book learning via an eLearning platform and looking forward to the relaxation of pandemic-related safeguards so that they can get in the water.
"At least our instructor students can have scuba in their thoughts and in their dreams right now," Schmitz said.
Schmitz and her brother, Tom, own Emerald Coast Scuba and have been in business in Destin since 1992. They have long led military veterans, including wounded veterans, on scuba adventures. They placed a Memorial Rock in 90 feet of water 4½ miles offshore honoring all branches of the U.S. military and every year escort veterans to the site on Memorial Day.
"We have two boatloads of veterans scheduled to go this May and I am so hoping that they get to go," Schmitz said.
Some of the students training to become instructors have an interest in working with wounded veterans in particular. Schmitz said that experience is liberating for the veterans and inspirational for the divemasters and instructors who work with them. She described working with a veteran who lost both of his legs and an arm in combat.
"We specialize in teaching adaptive techniques to our wounded veterans," Schmitz said.
She said the VA authorization regarding use of GI benefits "is literally a game changer for us."
And, for the students involved.
"We're hearing from veterans who are so happy to be learning about something fun right now while sitting at home," Schmitz said.