Farron Cousins, 29, Gulf Breeze
Radio Producer, Ring of Fire Radio; Executive Editor, The Trial Lawyer magazine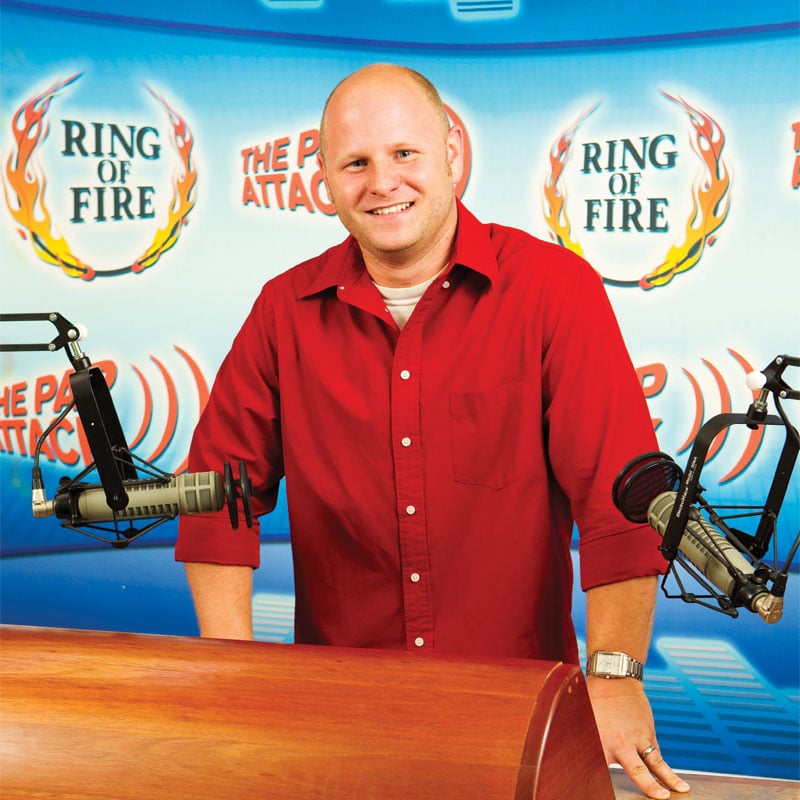 Business Philosophy: Others know more than I do.
My Work Entails: Staying current on what's happening in politics and the media, and making the average person care about these things. I have to present these stories in fun, imaginative and informative ways in order to remain relevant on a national scale.
Definition of Success: Success, to me, is having someone tell me that a story I wrote made them think. I don't care about changing minds or opinions, but if I can get someone to just sit and think, then I've been successful.
Role Model/Mentor: Personally, I would say my father. I've never known a human being to sacrifice so much to make the lives of others better. Professionally, I would say Mike Papantonio. He taught me everything I know about modern American politics, and he has given me the opportunity to expand my abilities and hone my skills.
Hardest Lesson Learned: When you work in the political field, people will always dislike you. One poorly worded statement can end alliances and create enemies.
My Career: I've always been fascinated by politics — not just the political process, but the study and analysis of how and why people are drawn towards certain policies and politicians. When the opportunity to get my foot into the door via political talk radio arose, I jumped at it and the rest is history.
Important Skills for a Leader: Without a doubt, the most important thing a leader can do is listen. If your team feels like they have an active role and a leader that doesn't shut them out, they perform better.
Inspiration: My wife and children. Knowing that I have a family that supports my career and is always behind me gives me all of the strength that I could ever need.
Northwest Florida Business Growth: Bring awareness to the area. There is so much natural beauty in Northwest Florida that national awareness could bring in tourism — something that would have a tremendous ripple effect throughout the entire Northwest Florida economy. A rising tide lifts all boats.
Reading: Professionally, I have to read all sorts of political, environmental and economic non-fiction books. Some are quite entertaining, others are more painful than a root canal without Novocaine. If I have time to read for enjoyment, I love reading classical Greek and Roman mythology.