2022 Pinnacle Award: Diane McCain, Tallahassee
Lifelong learning and resiliency are keys to her success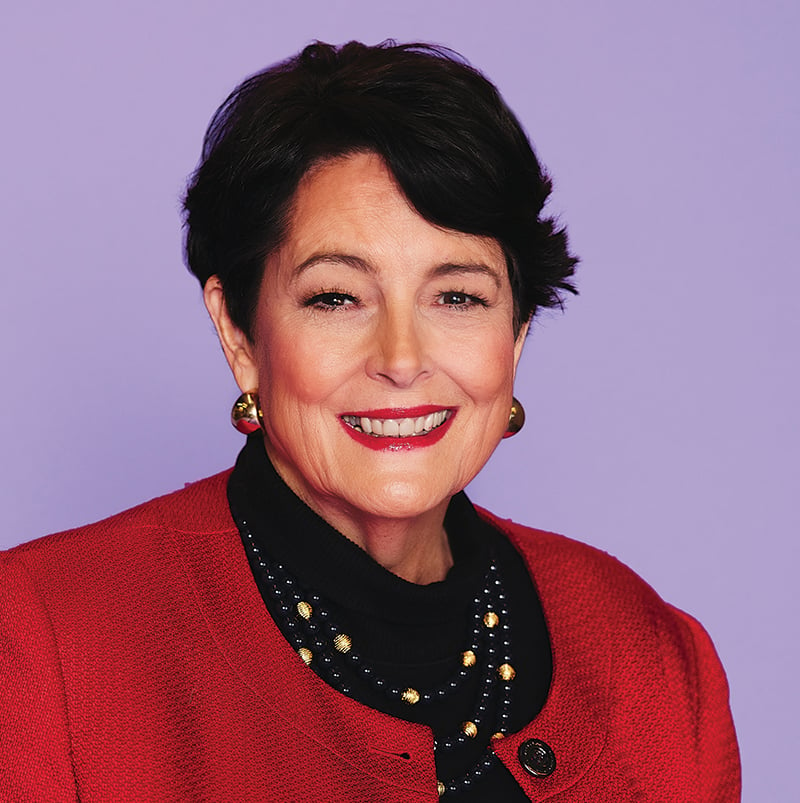 State University System Board of Governors
Describe two or three women who served you as important role models and mentors. What did you learn from them? 
I have been truly fortunate to have the influence, guidance and strong friendships of wonderfully talented women of strong character. Though perhaps each woman was different in personality, age or vocation, they all shared a common trait — resiliency. Their responses in the face of a challenge or adversity have been a great motivator and example for me. There is an unmistakable link between our behavior, attitude and success. Two of these influencers joined me at the award celebration, Claire Duchemin and Debbie Huey.
Tell us about a lesson you learned the hard way. 
It may sound cliche, but it is true: Life is not fair. It is common to find, especially in the workplace, a lack of honesty or interest in being a team player. When I began my career, which started in college, I quickly learned not all colleagues are people of integrity. As I have gotten older and more experienced, it has become a little easier to distinguish the motives of others, and with strong leadership, to overcome obstructive personalities.
What unfinished business, personal or professional, is uppermost in your mind? 
I seek to be a lifelong learner. Currently, I'm enrolling in courses that I didn't have the time for previously, allowing me to pursue new interests. Although temporarily sidelined during the pandemic, I plan to complete my required flight hours for my helicopter pilot license.
As it contemplates its future, what should Northwest Florida aspire to be? 
A vibrant, healthy community is built on resources. Accessible, quality health care is vital, but so are the social and economic resources, including housing, transportation, safety, arts, education and culture. When families and individuals can live in safe communities with secure, stable employment and compete in the workplace, the entire region thrives.
What advice do you have for young women pursuing their careers? 
Seize opportunities. Find ways to take advantage of your skills, interests and values. Be open to learning all you can, whether technology skills, leadership skills or volunteer experiences. Don't hesitate to ask for counsel from a successful professional. Advice from experienced talent can help steer your career plan. A golden rule is that you can always change your goals if you're not finding satisfaction in your work — don't stay stuck in a negative situation. You deserve to pivot and find pleasure in your work life.
---