Thinking Synergistically
'Futures Park' could become talent factory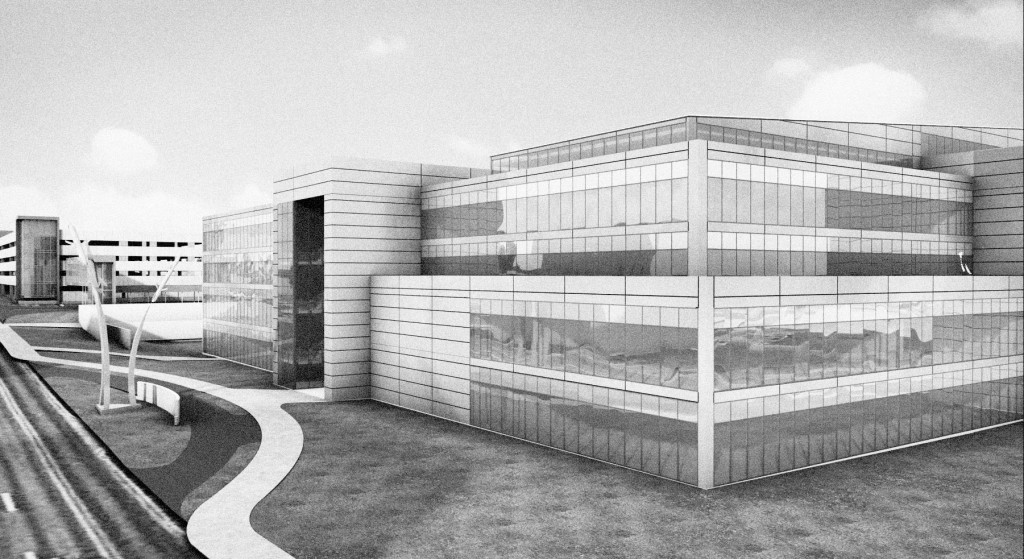 Extending due south into the Gulf of Mexico from a point at 86° 4ı' West longitude is a line of mission-critical importance to Air Force bases in Northwest Florida and the region's economy.
The Gulf of Mexico Energy Security Act of 2006 established a moratorium on oil and gas leasing and any related activity in the Gulf east of that line, which originates near Eglin Air Force Base. But that prohibition is due to sunset on June 30 of next year.
"The Military Mission Line enables the Air Force to do all of the weapons development, testing and training that it does," Nathan Nelson reminded participants in the seventh annual Air Force Contracting Summit, held at the Hilton Sandestin Beach Golf Resort & Spa.
"That training range is a national treasure," emphasized Nelson, who is the director of military affairs in the office of U.S. Rep. Matt Gaetz (R-Fort Walton Beach). Nelson stressed that the extension of the moratorium beyond June 2022 is not a given.
"Flying experimental missiles over an oil drilling area is a bad idea," Nelson said. "That should be self-evident. But there are companies motivated by their own self-interest, and they are desperate to get into the Eastern Gulf and explore and drill.
"We have precious little time. The next NDAA (National Defense Authorization Act) is our last chance to get an extension. If I could ask just one thing of you, it would be to contact your elected officials in support of the Military Mission Line and impress upon them how vital it is."
Pending and future MILCON (military construction) requests and other proposed investments in Panhandle installations may become hard to justify if the Mission Line is erased.
Proposed projects include a $400 million Weapons Technology Integrated Capability (WTIC), essentially an updated Air Force Research Lab, at Eglin.
Nelson said Eglin leadership is open to the idea of building that facility outside the gate at the base so that other entities could be co-located with it in a collaborative "Futures Park."
Eglin has a history of promoting collaborative events such as "pitch days," held at the Doolittle Institute in Niceville. There, small businesses and startups supply ideas related to national security challenges and may be rewarded with Air Force contracts. 
Nelson described what he called a "fantastic vision" whereby educational institutions, industry and a reutilized supercomputer capable of running sophisticated simulation programs would be situated next to the WTIC. The resulting synergy, he said, would aid in workforce development and provide for better, more immediate flow of information from the military to the private-sector businesses that support it.
Students completing internships at the Futures Park could work on obtaining security clearances prior to graduating and be ready to go to work as soon as they receive their diplomas.
"The Futures Park is not just building infrastructure for the sake of building infrastructure," Nelson said. "The idea is that we can create avenues for undergraduate and graduate students to complete internships in the defense industry, gain exposure to the engineering issues that Eglin is concerned about, become familiar with the work that is here and meet potential employers."
Nelson said the University of Florida is excited about the Futures Park concept.
"They want to join hands with initiatives here and expand their footprint and increase their focus on Northwest Florida," Nelson said.
Already present adjoining Eglin is a University of Florida Research & Engineering Education Facility. The REEF offers courses in various types of engineering: mechanical, aerospace, electrical, computer, industrial and systems. Its graduate engineering curriculum is geared particularly toward the needs of the Eglin Air Force Base community.
Nelson envisions an anchor Department of Defense presence surrounded by Class A office space, a large technology farm and satellite university campuses. The supercomputer would be used primarily by Eglin personnel but would also be made available to academic institutions and, potentially, contractors.
The Futures Park concept emerged from roundtable discussions that Gaetz conducted with military contractors in 20ı8. Okaloosa County's economic development agency has taken notice.
"One of the defense contractors we heard from talked about difficulties in obtaining information at the Small Business Office, which is located inside the base," Nelson said. "Contractors new to the area may have a hard time navigating around the base until they become familiar with it. And base entry procedures can be an obstacle."
The Futures Park would include space for Eglin offices, including the Small Business Office, making them more accessible.
"We want to make it possible for program managers to more readily share information about needs anticipated by the Air Force with contractors," Nelson said. "Today, that kind of interaction is limited; we want to encourage it by creating more opportunities for it."
"The Futures Park is something that we are very excited about," said Nathan Sparks, the executive director of Okaloosa County Economic Development. "We are in lockstep with Congressman Gaetz and his team in this endeavor."
Okaloosa County is home to 375 military contractors, Sparks said, reflecting the fact that the missions of local bases are contract driven.
"Seven of the top ı0 defense contractors in the country — Boeing and Lockheed and the others — have a presence here," Sparks noted. "Those companies are generally located throughout the county wherever they find a place to do business.
"They believe and Team Eglin believes that there would be great value in developing a true research park that is located strategically in close proximity to program offices on base. It could become a real epicenter for developing both talent and products."      
About that possibility, Nelson makes no effort to curb his enthusiasm.
"We want to shine a great big spotlight on Northwest Florida and show people that we are on the cutting-edge of science and technology and weapons development," Nelson said. 'The Futures Park could be transformative for our region and help supply the high-value, highly skilled talent that military contractors need to keep their businesses going."
But, Nelson cautioned, for all of that progress to be realized, perpetuation of the Military Mission Line may be a prerequisite.