Military Retention
Ways sought to make it easier for spouses to find employment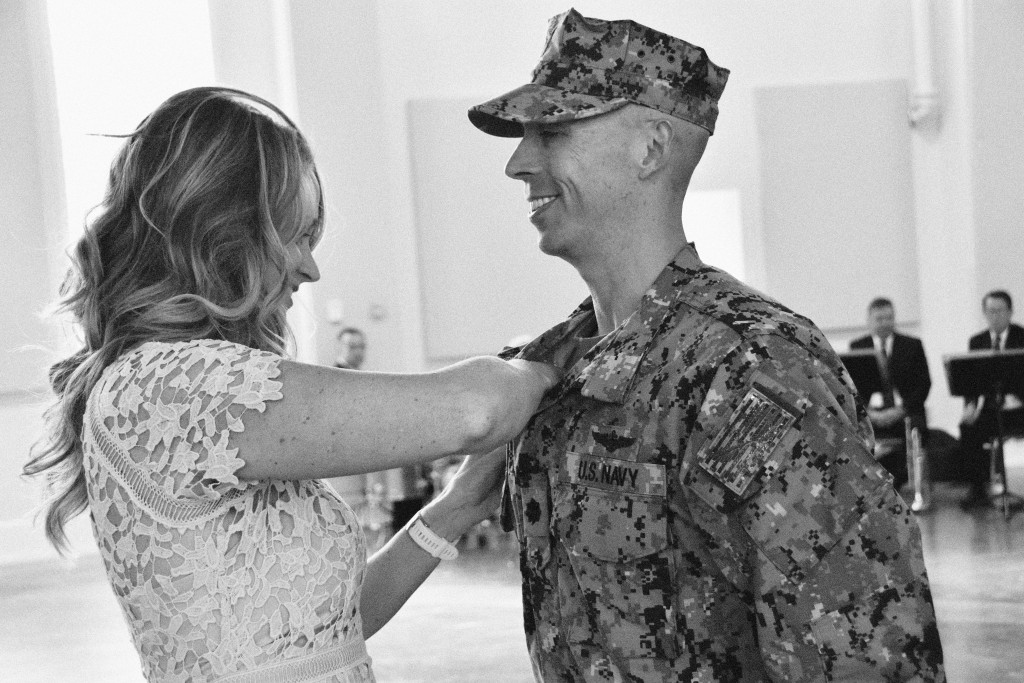 Gen. David Goldfein, the chief of staff of the U.S. Air Force, had a mission in mind for Glen McDonald.
Last May, Goldfein was a member of a receiving line that greeted well-wishers who attended a retirement ceremony for Air Force Secretary Heather Wilson, held at Joint Base Andrews in Maryland.
Rather than asking about the post-storm status of Tyndall Air Force Base or the effort to secure a supplemental budget appropriation for base reconstruction, Goldfein, in greeting McDonald, wanted to talk about employment for military spouses.
McDonald said that Goldfein impressed upon him that the issue is one that significantly affects the Air Force's recruitment and retention efforts.
"The general told me that he wanted me to get to work on spousal employment in Bay County," said McDonald, who is vice president for strategic projects and economic development at Gulf Coast State College and the vice president of the Bay Defense Alliance in Bay County.
McDonald got to know Wilson well when she was a congresswoman representing a district that contains most of Albuquerque, and he worked for Applied Research Associates, which for years was the fastest growing company in New Mexico.      
"Our lowest ranked airmen, Eı through E5, don't make enough money when they get married to support a household with kids," McDonald stressed in an interview with 850 Business Magazine. "They need for their spouses to find work immediately whenever they transfer to a new location."
At the general's behest, McDonald brought together a group that furnished "some really good, simple ideas, stuff that you would think would just be common sense."
Today, CareerSource Gulf Coast has three full-time staff members who work with military spouses — and separatees and dependents.
"We got busy, and the truth is that I think we are doing an OK job right now, but the first thing people want to ask me is if we are doing better than everybody else. I honestly don't know," McDonald said.
"But we are working very hard at it," he said. "We have face-to-face contact with spouses, and we show them all of the available positions in our area."
McDonald was a panelist at the Gulf Power Economic Symposium, held in February. There, he was asked a question he hears frequently: "What do you say to a business that might be willing to hire military spouses, but is reluctant because they are only going to be here for two years?"
As it happens, the difference between two years and the median number of years that private-sector workers have been in their current job is not that great. The latter figure is just 4.6 years, according to the U.S. Bureau of Labor Statistics.
"If I'd had enough time during the Gulf Power panel discussion, I would have told everyone that the first military spouse I employed at ARA was our division administrator," McDonald said. "She handled all of HR, all of the accounting and cash flow at the local level, and the processes that she implemented at ARA ı2 years ago are still in play companywide today.
"She was just that good, and she had experienced so much in her life that she had seen the best way to do things at multiple companies in multiple countries and locations. And she was at ARA for only 2 ı⁄2 years. She was so good, so competent and so committed to us that she was the best employee we had. She won administrator of the year for the entire company."
So it is that McDonald encourages employers not to knock hiring military spouses until they try it.
"The difference in time and service between military spouses and the typical private-sector employee is not as great as people believe," McDonald said. "They think that the spouse is only going to be here for two years and the average employee stays in a job for ı0. That's just not true."
The idea-generating group that McDonald put together, after the general put the arm on him, came up with a window sticker that reads: Support Our Military; Hire Military Spouses.
"People don't equate supporting our military with hiring military spouses — it's not a direct correlation," McDonald said, explaining that the sticker has helped make that connection. He gave a sticker first to Verizon at a chamber event.
It stuck.
"Verizon was the first national company, based on our discussions, that came up with a fully transportable job," McDonald said.
That means a military spouse may remain a Verizon employee when moving from installation to installation and accumulate time toward being fully vested in its retirement program.
"People don't realize that getting credited in your retirement program is a big deal," McDonald said, "and usually the minimum amount of time to get fully vested is three years, so if you are a spouse and you move every two years, you're not vested in any retirement plan.
"If you have a fully transportable job like Verizon is offering, you get to stay with that company for multiple years first of all, and get promoted and get fully vested."
Of course, most people do not work for national or international companies.
"But we have to encourage those companies to think about making employment transportable," McDonald said. "We have to present the problem to them."
Indeed, the problem leads significant numbers of personnel to separate from the military.
"Let's say your child is in a school system and it's a great school, and your spouse is in a job that she loves, and is earning promotions," McDonald painted a picture. "You are in the military and your choices are to move and take them out of all that or to suspend your military career and stay. Service members are opting to stay because of those considerations, and I would assume that the average term of service in the military is shrinking."
John W. Henderson, like McDonald a Gulf Power panelist, has views about spousal employment and other lifestyle factors that align with those of Goldfein.
"When we are looking at decisions about whether to base a mission at a certain installation, we take a look at the quality of the schools around the base and housing affordability and the ability of spouses to come and be certified in whatever their profession was," said Henderson, the assistant secretary of the Air Force for installations, environment and energy.
He noted proposed federal legislation that would make occupational certifications held by military spouses transferrable from state to state.
Henderson mentioned having spoken to a military spouse in Orlando who spent two years pursuing recertification in her profession.
"By that time, the family was on orders to move again," he said.