What accomplishments for a new publication
We are so honored to begin our third year in print and be awarded Best Written Magazine — for the second time.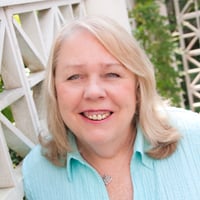 We are so honored to begin our third year in print and be awarded Best Written Magazine–for the second time!
That old adage about time is absolutely true. It flies. And it's hard to believe that, with this issue, we are kicking off 850's third year in print.
Thanks to all of you who have embraced our effort to help business interests in Northwest Florida better communicate with each other. Hopefully, you've learned something interesting about others who live and work in our great region of the state and, somewhere along the way, maybe even picked up a few tips on how to make your business run better or become more profitable. (If so, please don't hesitate to let us know.)
I'm proud to announce that this summer — for the second year in a row — 850 was honored with a first-place 2010 Charlie award from the Florida Magazine Association as the Best Written Magazine in the 50,000-circulation and under category.
We were also honored this year with a second place award as the Best Overall Magazine in the 20,000-circulation and under category. (Last year, in our first year of publication, we took first place, so we'll have to try harder next year!) Kudos for this go out to many, but most especially 850's lead designer, Tisha Crews Keller, and staff photographer, Scott Holstein.
Wow. What accomplishments for a new publication.
Thanks to Publisher Brian Rowland, who had the foresight to see the need for a magazine that focused on the business of Northwest Florida and the fortitude to kick it off even as the Great Recession loomed on the horizon.
Our aim at 850 is to bring you information that is relevant to you and your business. That's why we selected the governor's race as the topic for our cover story in this issue.
The Nov. 2 general election marks the first time in recent history that Florida's business leaders have the option of choosing one of their own to lead the state — no matter which political party's candidate they vote for. Alex Sink and Rick Scott both have a wealth of private business experience that will bring a no-nonsense approach to a state budget likely to be reeling from a $2.5 billion deficit next year.
Scott and Sink know what it takes to run a business — both have signed the front side of a paycheck — and a state government presents many of the same challenges as a major corporation. As TaxWatch President Dominic Calabro so aptly observed, both candidates know that, "Business leaders have to perform good to look good while politicians think they just have to look good."
Hopefully our story will give you, as a business leader, a little better overview of where the candidates stand on issues that are important to you.
As we begin our third year, we have some big plans. One of our most exciting ventures kicked off with the new school year this fall, when we announced the 850 Business Magazine's Collegiate Entrepreneur Invitational. By the time you read this, undergraduates in our region's public universities and colleges will hopefully be busy putting together their proposed business plans to compete for a $5,000 grand prize and a meeting with local venture capitalists. The winner will be featured on the April cover of 850.
This contest is our way of encouraging the dreams of the budding entrepreneurs who will become tomorrow's business leaders in our region. Our goal is to reward new, independent ventures and provide incentives for students to start their business in Northwest Florida. If you know an undergraduate who may be interested, have them check out the entry requirements.
I'd also encourage you to submit your story ideas about happenings in our region — or suggestions for established as well as up-and-coming business leaders we should consider profiling in the pages of 850. And, if you have tidbits of news to share, including awards, hirings and promotions, please send them our way for inclusion in our Sound Bytes section.
To our readers, I again give our thanks for welcoming 850 into your offices and homes. Here's to another exciting year!