Waiting on Waiters
Hotels, restaurants are hurting for help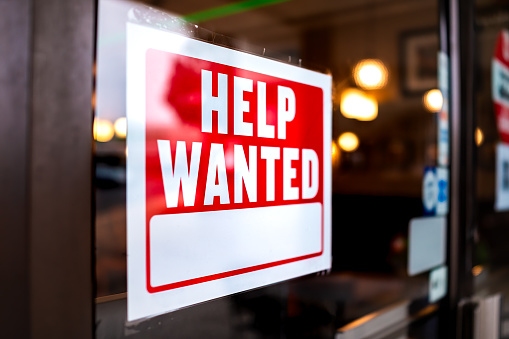 Drive down any major road in Tallahassee this summer, and you will have difficulty finding a restaurant without some variation of "We're Hiring" plastered on its windows, doors or roadside signage. Walk up to the front door, and you may find a note asking for patience — they are understaffed that day. Get a table, and you may wait longer than you would like for someone to take your drink order.
Such is the state of the local restaurant and hospitality industries. Business is back, but the labor to handle it is not.
It is not an issue of poor quality or high turnover. Those are normal, manageable concerns. According to Matt Thompson, managing partner of For The Table Hospitality, an entity that owns Madison Social, Township and other local establishments, you are always looking for "bigger, better, faster, stronger."
This is different. No one is walking in the door for an interview.
For those in the business, the effect has been crushing.
"This calendar year has been, by far, the most difficult year of my career," said Bo Schmitz, general manager of Hyatt House Tallahassee Capitol-University. His hotel is running below capacity but not for a lack of bookings.
"We have the rooms available," said Schmitz. "We just don't have the people to clean them. We don't have people to manage breakfast in the morning. That's become the norm."
By all objective measures, Schmitz and Thompson have excelled. Each manager led a major opening this year, and both were successful.
Schmitz opened Hyatt House in February. The hotel reached 50 percent occupancy in its first month, which, according to Schmitz, is "unreal for this brand."
Thompson led the opening of Charlie Park, the upscale rooftop bar overlooking Cascades Park, in May. They reached 30 percent of a revenue goal for the year in 30 days.
"We are exceeding all of our projections. Which is great, but it's also exhausting," Schmitz said.
To Thompson, that success is the root of the issue. "Demand spiked so fast at certain points that labor couldn't catch up," he said.
Indeed, both Schmitz and Thompson trace the origin of their staffing woes to the various spikes in commerce that occurred during stages of the COVID-ı9 pandemic.
Like many others, Thompson and Schmitz were forced to lay off most of their hourly workforce in March 2020. On April ı, Gov. Ron DeSantis issued a statewide stay-at-home order and demand flatlined.
Then, on June 5, the state entered Phase 2 of its reopening, and demand spiked. Again, in the fall, demand rose when the state lifted nearly all pandemic-related restrictions and students returned to Tallahassee. When vaccinations rolled out in the early months of 202ı, demand rose to pre-pandemic levels.
At each stage, the workers that undergirded the industry did not return en masse to reassume their old positions. Even now, deep into the summer, they are absent. Where they are, what they are doing and why they are not there is a subject of fierce scrutiny and speculation.
The first concession is an obvious one: fear of exposure to COVID-ı9 may deter people from working in food service and hospitality.
"People wonder, am I going to put my family at risk?" acknowledged Schmitz. But as vaccines became broadly available and the pandemic began to trend in a positive direction, fear alone did not account for the massive worker shortages.
Then, there is the reality that the pandemic made the jobs more challenging. The labor shortage itself applies pressure.
"Everyone is getting pulled to do more than their job," said Schmitz, who, at times during the pandemic, has performed line-level work for Hyatt House. "Normally, there are hard days, and there are easy days. All the easy days have evaporated."
Thompson believes that the implications of working at a restaurant during a pandemic deterred people from the job. "The restaurant industry was vilified," he said and joked that, at the start of the pandemic, he felt like an elected official. That public pressure was also on his employees, who faced the task of enforcing the local mask mandate.
He explains the impact that pressure had on staff: "Working in a restaurant is already hard. You have one time to make it right," he said. "Food is personal to people. I'm putting it in my body. So, you're already in an environment that people are highly scrutinizing, you throw all that into it; would you want to do that job? I don't think I would."
Fear and difficulty make sense as deterrents. But there is one explanation that lurks in the background of both conversations.
"There're the stimulus checks," Schmitz said. "You can't ignore that. Not to get political, it's just that when you're paying people more than you would if they worked, it's a pretty easy decision to stay at home."
There are optimists and there are pessimists.
"Maybe I'm naïve," Thompson says. "I believe in the good of people. Everybody is talking about how people are lazy and they're sitting on their asses. OK, sure. Maybe. But if you're thinking that, then you think everybody steals from you, too. That's not true. There're a lot of hardworking people out there."
Worth noting is that, due to proximity to the center of Tallahassee and its universities, as well as good pay, Thompson's restaurants are not struggling as much as others.
"We don't have as many labor problems as someone that's in northeast Tallahassee right now," he said.
Meanwhile, Schmitz and his team are still toiling away just to service a fraction of their hotel rooms.
"There've been some very difficult days when I've come home and just collapsed," he said. "You know, emotional breakdown, just not knowing how you can pick it up and start over again the next day. It's been that bad."
However their experiences might color their perspectives on the labor shortage, employers are all waiting for one thing: its end.