Volunteer Mission
NAS Pensacola is committed to civic engagement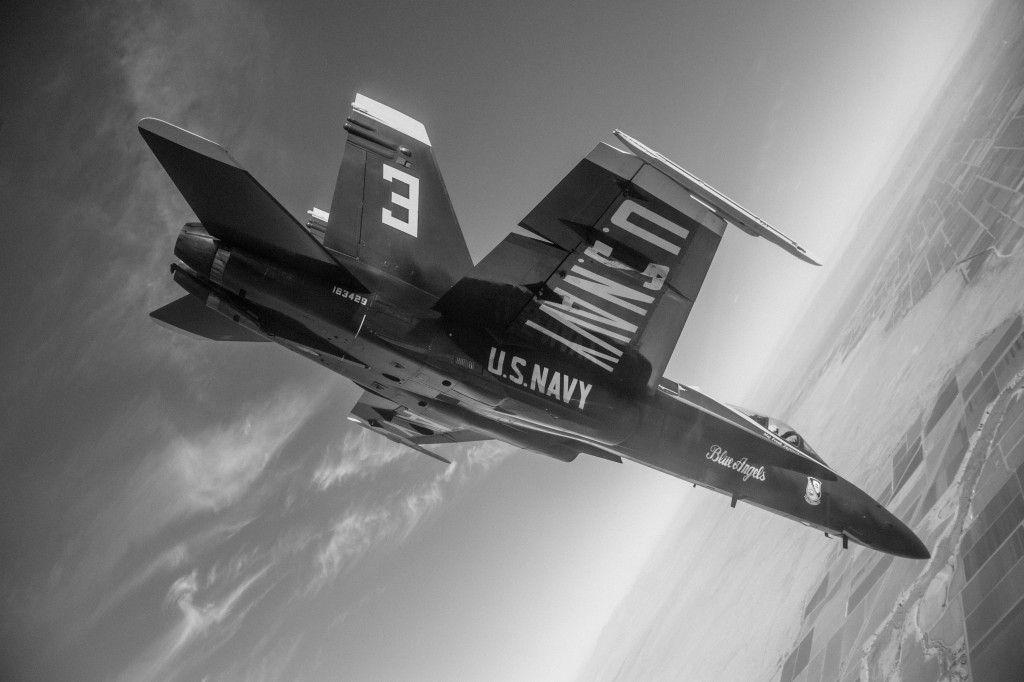 Surrounded by hundreds of fellow service members at the Pensacola Navy League's annual Military Recognition Day luncheon, Petty Officer First Class Kwame Kusi-Appiah, a logistics specialist with the Blue Angels U.S. Navy Flight Demonstration Squadron, stepped forward to receive the 2020 recipient of the Margaret Flowers Civic Award.
The honor, which spotlights outstanding leadership and work in the community, was well deserved.
Nominated by his command, Kusi-Appiah had recorded over 500 volunteer hours in 20ı9 with Big Brothers/Big Sisters of Northwest Florida, the United Service Organization (USO) and elementary schools. Too, he served as the Blue Angels' volunteer coordinator, a role to which he devoted an additional 3,000 public service hours.
"The thing about the Blue Angels is that they are often travelling," said Jason Bortz, the public affairs officer for Naval Air Station (NAS) Pensacola. "For Kusi-Appiah to coordinate and participate in that many local volunteer opportunities is amazing."
Civic engagement, said Bortz, is a key component of the NAS mission. That commitment yields collaborative relationships that link the military with the general public and help to integrate new service members into the community.
"What's unique about the military is that every couple of years, you're likely to be restationed," Bortz said. "After you've been doing that for a while, you don't really know how to respond when people ask you where you're from. But, even if you're only going to be here for a few years, venturing out into the public and helping those who need assistance makes you feel a part of something. Suddenly, Pensacola isn't just a temporary station. It's a home."
Of the ı30 NAS commands, most are assigned a volunteer coordinator. Bortz, who frequently attends community functions and is a member of the Pensacola Chamber of Commerce and its Military Affairs Committee, makes those coordinators aware of projects and events that would benefit by assistance from NAS personnel.
Sailors spend weekends at the Pensacola Humane Society building shelters, walking dogs and spending quality time with cats. They prepare meals for the homeless or families staying at the Ronald McDonald house. 
NAS students, who make up a large portion of the on-base population, join volunteer crews at local events, such as Pensacola Comic Con and the Hangout Music Festival.
"Each year, we have about 60,000 students come through NAS for training," said Bortz. "These are ı9- to 2ı-year-olds who are, for the most part, spending their first time away from home. Volunteering gives them something to do as a group and is a fantastic opportunity to get away from the rigors of school for a while. At events like Hangout, they can get their work done, then sit back and enjoy the show."
There is no requirement that service members engage in public service, Bortz said. Rather, public service is "extremely voluntary but extremely encouraged."
Mentorship — and menteeship — are parts of NAS life. All sailors are advised to find someone within their command from whom they can reliably learn and receive advice. That experience can then be applied to volunteering at after-school homework clubs or youth mentorship agencies, such as Big Brothers/Big Sisters (BB/BS).
"We love working with BB/BS because our sailors represent a very diverse snapshot of society," Bortz said. "They come from all over the world with different educational backgrounds, hobbies and skills. They've had experiences, both inside of the military and out, worth sharing. They have the ability to show children the importance of an education and what happens when you work hard and apply yourself."
"Military volunteers are very important to our agency," said Paula Shell, president and CEO of BB/BS Northwest Florida. "Our Littles are always in awe of Bigs in the military, and what they bring to the table to teach these children is very special."
A part of BB/BS for the past 23 years, Shell said many of her favorite success stories involve military mentors. In one case, a mentor was in his mentee's life for only two years before he was restationed, but the impact he made was life changing.
"The boy, who was being brought up by a single mother and had no male influence in his life, learned how to tie a tie and how to look someone in the eye when speaking," she said. "He told me his mentor taught him how to respect women and the importance of being considerate and kind."
That boy went on to earn a law degree and now heads his own law firm in Atlanta.
Shell said military mentors appreciate that connections with youths, however brief, can have lasting positive effects.
"For them, this isn't a resume-builder. They know the probability of getting restationed and often introduce their mentees to other influential members within their spheres that could possibly assume their role."
For Bortz, such relationships make abundant sense given the inextricable links between NAS and Pensacola.
"As the base goes, so does the community; as the community goes, so does the base," he said.
That closeness isn't universal.
"I've been to many different military communities, and to tell you the truth, you don't always feel that," Bortz said. "There are bases that feel alienated from the community, and you get the feeling that that's the way community likes it.
"You don't get that in Pensacola. When people see our sailors helping in the schools and getting involved in community projects, it shows we care as much about the town as they care about us. We're family."