The Mitchells Wins 14 Awards at Healthcare Advertising Awards
Including Best of Show, the ad agency won big against more than 4,000 entries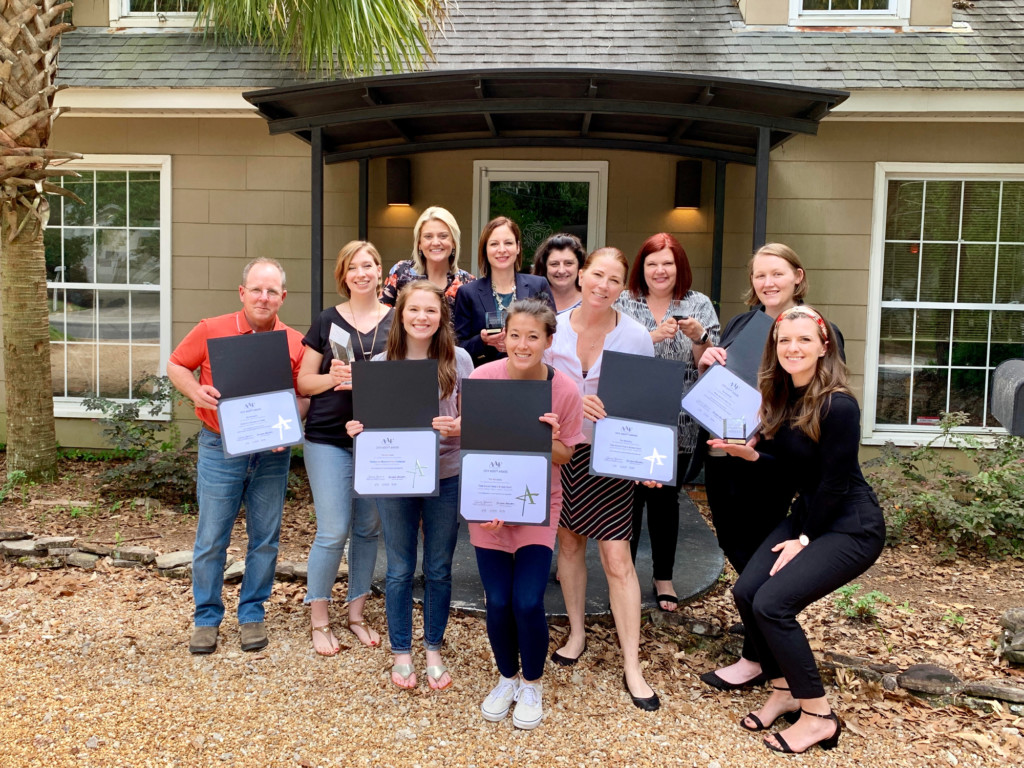 The Mitchells – a full-service advertising agency recently named Agency of the Year by the American Advertising Federation (AAF) Tallahassee – won 14 Healthcare Advertising Awards in a competition conducted by the Healthcare Marketplace Report.
This year's competition attracted more than 4,000 entries, making it the largest healthcare advertising awards competition and one of the top 10 largest advertising awards competitions overall.
"We could not be more excited or honored to win these awards and to be recognized on a national level for the work we created for our client, Tallahassee Memorial HealthCare (TMH)," said Erich Stefanovich, chief creative officer at The Mitchells.
"We have an incredible team of thought leaders who work day in and day out to inspire both our clients and their audiences. We have strong insights and a keen understanding of the healthcare industry, and these awards show it."
The Mitchells' 14 awards – a mix of merit, silver, bronze, gold and "Best of Show" – were earned in several categories including television commercials, magazine ads, annual reports, in-house publications and total advertising campaigns.
With only 18 "Best of Show" winners out of more than 4,000 entries, The Mitchells were among the few who earned the esteemed award by exhibiting outstanding creative execution, overall excellence and breakthrough advertising.
"We were especially thrilled to win these awards on behalf of our work for TMH, who has been our client for nearly 50 years," added Robin Stefanovich, president and CEO.
"Having an agency-client relationship in our industry for that long is extremely rare, and we're continuously inspired to keep pushing the boundaries for them each and every day."
The agency maintains as a stance line, "Intrigue, Inform, Inspire," and, said Robin, that mission can be especially critical in the case of work done for a hospital.
"We strive to produce profound and impactful materials that will capture the community's attention and inspire people to want to learn more," she said.
People who learn stroke symptoms via an educational advertising campaign may one day be in a position to save a life, she noted.
Campaigns that figured in the healthcare awards included one related to heart care and another that revolved around children's emergency care and TMH's affiliation with the Wolfson Children's Hospital.
The Mitchells won both healthcare advertising awards and American Advertising Federation ADDY awards in connection with its work for TMH.
"It is great to receive recognition both from our peer group and the healthcare industry," Robin said.  
Healthcare Advertising Awards judges assess entries based on creativity, quality, message effectiveness, consumer appeal, graphic design and overall impact.