The Mitchells Agency Earns Gold at National Advertising Competition
Tallahassee ad agency wins for TMH commercial campaign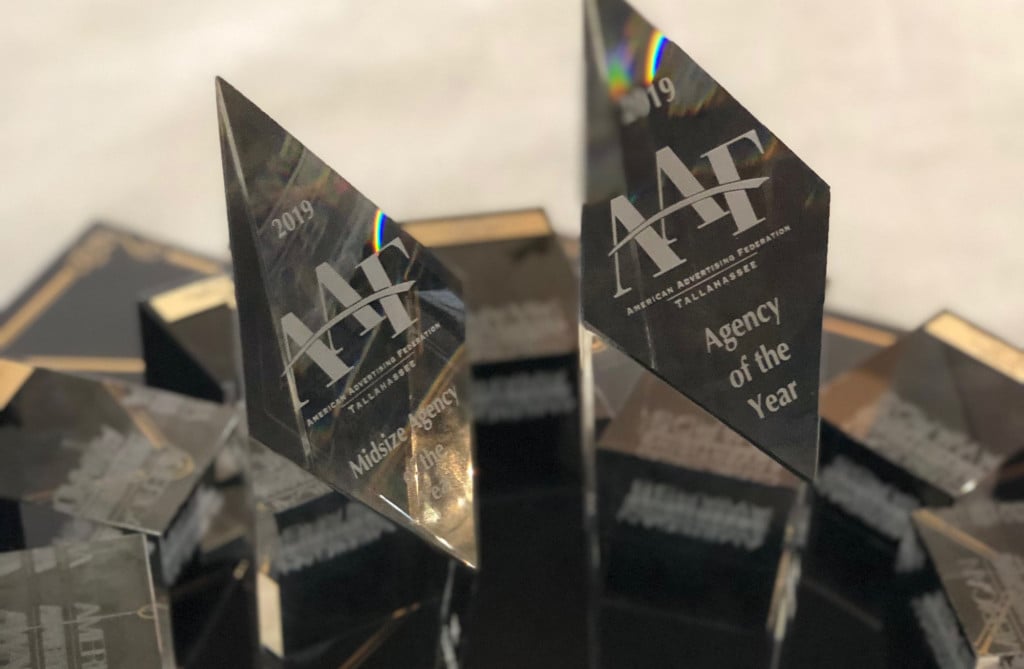 Competing against the top creative shops in the country, The Mitchells, a full-service advertising agency in Tallahassee, won two national gold awards at the American Advertising Federation's (AAF) 2019 National American Advertising Awards competition.
The Mitchells won national gold in two categories: "Local Television Commercial: 30 Seconds" and "Local Television Commercial Campaign." The winning commercial and campaign were produced for Tallahassee Memorial HealthCare, a longtime client of the agency.
The winning 30-second spot highlighted a partnership between TMH and Wolfson Children's Hospital and the availability of trauma care.
"Kids do the darnedest things, and being a parent isn't easy," said Erich Stefanovich, the agency's chief creative officer. "Our message was, 'If your child does get injured, don't worry; you can get the care you need.' "
The American Advertising Awards competition is the advertising industry's largest, attracting more than 40,000 entries each year in local-level competitions. Local winners advance to regional competition, and a select few make it to nationals. Winners are deemed to have excelled in demonstrating the creative spirit in the art of advertising.
"Looking at the list of incredible agencies we competed alongside, we are both proud and extremely humbled to have earned these awards," said Robin Stefanovich, president and CEO of The Mitchells.
"Our award-winning work spans across a vast platform — highlighting both a range of industries, from health care to quick-service restaurants, and a range of our core capabilities, from creative and design to digital and social media."
"For a mid-size agency in a small city, getting recognized on this level isn't common, so it's a huge honor for everyone here at The Mitchells," Erich Stefanovich said. "We are proud of where we live, but we are an advertising agency in Tallahassee, not a Tallahassee advertising agency. There's a big difference between the two.
"What matters is not where the work is produced, but the quality of the work and how it inspires its audience. Our national awards help prove that the work we are doing is truly inspiring, not just to our clients and the people they are targeting but to our peers in the industry, too."
The Mitchells won 25 awards at the 2019 AAF Tallahassee ceremony held in February, was named "Agency of the Year" and "Mid-Size Agency of the Year," and took home the "Best of Show" and "Best TV Broadcast" awards.
In April at the 2019 AAF District 4 ceremony, The Mitchells won an impressive 11 awards, including five gold awards and six silver awards, and the agency was also nominated for three Division Charlie Awards.