The Last Word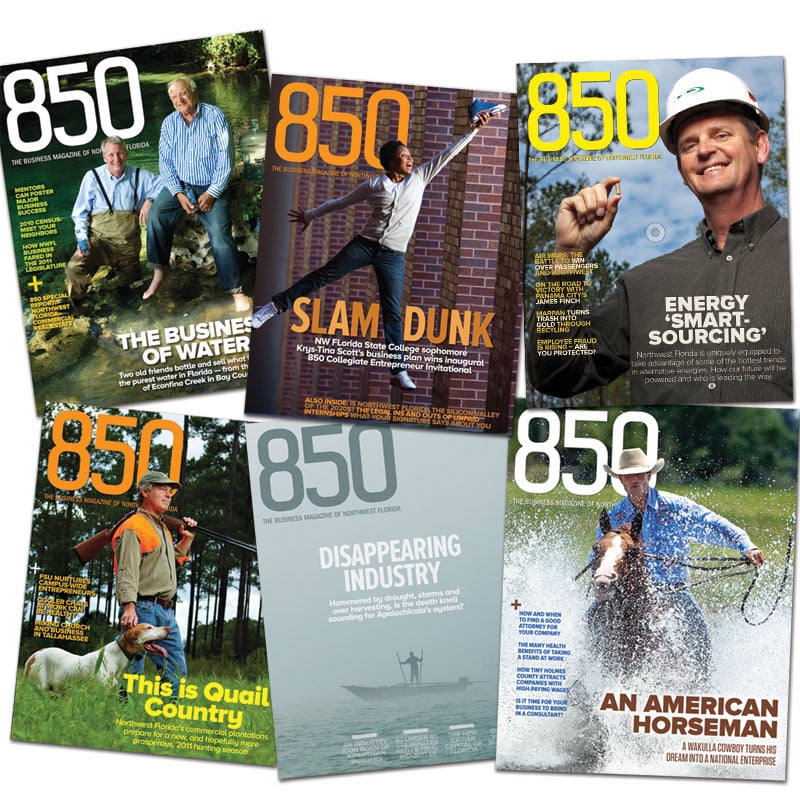 Hard to believe it's been five years since the first issue of 850 was published. It's been quite a trip. I've learned a lot about Northwest Florida in that time — and I hope you have too.
We featured former Gov. Charlie Crist on the cover of that first magazine in October of 2008 and thus thought it only fitting to celebrate our fifth anniversary by featuring our current governor, Rick Scott, on the cover of this issue.
(Scott was elected on the promise to bring more jobs to Florida, and as he prepares to run for re-election next year, we decided it was time to sit down with him and talk about what he has done — especially for Northwest Florida.)
I remember being a little reticent about taking on the reins at this magazine, wondering if there were really enough interesting stories in our region to fill six issues a year. Although I've lived in Tallahassee since 1981, 27 of those years were spent writing for a South Florida newspaper — and I generally only went out into the Panhandle when a hurricane or some other human or natural disaster hit the area. When I drive by some areas of Destin, Fort Walton Beach and Pensacola today, I can still pick out businesses and homes where I stopped to do hurricane-related interviews. (And I'll never forget driving back and forth over I-10, following Hurricane Elena's crazy track in 1985.)
Despite my worries, we have found plenty to write about over the years, from the cattle ranches across our region to the banking industry. From the fishing and tourism industries scrabbling for survival after the BP oil spill to the resurgence of the real estate market; from a hardworking farmer in rural Marianna to a bank president in Tallahassee.
Northwest Florida is a vibrant region of our state, filled with a wide range of interesting and enterprising entrepreneurs that include dairy farmers, morticians, chefs, mayors, food truck vendors, realtors, hunting guides, marina operators, airport and port directors, economic development officials … and the list goes on.
As we wrote about these people, their businesses and trends within the region, we were honored with a host of awards from the Florida Magazine Association and the Society of Professional Journalists for providing the best written and best overall magazine. This year again 850 took top honors in the Sunshine State Awards as the best trade/special interest publication in Florida. I couldn't be prouder!
We couldn't produce this magazine without help from you, the readers. We depend on you to help us find those special stories that need to be told, the people who are forging ahead with new business ideas or those who have been building their businesses and reputations for decades. Please keep those ideas coming. You can post them on our Facebook page, 850 — The Business Magazine of Northwest Florida, or reach out to us through LinkedIn at 850 Business Magazine Group. And you can always send me an email at lkleindienst@rowlandpublishing.com.
Here's to the next five years!