Tallahassee Freelancer Jesse Taylor Wins Big at AAF District Awards
No stranger to accolades, the local designer now has a few more notches to add to his belt.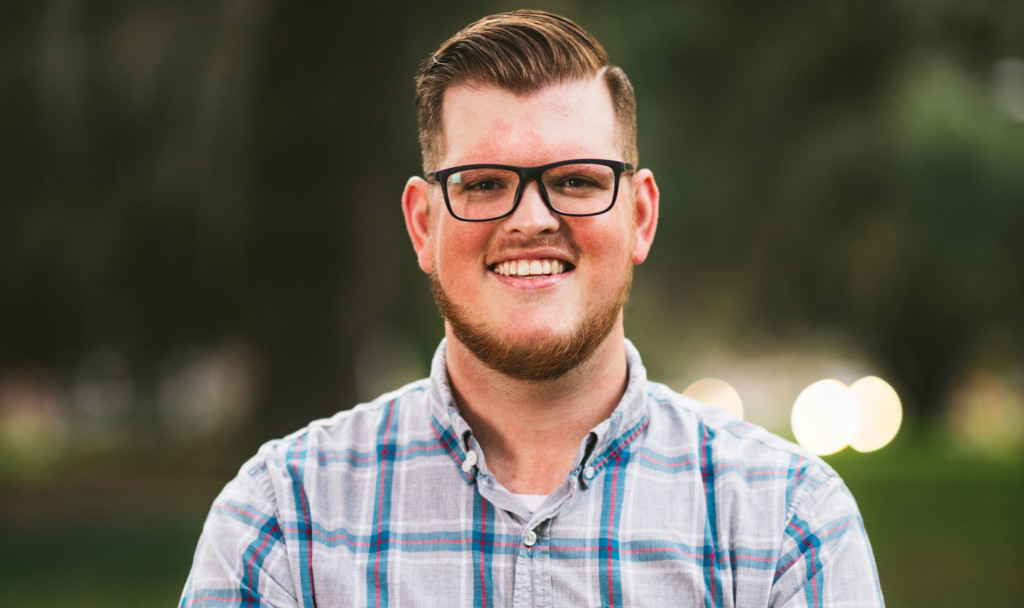 Jesse Taylor Creative, a graphic design agency based in North Florida, was recently recognized for its exemplary work during the American Advertising Federation Fourth District's ADDY Awards.
Each year, the AAF's Fourth District honors excellence in advertising and cultivate the highest creative standards in the industry.
The 58th AAF Fourth District American Advertising Awards Gala occurred on May 4 at the B Resort and Spa in Lake Buena Vista, Fla.
Jesse Taylor, the name and talent behind Jesse Taylor Creative, was recognized with a Charlie Award, one of the highest honors showcasing the best in a particular category, in Advertising Industry Self-Promotion category for his Hand-Painted Flags logo design.
In describing the logo design, Taylor displayed his natural talent for graphic design in a self-promotional campaign about his hand-painted flags.
"With so many entries every year, it can be a challenge to select one winner amongst all the self-promotional materials submitted, especially when you're tasked with nominating yourself for recognition.
We can often be our own loudest critics, but it was clear that Jesse takes great pride in his work, and it really was outstanding and deserving of this award," stated Mike Weber, Chair of this year's ADDY Awards and District Governor.
"The ADDYs recognize talented professionals in all facets of the industry, and the caliber of work coming out of the Fourth District is some of the most impactful and creative content that I've seen in years."
The American Advertising Awards, also known as the ADDYs, are presented annually during the AAF Fourth District annual conference.
Attracting nearly 30,000 professional entries each year nationwide, the ADDYs is among the world's largest and most comprehensive advertising competitions.
The ADDY Awards originated in the AAF Fourth District in 1960 and became a three-tiered national competition in 1968.
Each fall, the competition begins with contests in the nation's 200+ AAF member clubs, where entries must be submitted and judged to be eligible for the ADDY process. Local winners proceed to 15 regional competitions, and those winners, to the national finals.
Proceeds from the ADDY Awards program on all levels of competition go back into the industry through the work of the AAF and its members, especially in the areas of advertising education and public service advertising.