Tallahassee Business Journal Welcome Letter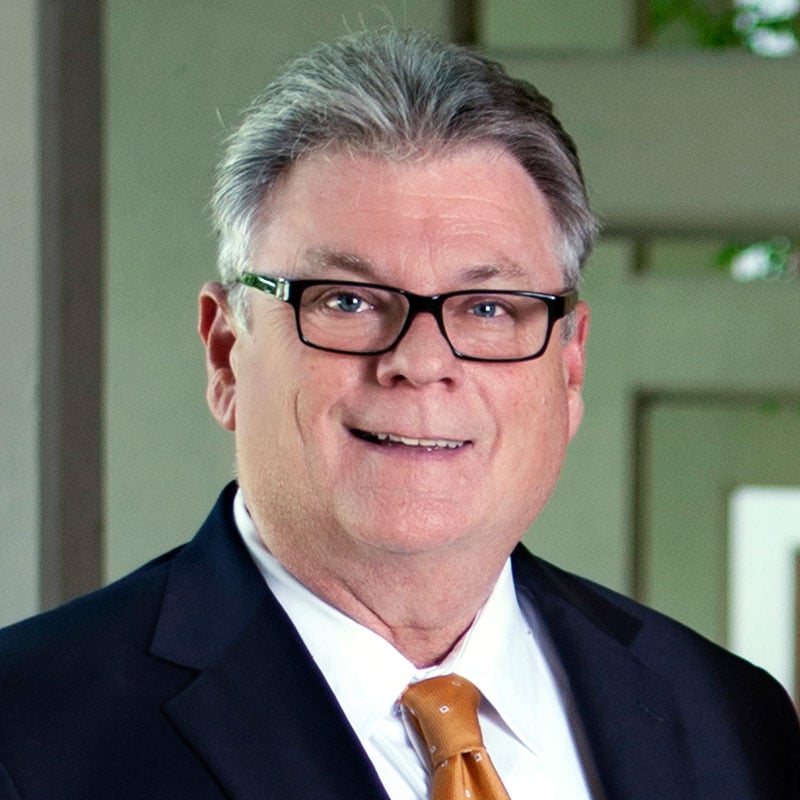 It's truly an honor to be chosen to lead the economic development initiatives in our community as chair of the Economic Development Council (EDC) of Tallahassee/Leon County. I feel fortunate to serve as both president of Tallahassee Community College and chair of the EDC of Tallahassee/Leon County during this unique and exciting time in our region. Our communities across the Panhandle are at a collective tipping point in their reinvention and advancement. We must continue our efforts — in Leon County and across the region — to plan strategically for future growth and development of local business and industry, to support new ideas and innovation emerging in our communities, colleges and universities, and to recruit companies outside of North Florida to relocate here bringing with them a significant number of jobs, investment and opportunities for our residents.
The EDC of Tallahassee/Leon County focuses on enhancing three main areas: entrepreneurism, business retention/expansion and new business recruitment. These areas form the foundation for strengthening our community and allow us to be laser-focused in our strategy for enhancing our region's economic climate. The benefits inherent in being the capital city of the country's fourth most-populous state serve as a springboard for collaboration between three excellent higher education institutions, actively engaged local government and a resilient business community that turn good ideas into profitable ventures. The EDC works closely with city and county officials, business owners, CEOs, entrepreneurs and community leaders in identifying economic development opportunities and projects that will bring jobs, investments and sustainability to our region. We are a program of the Greater Tallahassee Chamber of Commerce and work collaboratively to not only recruit and retain business, but to also ensure there is support, infrastructure and resources to help new and existing businesses thrive.
We are on the verge of a game-changing economic development opportunity in our region. Earlier this year, representatives from the City of Tallahassee, Leon County, business owners and numerous other strategic partners assembled to support a framework for sustainable job creation and economic growth and a vision for the future of our community through an effort called IMAGINE Tallahassee. A true community-wide initiative, IMAGINE Tallahassee offers citizens the opportunity to identify economic development strategies, weigh in on capital investment decisions, give feedback and share their ideas related to Tallahassee's future. And with the support of the EDC and Greater Tallahassee Chamber of Commerce, it has the potential to make our community one of the most innovative and competitive in the world.
There is so much potential in our region and surrounding counties. We have world-class research facilities, an enviable commercial transportation infrastructure, a skilled and educated workforce, nationally-recognized institutions of higher learning, and our region offers a quality of life like no other. The commitment to fund economic development through partnerships with local, state and federal government, significant support from our area school districts and higher education partners and the forward-thinking vision of the private sector is unrivaled in most markets our size. Through product development, marketing, research, technical and business assistance, oversight of industry sector initiatives and advocacy that strengthens the competitive advantage of the region, and collaboration with our public and private sector partners, the EDC seeks to serve the needs of our business community and create opportunities for our graduates and our children to stay in Tallahassee.
On behalf of the EDC Board of Directors, investors and executive team, I pledge to you our continued efforts to help our region reach its potential through the attraction of new capital, job creation and support for local businesses. I invite you to invest with us as we shape and develop our community. The future is bright.
Sincerely,
Jim Murdaugh, Ph.D.
Chair, Economic Development Council of Tallahassee/Leon County