South Walton Beaches Wine & Food Festival
Support children's charities while living the good life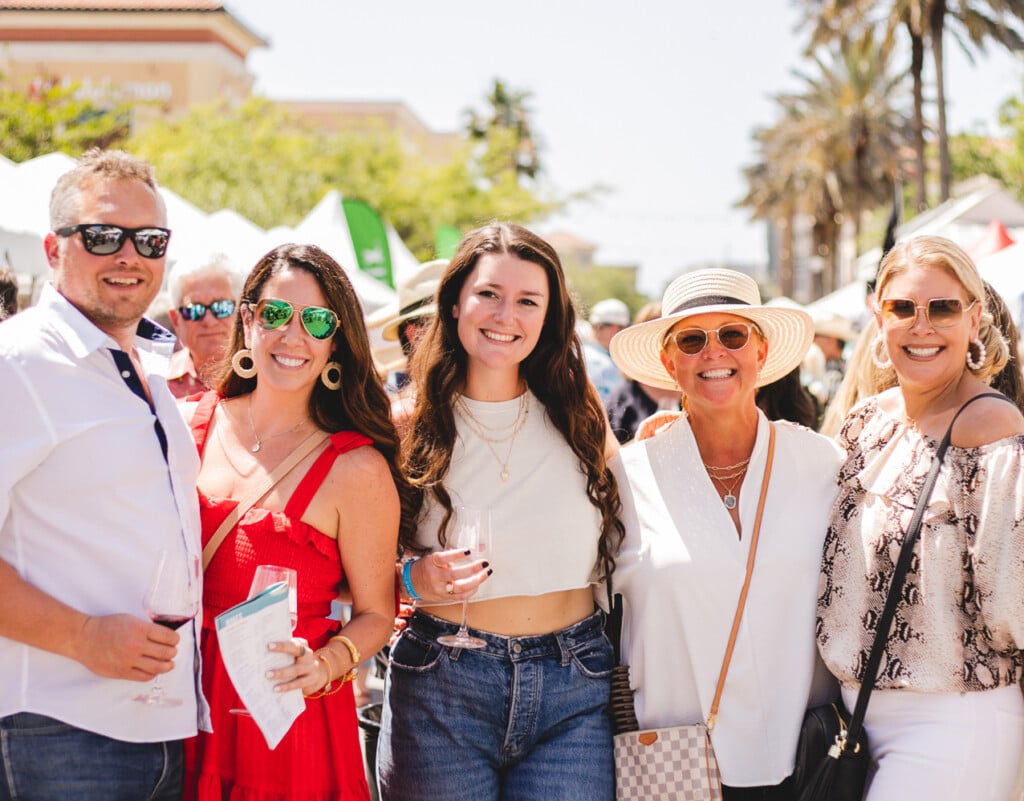 Wine has a way of brightening even the sunniest of days. Each year, the South Walton Beaches Wine & Food Festival raises a glass to that sentiment.
The festival, which brings together winemakers, chefs, distillers and brewers for a weekend of wine tastings, education and entertainment, will be held for the 11th time next April 27–30 at the Grand Boulevard Town Center.
More than 600 wines will be poured, giving attendees the opportunity to taste, learn about and purchase regional, national and international vintages.
To complement the wines, the Savor South Walton Culinary Village will offer samples from the best restaurants in South Walton. Items are prepared to pair well with the wines that are poured. Additional food offerings are located throughout the festival.
A unique aspect of the festival is its Tasting Seminar Tent. Seminars presented by winemakers, distillers, chefs and well-known personalities are both educational and enjoyable and provide insights into processes, flavor profiles and more.
The festival begins on Thursday with a Winemakers & Shakers event held at Wine World in Destin. Friday's activities include a VIP Wine Tasting followed by the Craft Beer & Spirits Jam. The main events occur on Saturday and Sunday at the Grand Tasting.
Stacey Brady, executive director of South Walton Beaches Wine & Food Festival, advises festival-goers to look at the event program ahead of time and plot out the tents they most want to visit.
"Our wines are poured from around the world — beautiful pinots from Oregon, specialty cabernets and chardonnays from California, delicious Italian reds, subtle French wines that everyone loves and bold wines from South Africa and South America," Brady said.
Find a new wine that you like, and you can purchase a bottle at the retail tent.
"Our goal is to present a world-class wine and food event that you might not be able to experience elsewhere in terms of the volume and types we pour," Brady said.
The Minuty Rose tent, evoking the glamour and French Riviera lifestyle of St. Tropez, will be back in 2023.
The festival is a fundraiser for the Destin Charity Wine Auction Foundation, which benefits over a dozen children's charities in Northwest Florida. The 2022 event raised $40,000, a record amount.
"Since the start, we have made it our mission to be charitable, and it's been incredibly rewarding to see how much we've raised, all while allowing attendees to enjoy the good life, discovering great wines and delicious local food," Brady said.
585 Grand Blvd., Miramar Beach | (850) 837-3099 ext. 203 | SoWalWine.com