Hotel Effie Elevates Business Meetings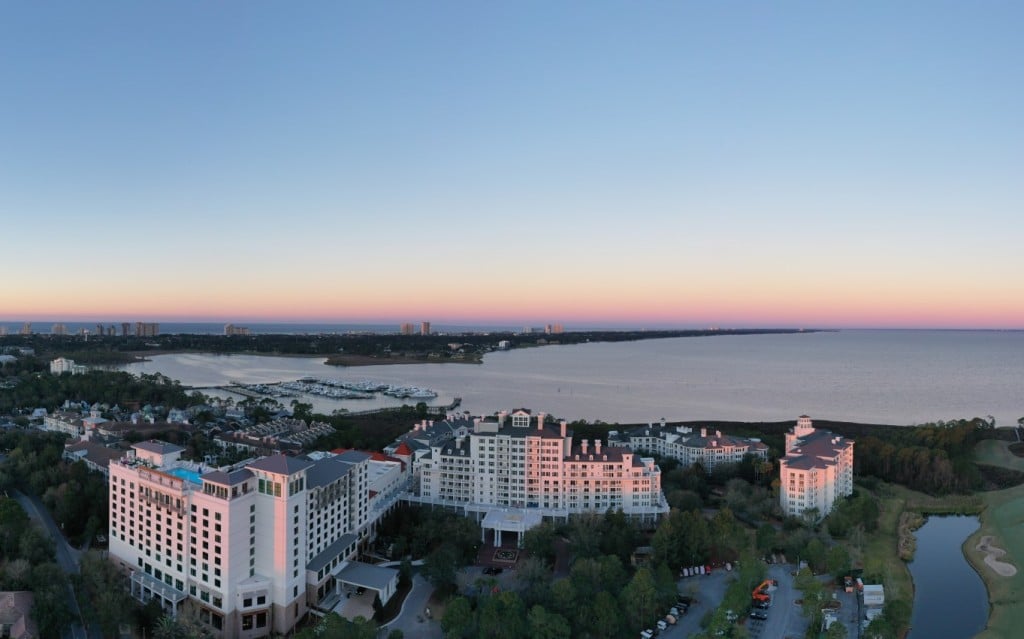 Since it opened in 2021, Hotel Effie has become a go-to location for corporate happenings ranging from small-scale board meetings to corporate retreats that take over all 250 of its rooms.
 Hotel Effie offers more than 20,000 square feet of meeting space, a 13,000-square-foot ballroom and 10 dedicated meeting rooms. In addition, the hotel is connected to the newly renovated Baytowne Conference Center, which provides an additional 30,000 square feet of meeting space, a 13,500-square-foot ballroom and 14 meeting rooms.
 Effie's Juniper ballroom, which can host up to 1,200 attendees, is easily divided into six individual rooms to create breakout spaces or meal locations. The Elderberry and Silverbell are smaller ballroom options that can accommodate up to 135 people, making them ideal for company dinners or award presentations. The Dogwood and Longleaf boardrooms comfortably hold 40 people, making them great for more intimate meetings. Each is designed with cool blue ocean hues and the cream and gold colors of the nearby sandy dunes.
An event booking with Hotel Effie includes access to a conference service team, concierge team and audio/visual team. These teams see to lighting and sound, menus and every detail involved in a successful meeting. The culinary team serves food far exceeding the quality served at your typical conference or business meeting.
"Hotel Effie provides a one-of-a-kind experience in the 850 region that you can't get anywhere else because of the luxury amenities guests have access to, both on our property and on Sandestin Golf and Beach Resort's property," said Andrew Lott, executive director of resort and group sales. "Hosting a business event here is a great way to recognize and reward your employees by treating them to luxury." 
Once the meeting day is done or when free time allows, it's time to play. Guests can enjoy Ovide, a restaurant curated by celebrity chef Hugh Acheson; Ara, the rooftop pool and bar; Spa Lilliana; and the fitness center. Lott notes that Ovide makes an ideal location for a business lunch or holiday party, and the rooftop can be reserved as a unique and scenic event space. 
Additionally, Effie guests have access to Sandestin Golf and Beach Resort's four championship golf courses, world-class tennis courts, a marina, miles of beachfront, water-sport rentals, the complimentary resort tram and The Village of Baytowne Wharf, a shopping, dining and entertainment hub.
"Throughout your time at Hotel Effie, the staff provides thoughtful gestures that set our experience apart as first class, whether it be through service, a culinary experience or amenities available," Lott said. "We often see guests come to Effie for a business meeting and then come back as a leisure guest."
Hotel Effie Sandestin
1 Grand Sandestin Blvd., Miramar Beach  |  (850) 351-304  |  HotelEffie.com