Sound Bytes October/November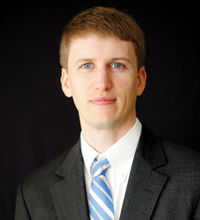 Capital
---
New Beginnings
Nan Hillis, a veteran banker and former BB&T region president, has been named chief strategy officer for Prime Meridian Bank, Tallahassee. Hillis previously oversaw bank operations for BB&T's Central Florida region.
Lorne Simmons has been promoted to health care manager in the Tallahassee office of Moore Stephens Lovelace, a regional certified public accounting and business advisory services firm.
Lisa Garcia has been promoted to senior vice president of public relations at Sachs Media Group.
Florida TaxWatch, an independent taxpayer research institute, has made two additions to its professional staff: Gabriela "Elle" Piloseno and Dave Aussicker Ph.D. Aussicker is the new vice president for development, and Piloseno is a research analyst for the TaxWatch Center for Smart Justice.


SIMMONS
Legal Happenings
Veteran insurance attorney Nate Wesley "Wes" Strickland has joined Colodny, Fass, Talenfeld, Karlinsky, Abate & Webb as a partner to head the firm's Insurance Regulatory practice in Tallahassee.
John Loar has joined the Broad and Cassel Tallahassee office as an associate in the Commercial Litigation and Health Law practice groups.
Three Tallahassee lawyers are among 165 statewide who recently earned Florida Bar board certification. They are: Courtney Brewer of The Mills Firm in Tallahassee — Appellate Practice; James W. Gustafson Jr. of Searcy Denney Scarola Barnhart & Shipley — Civil Trial; and Susan Lynne Stephens of Hopping Green & Sams — State and Federal Government and Administrative Practice.


GARCIA

Rumberger, Kirk & Caldwell attorney Brian Hayden is one of 21 members selected as part of the inaugural class of Thunderdome Tallahassee, a hands-on legal group training program designed by the Legal Aid Foundation of the Tallahassee Bar Association to provide education, mentoring, networking and leadership to a new generation of lawyers serving Leon County.
Local Happenings
Two of Florida's largest organizations serving the association industry will soon become one. Tallahassee Society of Association Executives and the Florida Society of Association Executives (FSAE) will join forces in 2015 under the FSAE brand. They bring together hundreds of professionals working in the association sector and more than 400 organizations in the Tallahassee area alone.
Eduardo Gonzalez Loumiet of Uber Operations will be teaching this fall at Florida A&M University's School of Allied Health Sciences as an assistant professor of Health Technology.
Local Honors
MCCi and The Bean Team of Tallahassee have been selected as two of 50 leading second-stage companies chosen from more than 500 nominations statewide as this year's Florida Companies to Watch winners presented by GrowFL. The awards program celebrates privately held second-stage companies headquartered in the state. To be eligible, applicants must employ between 6 and 99 full-time equivalent employees and have between $750,000 and $50 million in annual revenue or working capital in place.
Chef Terry White, owner of Tallahassee's Sage restaurant, was crowned King of American Seafood in a competition against 18 chefs from other states in the 11th Annual Great American Seafood Cook-Off in August.


Julian Dozier of Thomas Howell Ferguson P.A. has been chosen as one of 38 young CPAs to participate in the American Institute of CPAs 6th Leadership Academy in Durham, North Carolina, this fall.
Sachs Media Group won the Silver Award in the national Bulldog Reporter recognition for the best PR agency for non-profits in the 2014 award competition.
Alpha Foundation Specialists has earned the coveted 2014 Torch Award for Marketplace Ethics presented by the Better Business Bureau. Joshua Griffin, a system design specialist with the company, received the 2014 BBB Customer Service Excellence Award that recognizes individuals who go above and beyond in their customer service.


Sonitrol/Redwire of Tallahassee, a provider of verified electronic security to businesses, schools and homes, has been named one of the nation's top 100 security providers in 2014, according to SDM Magazine. Now in its 41st year of publication, SDM Magazine has ranked the 100 largest security companies in the United States each year since 1991.
Appointed by Gov. Scott
Linda DiGonzalez, 59, of Tallahassee, the director of volunteers for senior citizens for Westminster Oaks, to the Florida School for the Deaf and the Blind Board of Trustees.
Courtney D. Heidelberg, 36, of Tallahassee, to the Florida is for Veterans Inc. Board of Directors.
Dhyana Ziegler, 65, of Tallahassee, the Garth C. Reeves imminent scholar chair of journalism at the Florida A&M University, to the Florida Commission on the Status of Women.
Emerald Coast
---
Local Happenings
In its signature fall "500/5000" issue, Inc. magazine named Northwest Florida-based Sunshine Shuttle & Limousine as "One of America's Fastest Growing Private Companies." Located in South Walton County, the company has grown its menu of services to include privately funded public transportation along Scenic Highway 30A, Panama City Beach during Spring Break, Seaside employee rideshare and shuttle service covering the 2,400-acre Sandestin Golf & Beach Resort.
The Studer Institute and the University of West Florida have created a partnership that will allow Rick Harper, the University of West Florida's assistant vice president of economic development, to become director of the Institute.
The Greater Pensacola Chamber officially celebrated its 125th anniversary in September.
The Federal Aviation Administration has published its latest revision to FAA construction standards and it includes the new P-601 Fuel Resistant Hot Mix Asphalt Pavement specification developed by AVCON in Niceville as a new federal standard.
The Pensacola International Airport has launched its newly improved, mobile-friendly website FlyPensacola.com. The redesigned site showcases sleek graphics, vibrant photos and new navigational tools to enhance the user experience and offers in-depth information about airport operations and air travel to and from Pensacola International Airport.
New Beginnings
Footbridge Media, a provider of marketing services to the home improvement industry, has moved to a new location to accommodate a growing staff and expanded services for contractors throughout the U.S., Canada and U.K. The company has relocated to a larger facility downtown on Palafox Street.
Indian Motorcycle of Pensacola has opened at 6330 Pensacola Blvd.
Anne Kachelhoffer, RN, has joined White-Wilson Medical Center's Senior Leadership Team as the administrator of the Emerald Coast Surgery Center, where she will oversee all aspects of the ambulatory surgery center's operations.
The Ropella Group has added new headhunters to its Executive Search consultant team — Jess Kelly, Megan Williams, Adam Klempa, Michael Melendez and Scott Schmieder.
Local Honors
Dr. Olivier Broutin of Bluewater Bay Dental was recently awarded Mastership in the Academy of General Dentistry (AGD) — an honor earned by fewer than 2 percent of all general dentists.
Two local Realtors were honored at this year's Florida Realtors Conference and Trade Expo. Justin Lindsey, a former Army captain, was awarded Newcomer of the Year. Bob Hudgens was given the Realtor Achievement Award — for the second time.
Hilton Sandestin Beach Golf Resort & Spa has garnered four more awards from national industry trade publications: the Pinnacle Award from Successful Meetings magazine, the Award of Excellence from Corporate & Incentive Travel, Best of the South from Meetings Focus magazine and Gold Key winner from Meetings and Conventions.
Three area lawyers are among 165 statewide who recently earned Florida Bar board certification. They are: D. Michael Chesser of Chesser & Barr P.A. in Shalimar — City, County and Local Government Law; Donna Sessions Waters of Pensacola — Education Law; and Erick M. Drlicka of Emmanuel Sheppard & Condon in Pensacola — Labor and Employment Law.
SPROUT Content, an inbound marketing firm, has achieved the Silver Level Agency Partner Certification from HubSpot. The tier structure is based on revenue, retention, engagement and client satisfaction.


Wells Fargo Advisors has designated Chris J. Ogle, first vice president-investment officer, as a member of the firm's Premier Advisors Program, a distinction that reflects his achievement of professional success by meeting or exceeding Wells Fargo Advisors' high standards as measured by one or more of the firm's criteria for revenue generation, educational attainment and client-service best practices.
Kathleen Baldwin, a CPA with Warren Averett, has been elected to the executive committee for the Construction Industry CPAs/Consultants Association.
Appointed by Gov. Scott
Jamie Bristow, 45, of Pensacola, president of Nonprofit Match Inc., to the Florida Council on Arts and Culture.
Forgotten Coast
---
Local Honors
The Apalachee Regional Planning Council, based in Tallahassee, has received a 2014 Innovation Award from the National Association of Development Organizations Research Foundation for the Wakulla Environmental Institute project. A project of regional importance of Tallahassee Community College, the Institute will develop and train the next generation of environmental professionals, tour guides and park managers. The new campus, located south of Crawfordville, will offer associate degrees and certificate programs. Many of the programs will be offered online to facilitate career development of working adults.
Bay
---
Local Happenings
The Business Innovation Center in Panama City has entered into a partnership with FINALE ENTERPRISES/FINALE INTERACTIVE to offer consultation and act in an advisory status to current and potential BIC customers. FINALE INTERACTIVE will act as a liaison and advisor to BIC customers and its board, educating and guiding new business where to spend precious capital in the areas of online marketing, digital strategy, technology development, social marketing and offline media.
Maxis360, a firm that supplies and manages computer and telecommunications technology infrastructure for organizations throughout the Southeastern U.S. and the Caribbean, has almost doubled in size and added new product lines with the acquisition of Panama City-based Inacomp.
Inacomp, which also provides and manages data and telecommunications network infrastructure and has been in the market for 30 years, adds an additional 250 customers in a new geographic market to Maxis360's client roster. The acquisition will include 15 Inacomp employees who will continue to service current as well as new clients.

ALLISON

The Association of Chamber of Commerce Executives has designated Lance Allison, president/CEO of the Panama City Beach Chamber of Commerce, as a Certified Chamber Executive — the only national certification for chamber professionals.
Wyndham Bay Point Golf Resort & Spa in Panama City has hired Evan Fuller as the new general manager. Fuller, a 30-year veteran of hospitality management, will lead the resort through upcoming renovations and service upgrades with a focus on quality and customer service.
Appointed by Gov. Scott
Springfield Police Chief Philip Thorne, 59, of Panama City, to the Statewide Council on Human Trafficking.
I-10
---
Local Happenings
Jay Ayers and Craig Colton have joined Honey Lake Plantation in Madison County. As the new Hunt Master, Ayers will serve as a personal ambassador to hunting guests by planning and coordinating hunting, fishing and sporting activities. Colton is the new director of Food and Beverage for the plantation and its Whispering Pines Restaurant.
In the first deal of its kind in the state and only the sixth in the country, First Commerce Credit Union and First National Bank of Crestview (FNBC) have entered into an agreement for First Commerce to purchase FNBC. The agreement has been approved by the boards of both financial institutions and includes the purchase of assets and assumption of liabilities. The transaction will require the approval of four state and federal regulatory agencies, which the financial institutions hope will allow them to close on the purchase by late 2014/early 2015.
To benefit local agriculture and farmers, Farm Credit of Northwest Florida will share $4 million in profits with its members in 2014 through the cooperative's patronage refund program. Since 1988, Farm Credit of Northwest Florida members have benefited from $74 million in patronage refunds or profit-sharing declared by the cooperative's board of directors.
Appointed by Gov. Scott
To the Campbellton-Graceville Hospital Corporation: J. Chris Franklin, principal of Riverside Elementary School; Peggy Moore, vice president of branch operations for Covenant Hospice; Alice Pate, a registered nurse with the Jackson County Health Department; Pat Pelham, owner of Pat Pelham Insurance; Linda Wheatley, a retired teacher. All are from Graceville.
To the Madison County Health and Hospital Board: Rosa Richardson, 64, executive director of the Senior Citizens Council of Madison County Inc.; James Sale III, president of Sale High Point Farm Inc. Both are from Madison.
Joseph Jernigan, 74, of Graceville, owner of Jernigan Forest Products and Arnold Lumber Company, to the Early Learning Coalition of Northwest Florida.
Michael Williams, 55, of Madison, a financial advisor with North Florida Finance Corporation, to the North Florida Community College District Board of Trustees.
Regional
---
Local Happenings
Summit Bank, First Commerce Credit Union and Panhandle Educators Federal Credit Union have been named to the 2014 edition of the Top 200 Healthiest Institutions in America just released by DepositAccounts. Summit ranked No. 25 out of 6,500 banks. First Commerce Credit Union was No. 16 and Panhandle Educators ranked No. 51 out of 6,600 credit unions.
New federal regulations and heightened community awareness have created challenging environmental compliance and management issues for companies across the Southeast. To address these issues from a real world perspective, the UA Safe State division of The University of Alabama, and its partners, is planning "The Alabama Environmental Conference" on Oct. 20–21 in Orange Beach, Alabama.
State Employees Credit Union and First Florida Credit Union have merged and will operate under the First Florida Credit Union charter. The merger will allow the credit unions to offer services to 60,000 members with 15 branches throughout the state.
Caitie Mook is the new Northwest Florida regional manager for Regulatory Compliance Services, a subsidiary of the Florida Restaurant and Lodging Association.