Sound Bytes June/July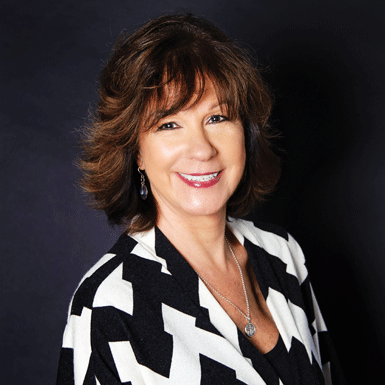 Capital
Local Happenings
> Capital Regional now offers specialty health care services in Gadsden County at Capital Regional Medical Associates, 23186 Blue Star Highway, Quincy.
> Moore Communications Group has opened a new office in New Orleans. The firm, based in Tallahassee, also has an office in West Palm Beach.
> The United Way of the Big Bend's officers for the 2014–15 Board of Directors are: Chair Ron Sachs, Sachs Media Group; Chair-Elect Emory Mayfield, Hancock Bank; Immediate Past Board Chair Mark O'Bryant, Tallahassee Memorial HealthCare; Treasurer John Thomas, Florida League of Cities; Treasurer-Elect Sam Rogers, Rogers Gunter Vaughn Insurance; Secretary Vince Long, Leon County; Collective Impact Co-Chair Berneice Cox, The Bacall Group; Collective Impact Co-Chair Tom Pennekamp, SunTrust Bank; 2014 Campaign Chair Virginia Glass, Realtor
New Beginnings
> The Board of Governors of the Leon County Research & Development Authority in March approved an employment agreement with Ronald J. Miller Jr. as executive director. Miller was first hired in August 2012 as the interim administrator of the LCRDA, which manages Innovation Park.
> Hanson Professional Services Inc. has opened a new office in Tallahassee to provide a variety of services on projects for municipal, state, federal and private-sector clients in Florida. Sergey Kireyev is serving as a senior planner.
> Alyssa Roti, Kavisha McCranie and Paola Blackburn with Thomas Howell Ferguson P.A. recently passed their exam to earn a CPA license. The firm has also recently hired Casey McLaughlin, Christie Thompson, Damien Rigol and Myroslava Bune.
Local Honors
> 850 -— The Business Magazine of Northwest Florida and Tallahassee Magazine have been announced as finalists in the 2014 Sunshine State Awards competition hosted by the Society of Professional Journalists Florida Pro chapter. Winners will be announced this summer.
> Sperry Van Ness Florida has named Carlton Dean, CCIM, SIOR, managing director in Tallahassee, as a Top 5 producer for 2013. Dean earned the No. 2 spot based on his overall transaction performance.
> Kim Williams will be recognized with the Lifetime Leadership Award by Leadership Tallahassee for his contributions to the community on Sept. 18 at the 20th Annual Distinguished Leadership Awards. Williams is president of Marpan.
> Allison Harrell of Thomas Howell Ferguson P.A. recently won the Tallahassee Network of Young Professionals Gold A.C.E. Award in the finance category.
> Mainline Information Systems™ of Tallahassee is the first IBM business partner in the U.S. to receive the IBM Gold Accreditation for IBM Cognos Business Intelligence.
> Allstate agency owner Tom Paterson has received the Agency Hands in the Community Award for his commitment to helping others in the Tallahassee community. With this award came a $1,000 grant from The Allstate Foundation to the Capital Region YMCA where Paterson volunteers.
> Vicki Long, who has served as executive vice president of the Florida Association of the American Institute of Architects (AIA Florida) since 2004, was honored with the AIA National Service Award.
> Two TCC students enrolled in the graphic design technology Associate in Science program received high honors from the Tallahassee chapter of the American Advertising Federation. Cheyvonne Youngblood and Michael Frazier won silver ADDY awards.
> TCC was also recognized at the National Council for Marketing and Public Relations conference, taking home four 2013 Paragon Awards, more than any other college in Florida.
> Local signs and graphics provider FASTSIGNS of Tallahassee was named one of the top 25 centers out of more than 500 locations at the 2014 FASTSIGNS Convention. The CEO Circle Award is given to the centers with the highest sales volume from the previous year.
Appointed by Gov. Scott
> Jonathan Kilpatrick, Randolph Pople and Kevin Vaughn to the Tallahassee Community College District Board of Trustees. Kilpatrick, 45, of Crawfordville, is a technology manager for the City of Tallahassee. Pople, 64, of Quincy, is the chief operating officer of Pople Financial Consulting. Vaughn, 52, of Tallahassee, is the president of Rogers, Gunter, Vaughn Insurance Inc.
> Michelle Rambo-Roddenberry, 42, of Tallahassee, an associate professor with the FAMU-FSU College of Engineering, to the Board of Professional Engineers.
> Brian Yablonski, 46, of Tallahassee, external affairs director for Gulf Power Company, to the Fish and Wildlife Conservation Commission.
Emerald Coast
Local Happenings
> Sacred Heart Hospital has put the finishing touches on its new, five-floor Bayou Tower. The $52 million expansion project was initiated two years ago and has been constructed on top of the existing three-floor Heart and Vascular Institute. It will provide an additional 112 all-private rooms for adult patients.
> Gulf Winds Federal Credit Union is celebrating 60 years of service to Pensacola. For nearly 79 consecutive quarters it has been recognized as a 5-Star Superior-Rated credit union by Bauer Financial Inc., the nation's leading bank and research firm.
> BLAB TV and Studer Community Development have announced a partnership to build on the 30-year history and impact of BLAB TV and local programming — and ensure it remains locally owned and focused. Fred Vigodsky will continue to oversee operations at the station during a search for a new general manager.
New Beginnings
> Leida S. Bilby has joined First Florida Bank as vice president/mortgage loan officer. Based in Destin, First Florida has additional locations in Miramar Beach, Mary Esther and Niceville.
> Legendary Marine is expanding its sales facility on Miracle Strip in Fort Walton Beach to offer a mix of new and premium pre-owned boats, brokerage and consignment sales and more than 50 wet slips.
> Executive Chef Sam Edwards has joined Cowgirl Kitchen at its Seagrove location.
> Blue Marlin Realty Group has expanded its team with new Realtor, Juan Anzures, and new sales manager, Katie Cartwright.
> ResortQuest Real Estate® has welcomed 18 Realtors to its team of over 100 sales associates throughout Northwest Florida, from Perdido Key to Panama City Beach.
> Stephen Bergeron joined the company's Perdido Key team; Karen Cook Cowen, Ben Cannington, Bob Cowen, Diane Grimes, Marcia Hoven, Toni Jordan, Rita Murrell, Kurt Overlade and Diane Tyson joined the Pensacola Beach team; April Giesler joined the Navarre Beach team; Johnny Springfield and Debbie Bruckner joined the Fort Walton Beach team; David Byrd, Kathy Friesen and Patty DeFrenza joined the Destin team; and Jessica Abbott Muller, Helena Stoppert and Oksana Nordgaarden joined the Seagrove Beach team. In addition to recently joining the ResortQuest team of Realtors, Bergeron will serve as the success manager of the Perdido Key office and Cook Cowen will serve as the success manager of the Pensacola Beach office.
Local Honors
> TOPS'L Beach & Racquet Resort in Miramar Beach has been selected as one of the "South's Top Family-Friendly Resorts for Groups" by the editors of ConventionSouth magazine.
> Robyn Patterson, a senior graphics specialist for Wyndham Vacation Rentals and ResortQuest Real Estate in Fort Walton Beach, recently received three ADDY Awards from the American Advertising Federation Emerald Coast chapter.
> The SMG-managed Saenger Theatre of Pensacola was listed as a No. 2 Top Spot Nationwide by Venues Today, an international trade magazine. Catapulting the theater to the top of the list were three nearly sold-out performances of Broadway in Pensacola's Blue Man Group.
Appointed by Gov. Scott
> Larry Ashley, 48, of Fort Walton Beach, sheriff of Okaloosa County, to the Criminal and Juvenile Justice Information Systems Council.
> James Reeves, 75, of Pensacola, an attorney with Reeves & Davis Attorneys At Law, to the Prison Rehabilitative Industries and Diversified Enterprises Inc.
Bay
Local Happenings
> Dave & Buster's has opened a new store in Pier Park, expecting to employ a staff of more than 280 hourly workers. It is the first Dave & Buster's to open in Northwest Florida.
Local Honors
> Bay Point Wyndham Golf Resort & Spa has been presented with a 2014 South's Top All-Around Perks for Groups Resorts recognition by the editors of ConventionSouth, a national multimedia resource for planning events that are held in the South.
Appointed by Gov. Scott
> George Roberts, 50, of Panama City, vice president of Roberts & Roberts Inc., to the Northwest Florida Water Management District Governing Board.
Regional
Local Happenings
> SunTrust Bank has named Brad White president and chief executive officer of its Florida Panhandle region.
> Gulf Power has announced changes to its executive leadership team. Bentina Terry will move into the position of Vice President–Customer Service and Sales and Jim Fletcher, who is moving to Gulf Power from Georgia Power, will take over her former job as Vice President–External Affairs and Corporate Services. Wendell Smith has been named Vice President–Power Delivery.
> Florida's Great Northwest has received a $50,000 grant from the Florida Defense Support Task Force to promote the work ethics and capabilities of Florida veterans and their dependents in a move to encourage the expansion of existing businesses and relocation of new businesses in the region.
> Hancock Bank has named Jon Smiley of Panama City as the business banking manager for Hancock's Florida Panhandle market, covering the entire region from Tallahassee to Pensacola.
> Larry Scott, president and CEO of CAMPUS USA Credit Union for 23 years, has retired. He is succeeded by Jerry Benton, former CAMPUS chief operations officer, who joined the credit union 14 years ago.
Appointed by Gov. Rick Scott
> Priscilla Jackson of Pensacola and J. Layne Smith of Tallahassee to the Florida State Retirement Commission. Jackson, 56, is a payroll and retirement manager with the City of Pensacola. Smith, 52, is general counsel of the Department of Business and Professional Regulation.