Sound Bytes December/January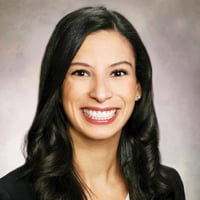 Capital
---
New Beginnings
Bouthillier
Celebrating more than 40 years in practice, the law firm of Colodny, Fass, Talenfeld, Karlinsky, Abate & Webb has streamlined its name to Colodny Fass. The firm's Internet address is now ColodnyFass.com.
Stearns Weaver Miller Weissler Alhadeff & Sitterson P.A., has expanded its multidisciplinary Land Development, Environmental and Government Affairs team with the addition of two senior members to the firm's Tallahassee office. Shareholder Reggie L. Bouthillier and Director of Planning Kenneth B. Metcalf each bring over 20 years of experience serving private and public sector clients throughout Florida.
Known throughout the insurance industry for his work with the Property Casualty Insurers Association of America (PCI), attorney G. Donovan Brown is joining Colodny Fass in the Tallahassee office.


Metcalf

His practice will concentrate in the areas of legislative, executive and public affairs, insurance regulatory law, administrative law and related matters, transactional law, and corporate counseling and representation.

Three new professionals have joined the Tallahassee division of Genesis, the Florida-based engineering, planning, landscape architecture and construction engineering and inspection firm. David Hutcheson, P.E., P.S.M, has been brought on as the Tallahassee division manager, James Love and Nicholas Williams as engineering team members.
First Florida Credit Union recently welcomed Jim English as the regional branch director of its Tallahassee market. He will oversee all six Tallahassee branches, working with First Florida branch managers and team members to enhance their customer service skills, while emphasizing membership recruitment and market share growth.


Local financial investment firm AMB has promoted Kimberly Dixon to vice president. Based in the firm's Tallahassee office, Dixon, who is a general securities representative and a registered investment advisor representative, also holds insurance licenses for variable life, variable annuities, fixed life, fixed annuities, group life, long-term care, individual and group disability, as well as group health insurance.
Several employees have been promoted to new posts at Thomas Howell Ferguson P.A., a professional accounting, assurance and tax services firm headquartered in Tallahassee. Chris Howell has been promoted to director, Assurance Services; Micah Kunkel has been promoted to manager, Tax Services; Matthew Walker has been promoted to senior, Assurance Services; and Elaine Sutter has been promoted to senior, Tax Services. Two new employees have been hired in the Tax Services department: Stephen Andrews and Myles Rankin.


Alexandra Aparicio has been officially sworn in as an attorney and has been named an associate at Broad and Cassel law firm, joining the Commercial Litigation Practice Group. She was previously a law clerk at Broad and Cassel and held a judicial internship with First District Court of Appeal Judge T. Kent Wetherell, II, in Tallahassee. She holds a bachelor's in finance from Florida State University and earned her juris doctor from FSU's College of Law.
James E. Parker-Flynn has joined the law firm of Carlton Fields Jorden Burt in Tallahassee as an associate. Parker-Flynn practices in the firm's Government Law and Consulting practice group. Most recently he had an environmental law research and teaching fellowship at Florida State University, where he taught climate change law and policy.


Matthew Dixon has joined the H2 Group in Tallahassee as a real estate agent. He will assist property buyers and sellers in Leon, Wakulla, Jefferson, Gadsden and Franklin counties.
Jen Gaviria has joined Capital City Consulting, bringing nearly a decade of experience with the legislative branch to the government consulting firm.
Local Honors
Leon County Attorney Herbert W.A. Thiele, who has served as in-house counsel for Leon County Government since 1990, was elected by his peers to serve as president-elect of the International Municipal Lawyers Association (IMLA) for 2014–15. Thiele is the first-ever county attorney to hold the position, and this places him on track to serve as the organization's president the following year.
Taproot Creative has received a Gold Award and a Silver Award from the 2014 W3 Awards, an international competition recognizing outstanding web-based design, content and delivery. The website built for Lucy and Leo's Cupcakery, a Tallahassee-based small business, won a Gold Award, and the website developed for First Baptist Church of Tallahassee received a Silver Award. Taproot Creative was one of only six Florida-based firms recognized out of more than 4,000 entries.


Butler

Tallahassee Community College graduate Pamella Butler has received an Alumni Entrepreneur Award from the National Association for Community College Entrepreneurship. Butler was nominated for the NACCE award by TCC, where she earned an associate's degree in data processing in 1977. She went on to become one of the first Florida State University students to graduate with a Bachelor of Science degree in management information systems. Butler is the CEO of Aegis Business Technologies, an office technology business she has owned and operated with Brad Mitchell since 1997. Aegis has grown from a two-person partnership to one that now employs 16 and serves more than 300 local businesses.
Michael A. Moody, a litigation associate in the Tallahassee office of international law firm Greenberg Traurig, has been elected president of the Bankruptcy Bar Association for the Northern District of Florida.


As president, Moody plans to focus on strengthening the relationships between the North Florida association and its sister associations throughout the Southeast. The Bankruptcy Bar Association facilitates educational opportunities and helps to strengthen relationships between bankruptcy lawyers within the Northern District and across the state.

Patti Ketcham, a member of the Tallahassee Board of Realtors®, was named Florida Realtors® 2014 Education Individual Achievement Award winner. A broker-owner of Ketcham Realty Group Inc. in Tallahassee, Ketcham is a past president of the Tallahassee board and a past District 8 vice president of Florida. The Education Individual Achievement Award recognizes an outstanding individual for working with educational
programs or otherwise contributing to the educational activities and needs of real estate professionals at the local, district, state and national levels for the past two years.
Touchstone Architecture of Tallahassee was recently named as one of the recipients of the American Institute of Architects Intern Development Program Firm Award, which honors those firms dedicated to the training and mentoring of upcoming architects through an extensive internship process.
Mark E. Holcomb, a partner with Madsen Goldman & Holcomb LLP in Tallahassee, has been named the Gerald T. Hart Outstanding Tax Attorney of the Year for 2014–15 by the Tax Section of The Florida Bar.
Emerald Coast
---
New Beginnings
Jerry Maygarden, CEO and president of the Greater Pensacola Chamber, has been chosen to help oversee and grow the operations of its non-profit arm, the Pensacola Chamber Foundation. A former mayor of the City of Pensacola and state legislator, Maygarden previously served as the chief executive officer for the Baptist Health Care Foundation, as well as a senior administrator and chief development officer for the Baptist Medical System.
University of West Florida President Judy Bense has appointed Provost Martha Saunders as executive vice president. In her new capacity, Saunders will not only continue to serve as the chief academic officer and vice president for the Division of Academic Affairs, but will also be the chief operating officer with oversight over all university divisions.


Reinlie

Drs. John Riehl and Dr. Jan P. Szatkowski have joined the Orthopaedic Trauma and Fracture Care team of experts at the Andrews Institute for Orthopaedics & Sports Medicine. Szatkowski comes from Chicago, where he was previously the chairman of orthopaedics at one of the busiest trauma centers in the country, John H. Stroger Jr. Hospital of Cook County.
Lauren Sage Reinlie is replacing Mike Ragsdale as editor of 30A's network of websites and mobile platforms. Prior to joining the 30A team, Reinlie served as a reporter and assistant Web editor at Northwest Florida Daily News, covering South Walton, Niceville, Valparaiso and Northwest Florida's large military community.


Cannon

Cynthia Cannon has joined the Pensacola office of Beck Property Company as an associate specializing in government services, urban redevelopment and land use consulting.
Local Honors
Tricia Carlisle-Northcutt, a Realtor® from Santa Rosa Beach, has been named one of five winners of the National Association of Realtors® Good Neighbor Awards, recognizing those who have made an impact on their community through volunteer work and community service. Northcutt was selected for founding the Children's Volunteer Health Network, which provides free medical, dental, vision and mental health care to more than 7,000 underprivileged and uninsured school-aged children.

The AmeriCorps program of Northwest Florida State College has been chosen from 50 other Florida AmeriCorps programs as the first-ever Volunteer Florida "Program of the Year." Okaloosa and Walton counties have an active AmeriCorps team called the Northwest Florida Environmental Stewards. The team is hosted by NWF State College and funded through a grant from Volunteer Florida. The Northwest Florida Environmental Stewards also participate in other environmental restoration activities, such as oyster reef construction, exotic plant removal and community outreach.

The Walton County Tourist Development Council has named Juan Adaro as the 2015 South Walton Artist of the Year. Adaro is a contemporary painter, born in Buenos Aires, Argentina, and has been painting for the last 20 years. He is known for his large abstract and life-size portraits that utilize recycled materials and natural textures. The Council also recently honored Jeanne Dailey as its 2014 Van Ness Butler Jr. Hospitality Award recipient for her work in helping to shape South Walton's tourism industry.


Fifer

Richard Smith, owner of Coldwell Banker United, REALTORS, in Northwest Florida, has received the prestigious Coldwell Banker® "Preserving the Trust" Award, which is presented in recognition of generosity, leadership and excellence in championing the cause of homeownership. Smith was nominated by his peers and selected from nearly 87,000 network members. He has more than 48 years of experience in real estate and established his company in 1970.
John Fifer, CCIM of Beck Property Company, has been awarded the Certified Commercial Investment Member designation by the CCIM Institute.
South Walton Beaches Wine and Food Festival was awarded a Flagler Award in the special events category by Visit Florida at the 2014 Governor's Conference on Tourism. It's the second award won by the festival this year. The first was an Award of Distinction from the Florida Public Relations Association at the annual Image Awards ceremony, an annual competition to recognize outstanding public relations programs in Florida.


Rachael Dannelley, a senior associate, and Yinan Song, an associate, with Warren Averett, LLC, Certified Public Accountants and Advisors, have successfully completed and passed all four parts of the examination to become a Certified Public Accountant.
Twin Cities Hospital in Niceville has earned The Joint Commission's Gold Seal of Approval® for its Spinal Surgery Program by demonstrating compliance with The Joint Commission's national standards for health care quality and safety in disease-specific care.
Local Happenings
The Hilton Sandestin Beach Golf Resort & Spa has spent more than $25 million on transformations throughout the meeting space, guest rooms and public areas over the last three years, and in October announced the addition of 7,500 square feet of exhibit and event space slated for debut in March 2015. This addition includes expansion to pre-function space, current restroom facilities and permanent registration areas. The additional space will provide meeting planners more than 23,000 square feet of ballroom and event space on a single level with approximately 10,000 square feet of additional pre-function area to support the three rooms.
Appointed by Gov. Scott
Tina Dorsey, 41, of Niceville, nursing faculty at Chipola College, to the Florida Center for Nursing Board of Directors.
Bay
---
New Beginnings
Children's Home Society of Florida has named 15-year human services leader Sean Golder as executive director of its Emerald Coast Division, serving children and families in Bay County and the surrounding areas. Golder, who was previously executive director of Palmetto Summerville Behavioral Health in South Carolina, is a veteran of the United States Army and the Florida National Guard and was deployed on active duty during Operation Iraqi Freedom.
Appointed by Gov. Scott
Jimmy Patronis, 42, of Panama City, former state representative and vice president of Captain Anderson's Restaurant, to the Florida Public Service Commission.
I-10
---
New Beginnings
The Madison Chamber of Commerce & Tourism Board of Directors has chosen Lisa Frieman as its new executive director. Frieman most recently worked as the fiscal officer for the Senior Citizens Council of Madison County, a position she had held since May 2010. She replaced Cindy Vees, a six-year employee of the Chamber.
Compiled by Linda Kleindienst