Sound Bytes August/September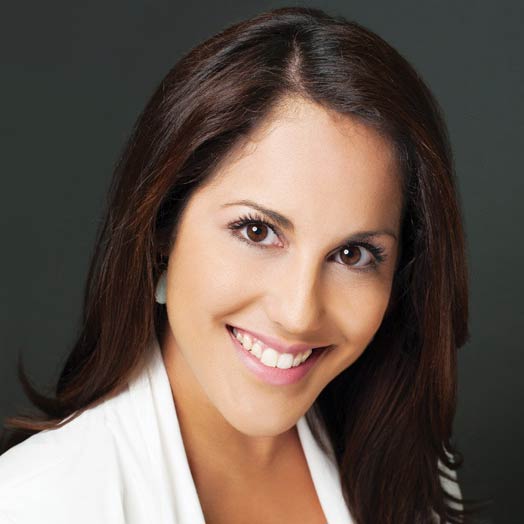 Capital
Local Honors
First Commerce was named the 2013 Credit Union of the Year by the League of Southeastern Credit Unions. The League, which represents 278 credit unions throughout Florida and Alabama, awarded First Commerce honors in the $100–$500 million asset category.

Leon County District 4 Commissioner Bryan Desloge has been elected as second vice president of the National Association of Counties.
Richard A. Greenberg, a partner with Rumberger, Kirk and Caldwell in Tallahassee, has been elected secretary of the Florida Association of Criminal Defense Lawyers.
Laura Jo Hewitt, vice president and residential lender for Tallahassee's Prime Meridian Bank, has been named 2014–2015 president of the Mortgage Bankers Association of Tallahassee.
CPA Jeff Barbacci, shareholder at Thomas Howell Ferguson P.A., is the new chairman of the board of the F

lorida Institute of CPAs.



Allison Harrell, director of assurance services at the firm, has received the Florida Institute of CPAs Women to Watch Emerging Leader Award.
Daniel H. Thompson, a partner with Berger Singerman law firm, has been named by the Florida Supreme Court as a director of The Florida Bar Foundation.
O'Dwyer's, a nationally renowned publication covering communications and news media, has released its annual rankings and named Tallahassee-based Moore Communications Group as the No. 74 public relations firm in the nation.
Michelle Ubben, partner and chief operating officer of

Sachs Media Group

, and Jessica Clark, project manager of campaigns and branding, along with Lauren Book, founder and CEO of the

Lauren's Kids foundation

, were honored with a Gracie Award® from the Alliance for Women in Media foundation for Outstanding Interview Program or Feature for "

Intimate Crimes: The Inside Story of Child Sexual Abuse

." Chucha Barber was honored with a Gracie Award® for Outstanding
Producer – Documentary/Reality for

Viva Florida 500

, created in cooperation with Sachs Media Group and the Florida Department of State to document Florida's 500-year history.

Capital Regional Medical Center recently announced local recipients of the Frist Humanitarian Awards, the highest honor an employee, volunteer and physician can receive at HCA, the hospital's parent company. They are: Carolyn Fiero, employee; Cheryl Wright-Smith, volunteer; and Dr. Maria Antigua, a neonatologist.
Local Happenings
SunTrust Bank, a longtime supporter of the Florida State University College of Business, recently donated $150,000 for the creation of two 15-seat SunTrust classrooms in Legacy Hall, the college's proposed new building.
Cody Lewis, vice president and commercial lender for Tallahassee's Prime Meridian Bank, recently graduated first in his class at the Stonier Graduate School of Banking at the Wharton School, University of Pennsylvania.
New Beginnings
Stearns Weaver Miller Weissler Alhadeff & Sitterson P.A. has expanded its Tallahassee office by adding two new shareholders, Glenn Burhans Jr. and Bridget Kellogg Smitha.
Express Employment Professionals, the nation's largest privately held staffing company that put more than 17,591 people to work in Florida alone last year, plans to open a new office in Tallahassee before the end of 2014.
Chris Clark has joined the Florida Medical Association as senior vice president of public affairs.


Capital City Trust Company has promoted Janice White to senior vice president and Laurel Parido to assistant vice president.
Tallahassee attorney F. Philip Blank has joined the Gray Robinson firm to practice health and administrative law.
Joseph Jones has joined the Berger Singerman business law firm as a partner and member of its Business, Finance and Tax Team.

Audra Price Pittman has been named executive director of The Council on Culture & Arts in Tallahassee.
Wayne Durrett has been hired as a staff accountant at James Moore, Certified Public Accountants and Consultants.
Brittany E. Mukadam is the newest addition to the Sales and Marketing Division at Tri-Eagle Sales. She will manage media relations and public relations efforts for Tallahassee and Ocala.
First Florida Credit Union has promoted loan officer Debbie Pelletier to branch manager of its Northside Branch in Tallahassee.
Appointed by Gov. Scott
Stan Greer, 51, of Tallahassee, an area manager with Bellsouth AT&T Florida, to the E911 Board.
Karen Moore, of Tallahassee, CEO of Moore Communications Group, to the Florida Endowment Foundation for Vocational Rehabilitation.
Emerald Coast
Local Honors
Three leading military surveys have named Gulf Power Company and its parent company, Southern Company, a top employer for both active duty and military veterans.
The City of Pensacola's website scored third-highest out of 47 cities in the First Amendment Foundation's recent report card on local government website transparency.
Erista, an e-commerce fashion retailer founded by Niceville resident and FSU MBA candidate Michelle Crawford took second place in the university's InNOLEvation Challenge business start-up competition in April, winning a cash prize, pro bono professional services and mentorships.
Jamie Bristow-Lavoie, president and founder of Nonprofit Match Inc. has been appointed by the Escambia County Commission to serve on the board of directors for CareerSource Escarosa.

TOPS'L Beach & Racquet Resort, a Wyndham Vacation Rentals property in Miramar Beach, was recently named a Gold Medal Resort by Tennis Resorts Online, ranking No. 13. Hidden Dunes Beach & Tennis Resort, also in Miramar Beach, earned a Silver Medal, ranking among the top 50 tennis resorts for a third consecutive year.
Local Happenings
Escambia County Commissioner Grover Robinson has been installed as president of the Florida Association of Counties.

William R. Wade, attorney at law, has been sworn in as president of the Florida Association of Criminal Defense Lawyers, the only statewide bar organization in Florida comprised solely of criminal defense attorneys. Wade practices in Northwest Florida with offices in Milton.
New Beginnings
Attorneys Crystal C. Spencer, Ann E. Meador and Travis R. Johnson have merged their practices to form a law firm focusing on divorce and family law, medical malpractice, personal injury, estate planning and litigation. The firm of Spencer Meador Johnson is located at 900 N. Palafox St., Pensacola.

Brian Kellenberger has been hired by the Walton County Tourist Development Council as director of Beach Operations.
Pensacola Mayor Ashton Hayward has appointed former City Attorney William "Rusty" Wells as city council executive. Wells will manage the Office of the City Council and serve as the primary point of contact between city council members, the Office of the Mayor and city staff.
James Crane and Bill Seacrest Jr. have joined the IMS ExpertServices team. Crane joins the firm as the director of Client Management, and Seacrest is a new Research Associate.


Tracy Louthain has joined the Miramar Beach firm of Newman-Dailey Resort Properties as the director of Marketing and Communications.
QMotion Advanced Shading Systems, a Pensacola-based automated window treatment company, has named Colleen Silloway as procurement manager; Matt Uhl as global customer service/training manager; and Brian Gresset as corporate comptroller.
Appointed by Gov. Scott
Charles Clary, 63, of Destin, an architect with DAG Architects and a former Florida state senator, to the board of directors of Florida Health Choices Inc.
John Collins, Dina Justice and Deborah Moore of Pensacola and Daniel "Danny" Parker of Pace to the Area One, Family Care Council. Moore, 41, is an engineer specialist with the Florida Department of Environmental Protection. Collins, 34, is an advocate for persons with disabilities. Justice, 46, is owner of Justice Marketing Group. Parker, 56, is a pipeline operations tech with the Florida Gas Transmission Company.
Richard Dodd and Kermit "Skip" Housh to the Early Learning Coalition of Escambia County. Dodd, 48, of Pensacola, is a regulatory supervisor at Gulf Power Company. Housh, 66, of Gulf Breeze, is a retired management consultant.
Jennifer J. Frydrychowicz, of Pensacola, a lawyer with Luther, Collier, Hodges & Cash LLP, to the Escambia County Court.
Edwin Stewart Jr., 67, of Pensacola, a barber at Nex Barber Shop, to the Barbers' Board.
Forgotten Coast
Local Happenings
St. George Island has again been named one of the nation's top beaches in the 24th annual Top 10 Beach List produced by coastal expert Stephen P. Leatherman, also known as Dr. Beach. St. George ranked No. 3 on this year's list.
Oyster City Brewing Company in Apalachicola, owned by partners Bo Walker, Rex Humphries, and Susan and Cassie Gary served its first commercial batch of beer in May.
Up The Stairs Grown Up Cocktails & Dining opened in Apalachicola in March to entertain the 21 and over crowd. Owner Keri Elliott of Up the Creek Raw Bar with partner Jerry Hall put the menu into the locally experienced hands of Chef Richard Elliott.
Appointed by Gov. Scott
Michael Hansen, 62, of Crawfordville, to the Gulf States Marine Fisheries Commission.
Bay
Local Happenings
FSU's Spear in the Sand billboard, designed by Kerigan Marketing, won a Gold ADDY at the spring AdFed Awards in Panama City and then went on to win Silver at the district level. It now goes on to compete in the national contest.
Panama City artist Paul Brent was commissioned to create a mural for the new Advanced Technology Building at Gulf Coast State College. Entitled "The Way," the 30-foot long mural is the feature art in the atrium of the building.
Local communication professional Kenneth Cody Gray has been appointed as public relations and marketing coordinator of the Business Innovation Center in Panama City.
Elizabeth J. Walters, a shareholder of the Panama City Beach-based Burke Hutchison Waters & Smith law firm, has been elected to Summit Bank's board of directors. Jeffrey K. Dibenedictis has joined the bank as vice president, commercial relationship banker, based in Panama City.


The Veterans Business Outreach Center at Gulf Coast State College has been selected by the U.S. Small Business Administration as the National Small Business Week 2014 Veterans Business Outreach Center of the Year. The center's mission is to create, develop and retain veteran-owned small business enterprises.
I-10
Local Happenings
Florida's three Farm Credit associations, including Marianna, have joined forces to contribute $50,000 toward the new Florida FFA headquarters building in Gainesville to benefit the next generation in agriculture.
Goldring Gulf Distributing is constructing a 191,450-square-foot beverage distribution center on 35 acres it purchased at the Santa Rosa Industrial Park in Milton. The new center will combine the Fort Walton and Pensacola facilities, employ 220 people and serve more than 2,200 retail accounts.
Honey Lake Plantation in Madison County has hired Greg Folden as the new executive chef at the Whispering Pines Restaurant.
Appointed by Gov. Scott
Joseph Jernigan, 74, of Graceville, owner of Jernigan Forest Products and Arnold Lumber Company, to the Early Learning Coalition of Northwest Florida.
Michael Williams, 55, of Madison, a financial advisor with North Florida Finance Corporation, to the North Florida Community College District Board of Trustees.
Regional
Local Happenings
Area Development magazine has awarded Florida, through its primary economic development organization, Enterprise Florida Inc., the Silver Shovel award for significant job creation and economic impact. The state received the same honor in 2013. Among the local projects recognized as part of the award was the expansion of Navy Federal Credit Union in Pensacola in terms of jobs and capital construction.
Hancock Bank and Summit Bank have received a 5-Star Superior rating from BauerFinancial, the nation's leading independent bank rating and research firm, for the quarter ending Dec. 31, 2013. It is the 98th consecutive quarter that Hancock has earned this honor and the 15th consecutive quarter for Summit.
Tallahassee Community College and the University of West Florida have partnered to establish the TCC2UWF program, which allows students to complete an Associate of Arts degree at TCC and transfer to UWF to complete a bachelor's degree.
---
Compiled by Linda Kleindienst