Santa Rosa County
Economy ready to soar as new jobs touch down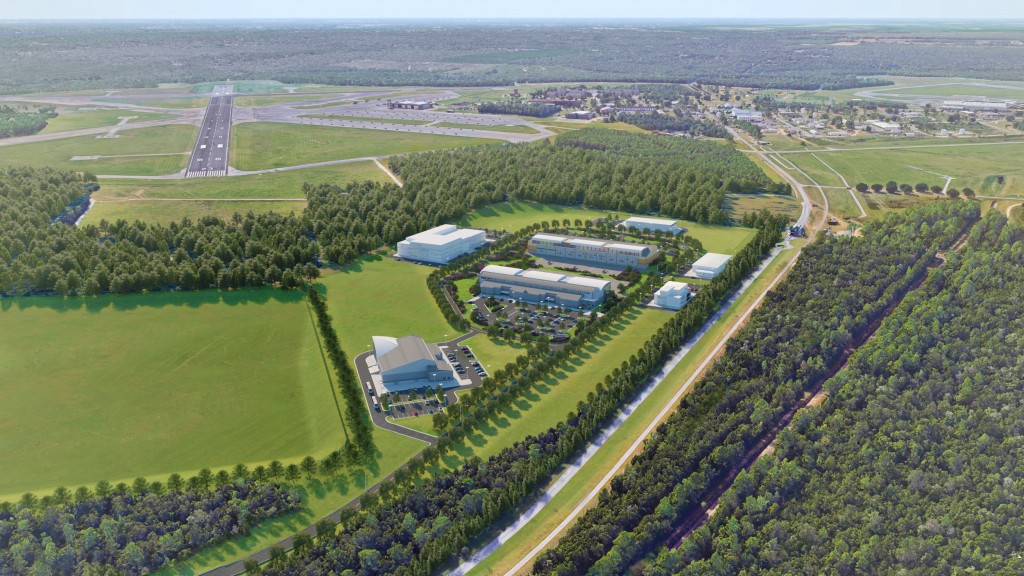 If your company needs to fly it, build it or send it, Santa Rosa County is ready to help you do "it" easier, faster and with less expense than ever before. One of the fastest growing counties in America, Santa Rosa's economy is reaping the benefits of its investments in aviation, manufacturing and distribution. The high-paying jobs these industries bring have been a major focus of the county's economic development efforts over the past decade. Now, they are paying off in a big way.
"Tourism and the military are pillars of our economy that have introduced millions of people to our incredible quality of life," said Erica Grancagnolo, associate director of the Santa Rosa Economic Development Office (SREDO). "Many of these visitors and one-time residents now want to start, grow or relocate their businesses here — and we want to make that convenient for targeted companies."
According to Grancagnolo, the proof of Santa Rosa's commitment to its target industries is in the three industrial parks that were designed specifically for the types of tenant companies the county is working to attract and grow here.
For example, aerospace companies can find a unique and welcoming home within the Whiting Aviation Park.
Built in partnership with the U.S. Navy, the aviation park shares space with NAS Whiting Field, a major rotary and fixed-wing training facility. The county negotiated an agreement that allows civilian companies access to both the runways and towers. It also cements the deep and lasting relationship the county has enjoyed with the U.S. military, its retirees and its associated contractors.
The first tenant of the park is Leonardo Helicopters, a company that plans to build a 100,000-square-foot facility in the park, followed by taxiways to the base runway. County officials believe other aviation-related companies will soon follow.
Originally designed for manufacturing, the original Santa Rosa Industrial Park has been so successful that an expansion was necessary to accommodate its growth. Cape Horn, a leading maker of high-end boats, started out in the first park and is now the first tenant on 20 acres in the new Industrial Park East location. The company will be joined by Pensacola State College's truck driver-training academy, which will occupy a 15-acre parcel in the park.
Some of those freshly minted truckers will undoubtedly make their way to the new I-10 Industrial Park, so named because of its proximity to the interstate. It occupies 90 acres near an on ramp, offering distributors direct, easy access to their locations across the Southeast.
Among those actively considering the location is a company that manufactures pharmaceuticals and medical devices. As many as 90 high-paying jobs could land in Santa Rosa County as a result.
"We're sending a strong message to prospective companies that Santa Rosa County offers a terrific place to land and expand," Grancagnolo said. "Our goal is to fill these parks with skilled, local workers. Ideally, we'll bring high-wage jobs to our homegrown talent rather than exporting our best and brightest to other locations."
Santa Rosa Economic Development Office
6491 Caroline Street, Suite 4, Milton | (850) 623-0174 | SantaRosaEDO.com