Santa Rosa County: Milton Interchange Park
The region continues to expand into distribution and manufacturing endeavors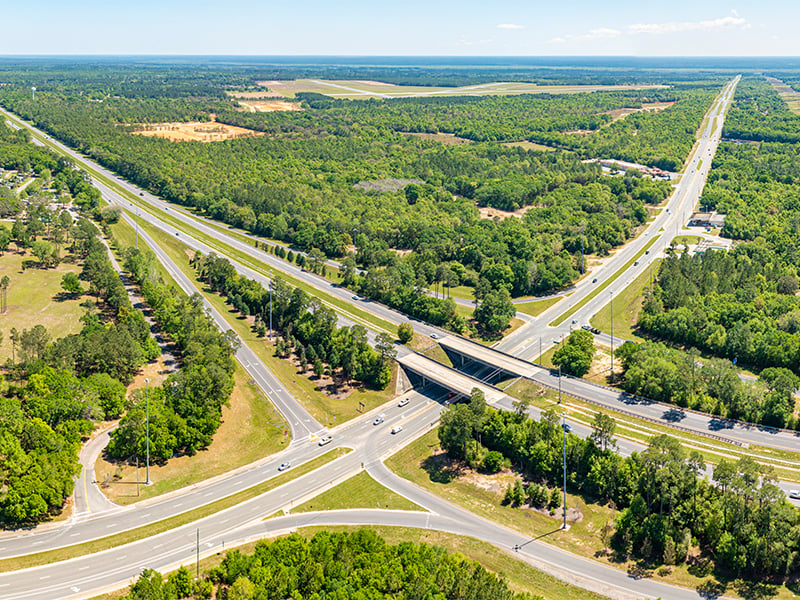 Santa Rosa County has a lengthy history of specializing in military, tourism and agriculture sectors. Being recently recognized as the seventh fastest-growing county in Florida, Santa Rosa County has expanded its interests into the distribution, logistics and manufacturing industries through the development of industrial parks, including the recent Milton Interchange Park.
A 192-acre parcel, Milton Interchange Park is located at the southeast corner where Interstate 10 and State Road 87 intersect at exit 31. This location is optimal for distribution companies because of its proximity to an interstate that cuts through many major cities in the Southeast region.
The project is made largely possible by the Triumph Gulf Coast board, which utilized settlement money from the BP oil spill to contribute funding to the industrial park. The Triumph Gulf Coast board provided $16 million to fund the acquisition.
"Almost three years ago, we began working on this project — if not for the money that came from Triumph Gulf Coast, this wouldn't be feasible," said Shannon Ogletree, executive director of the Santa Rosa County Economic Development office.
Triumph Gulf Coast has further worked alongside Santa Rosa Economic Development to plan the infrastructure. Milton Interchange Park is currently under design and engineering planning with construction anticipated to begin by the fall of 2023.
Alongside seeking transportation and distribution companies as tenants, a package plant, used to treat wastewater, will be built on-site to accommodate the growth needs of nearby companies.
One hopeful tenant is Project Runner, a warehouse distribution facility that operates throughout the Southeast. This company would occupy a sizable 50 acres inside the industrial park.
As a rapidly growing county, Santa Rosa seeks to keep up with the rest of the state and country because of the increased attention on manufacturing and supply chain issues brought forth by the COVID-19 pandemic.
The idea behind Milton Interchange Park and others, such as the Northwest Florida Industrial Park and Santa Rosa Industrial Park East, is that distribution and manufacturing provide a diverse economy, economic stability and job creation.
The addition of Milton Interchange Park will create jobs for Santa Rosa county residents but could also reach neighboring Northwest Florida counties such as Okaloosa and Escambia.
"Milton Interchange Park has the potential to contribute thousands of new jobs to the area," said Ogletree. "Milton Interchange Park can accommodate large facilities that will supply an abundance of job opportunities."
---
Santa Rosa Economic Development
6491 Caroline St. #4, Milton
(850) 623-0174  |  santarosaedo.com