Pinnacle Award Winner: Amy Hoyt
Panama City; Senior Evening News Co-Anchor, WMBB-TV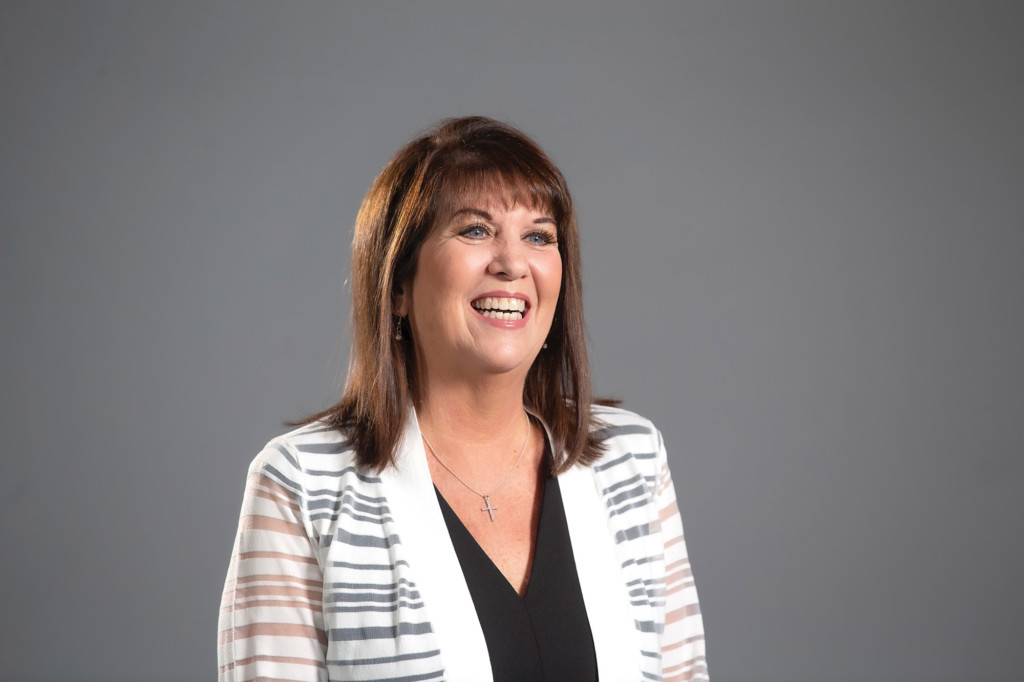 For 25 consecutive years, Amy Hoyt has been delivering the news to viewers of WMBB-TV in Panama City. In the industry she first entered in 1980, such stability is an oddity, but she never aspired to a job in a major market or with a network.
Hoyt's first TV job was at WMBB rival WJHG, where the iconic Joe Moore hired her as a weekend anchor and weekday reporter and served as her first news director.
"Joe was a good man and a great mentor," Hoyt said. "He gave me my start in television, and I can never forget that."
These days, Hoyt is a mentor to reporters — now called "multi-media journalists" — who are younger than her own children.
"We give them challenges, and they meet every one of them," Hoyt said. "And we give them a lot to do. In a small market, they do it all."
Some news days are slower than others.
"If we have the kind of day that doesn't result in a lot of breaking news, that gives us the opportunity to air the story about school groups that we didn't have time for the day before," Hoyt said.
"News doesn't have to be bad to make our broadcasts."
Hurricane Michael is the biggest story Hoyt has covered in her career.
She and fellow members of the WMBB news team covered developments, kept their cool and remained in professional character until Category 5 winds knocked them off the air and they became part of the shared storm experience.
Asked about on-air gaffes she'd like to forget, Hoyt didn't immediately recall one. Then, a smile overtook her face.
"We were doing a health story on the benefits of exercise," she said. "When I got to the word, pedometer, I said 'peed-o-meet-er.' My co-anchor at the time, Chris Cato, leaned into the shot in front of me and said, 'Amy, it's pedometer.' We laughed pretty hard."
And that is Amy Hoyt — affable, fallible once in a great while, never flamboyant and always, it seems, neutral. She is a broadcaster who listens well and has a genuine interest in people.
"It's fun to be first," she said, "but I'd rather be right. It's our job to try to be perfect."