Television News Anchor Amy Hoyt Achieves Rare Milestone at WMBB-TV
After 25 years, she's a seasoned veteran in the industry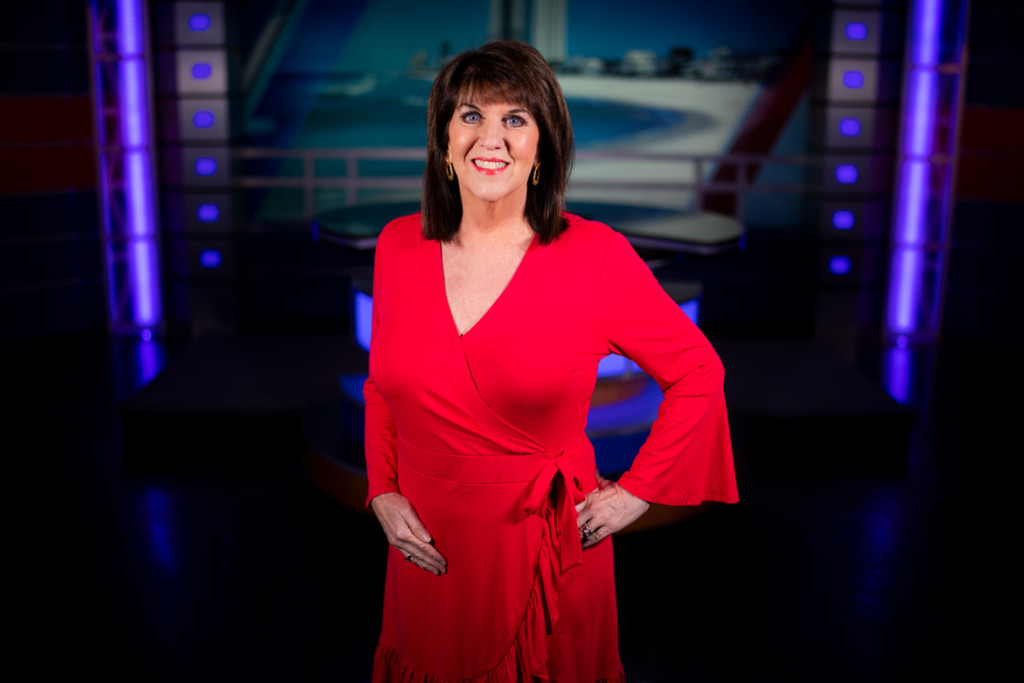 For 25 consecutive years, Amy Hoyt has been delivering the news to viewers of WMBB-TV in Panama City. In the industry she first entered in 1980, such stability is an oddity, but Hoyt never aspired to a job in a major market or with a network.
For Hoyt and her husband Robert — they both graduated in 1977 from Panama City Christian School — Bay County always has been home.
They departed the area for a few years when Robert enlisted in the Army and learned to fly, but when they returned, it was for good. Even as Amy resisted the temptation to go big, Robert contented himself to fly with a small carrier, Northwest Airlink, when the couple's two daughters were young.
"We were happy here," Hoyt said. "And we wanted to be around family."
Hoyt's first TV job was at WMBB rival WJHG, where the iconic Joe Moore hired her as a weekend anchor and weekday reporter and served as her first news director.
"I had applied for a job with a then-popular radio station in Panama City and I was told that I didn't have enough experience," Hoyt recalled. "I was upset and crying and my dad told me to go see Joe Moore. It was the best advice he ever gave me. Joe was a good man and a great mentor. He gave me my start and I can never forget that."
Moore died in December 2015 after spending 43 years behind the news desk at WJHG.
These days, Hoyt, 60, is a mentor to reporters — now called "multi-media journalists," given the advent of social and digital platforms — who are younger than her own children.
"They are from a generation that you worry about sometimes," Hoyt said. "You're maybe not sure how they are going to perform as journalists, but I have been amazed at their talent and their ethics and morals. We give them challenges and they meet every one of them. And we give them a lot to do. In a small market, they do it all."
A typical rookie mistake, Hoyt said, is coming back to the studio without all of the information a story may require or without complete command of the facts.
"So, we may have to get on the phone and call a county commissioner back," Hoyt said.
"We may need to verify whether a figure from a budget is thousands or millions. It's not easy to sit through a three-hour commission meeting and then condense it into 90 seconds. As a beginning reporter right out of college, you may find that those meetings deal with subjects that you don't know much about. You have to learn to do research and be inquisitive."
Asked about gaffes of her own, Hoyt didn't immediately come up with one. Then, a smile overtook her face and she began, "There was the time we were doing a health story on the benefits of exercise. When I got to the word, pedometer, I said peed-o-meet-er. My co-anchor at the time, Chris Cato, leaned into the shot in front of me and said, 'Amy, it's pedometer.' We laughed pretty hard."
And that is Hoyt — affable, fallible once in a great while, never flamboyant and always, it seems, neutral. She is a broadcaster who listens well and has a genuine interest in people.
"It's fun to be first," she said, "but I'd rather be right. It's our job to try to be perfect."