Our Editor Shares Her Journey in Journalism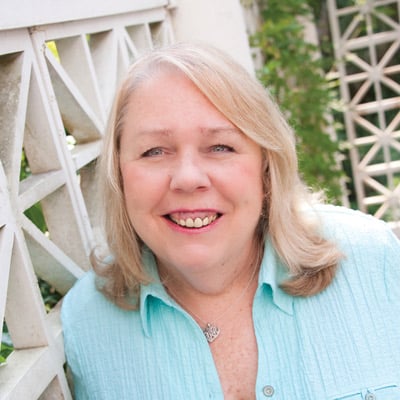 When I told my father I wanted to study journalism, he was less than happy. His goal was to have me earn a business degree, although I'm not sure what kind of business he saw in my future.
In the mid-1960s, the worlds of journalism and business were dominated by middle-aged white men. So I figured it would be a tough climb no matter what I decided to do. Finally, I opted to stick with my dream and did get a mass communications degree from the University of Miami.
My first job was at the Miami Beach Sun, covering the city of Miami Beach. My bosses and the city officials were all men, and I still remember the city attorney yelling out to me, "Hey Legs!" whenever I came into a meeting. You see, women didn't wear slacks to work. My bosses thought it was pretty funny.
My next job was in Fort Lauderdale, where one day I asked the managing editor if I could wear a pants suit to work the next day as I planned to spend it out in the fields with migrant workers for a story I was working on.
"Why would you do that?" he asked. "What do you think I hired you for?"
When I just kind of looked at him in amazement, he blurted out, "Your legs!"
I walked out of his office, ignored his comments and went to work with slacks on — and a new attitude — the next day.
Luckily, times have changed. Many of the men who ruled the roost are now sharing the seat of power with their female colleagues — and those women are getting more and more accolades for a job well done. While there is still a ways for us to go and more glass ceilings to crack, women are now generally treated with more respect and some have risen to amazing heights.
To recognize women in the 850 who have achieved some of these feats in their business and community, we have established the Pinnacle Awards. I'm sure you recognized some of the names or the faces that appear on our front cover. A couple of them have previously been featured in some way on the pages of this magazine. But hopefully you learned something new about these amazing women in the special section we set aside for them. They are 10 of many who are making a dramatic difference in our region every day, and we thank them for their work to make the 850 a better place to live.
The Pinnacle Awards will be an annual effort of 850 to shine a light on the achievements of our women business leaders, and I hope that when we put out a call for nominations next spring you will have some names in mind to send our way.
The women we have chosen for 2014 remind me of a quote from Sojourner Truth, the African-American abolitionist and women's rights advocate born into slavery but who escaped with her child to freedom.
"If the first woman God ever made was strong enough to turn the world upside down all alone, these together ought to be able to turn it back and get it right side up again."