Moving the  Needle
Santa Rosa County is converting assets into high-paying employers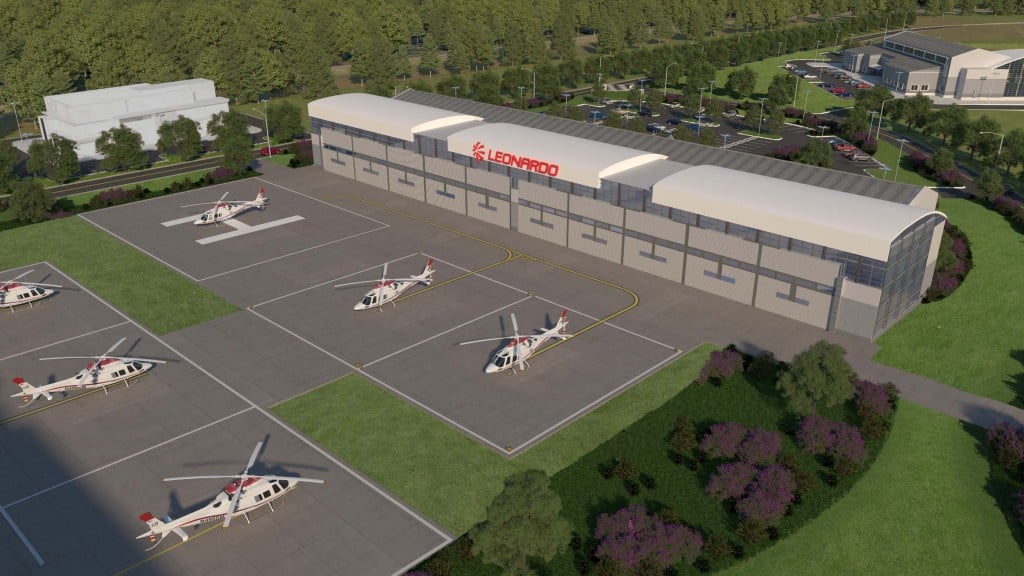 The United States is home to more than 3,000 counties, all concerned about their economic futures, and that reality presents issues that are central to Shannon Ogletree's role as executive director at the Santa Rosa Economic Development Organization …
"How do we make ourselves stand out? What makes us different and better?"
To those questions, Ogletree has answers that are working well in Santa Rosa County's behalf.
He points to the county's three industrial sites certified as shovel ready by Gulf Power Company. He notes the ready supply of highly skilled men and women newly separated or retired from the military. He talks about the fact that the Santa Rosa County public school district is among the top five in the state. And, the county has one of the lowest crime rates in Florida.
"Couple all that with our low property taxes, and you begin to understand that people are moving here for a reason," Ogletree said.
In recent months, Ogletree has met with prospects from Washington and California to New Jersey and New York. At this writing, he is about to depart for Washington to meet with businesses that supply parts and materials to aerospace giant Boeing.
"Comparatively speaking," Ogletree said, "their property taxes are eating them alive. I spoke last fall with people in New Jersey who are paying $60,000 in ad valorem taxes each year on homes valued at a few hundred thousand dollars. Here, the taxes on a $500,000 house are going to run about $6,000, and that's a great selling point for us."
Said Ogletree: "We have become a county of choice."
Indeed. Among Florida counties, only seven are growing at a percentage rate greater than that of Santa Rosa.
That healthy picture has been a factor, certainly, in Ogletree's and the county's successful dealings with the Triumph Gulf Coast board, disbursers of tens of millions of dollars in payments made by BP to compensate for losses resulting from the Deepwater Horizon oil spill.
Triumph has kicked in $8.5 million for the development of an aviation park adjoining Whiting Field and $3.5 million for infrastructure improvements at the county's Northwest Florida Industrial Park at I-10.
The latter appropriation relates to plans by a medical devices and pharmaceuticals distributor, referred to for now as Project Lionheart, to build a 100,000-square-foot facility on eight acres at the I-10 Industrial Park, where it would become the first business on site. It anticipates employing 90 people in jobs paying more than $50,000 per year.
Another distributor, code named Project Runner, has its eyes on 50 acres and has told the county it would employ 400 people. Those jobs, too, Ogletree said, would pay more than the county's prevailing salary. A separate Triumph application is pending in connection with Project Runner's anticipated development.
Thirdly, a manufacturer of products related to alternative energies, has supplied the county with a letter of intent to set up shop at Santa Rosa Industrial Park East. "Project Induction" would result in 150 jobs.
"We are gaining momentum and moving the needle," said Ogletree of Santa Rosa County, whose 2018 population was estimated to be 179,349 by the U.S. Census Bureau. It is quickly moving past a reputation for being primarily a bedroom community for Pensacola.
"It's taken a couple of years for us to get all the pieces aligned," Ogletree said, "but I have a great team working with me. Our progress wouldn't be possible without them."
Too, Ogletree acknowledged his gratitude for the Triumph board, whose approval of funding for the Whiting Aviation Park made that 300-acre project possible and enabled Ogletree to land Philadelphia-based aviation contractor Leonardo.
Leonardo, via its wholly owned subsidiary, AgustaWestland, will build a comprehensive support center at the Whiting Aviation Park. The U.S. Navy has awarded the company a contract to replace its fleet of aging training helicopters at NAS Whiting Field.
"This facility will not only create jobs for county residents, but will also improve the efficiency of NAS Whiting Field," said Santa Rosa County District 3 Commissioner Don Salter. "This just goes to show what vision, passion and focus will accomplish."
"Our plan since day one has been to offer the U.S. Navy the training capabilities they asked for, without compromise," said William Hunt, managing director of Leonardo Helicopters Philadelphia. "We are honored to deliver on that promise, build the new fleet in Philadelphia and maintain it from Milton, Florida."
Leonardo will employ 40 to 50 people at its 100,000-square-foot support center. It will be supplying the Navy with its purpose-built, American-made TH-119 IFR single-engine helicopter to replace the Navy's fleet of TH-57 training helicopters.
"Whiting Field has long proven itself a world leader in helicopter flight training and maintenance, repair and overhaul (MRO) activities, and we are thrilled our investment of Triumph funds into the aviation park could help Santa Rosa County and Leonardo arrive at this important defense contract," said Dr. Pam Dana, a Triumph Gulf Coast board member. "We thank the Department of Defense for their trust in our region and look forward to partnering with them and the county to further expand Northwest Florida's maintenance, repair and overhaul industry cluster."
All helicopter pilots for the Navy, Marine Corps and Coast Guard complete training at NAS Whiting Field. A "first of its kind" limited access use agreement between Santa Rosa County and the Navy allows civilian tenants of Whiting Aviation Park use of the runway and control tower at Whiting Field.
"I am sure there is a lot of competition in Philadelphia for labor force," Ogletree said. "Here, as a well-qualified, high-paying company, Leonardo will be a highly desirable employer."
Ogletree and his office actively and intentionally recruited Leonardo.
"It took us a couple years to convince them that we could accommodate their business, that we could secure funding from Triumph," Ogletree said. "Then, they came to believe in us and in our Aviation Park project."
Ogletree is confident that Leonardo will lead to the arrival in Santa Rosa County of additional aerospace contractors.
"We have others in the aviation sector that we are recruiting now," he said.
A Matter of Metrics
Leonardo contract helps county satisfy condition of Triumph
When the Triumph Gulf Coast Board awarded Santa Rosa County $8.5 million for the development of a aircraft maintenance, repair and overhaul facility adjoining the U.S. Navy's Whiting Field, County Commissioner Don Salter had a word with Shannon Ogletree, the director of Santa Rosa Economic Development.
"I told him he was on the clock," Salter said.
Triumph board grants of BP reparations money are made subject to performance metrics. In the case of the Whiting Aviation Park project, the county is required to produce at least 200 new net jobs paying at least 150% of the county's average wage and at least 300 jobs paying 115% above the average. Those job gains must be achieved no later than three years after the final grant disbursement is made.
In addition, metrics require that at least $25 million in capital investment is made within the same time frame.
So it was that Salter was relieved when — thanks due largely to Ogletree — Leonardo Helicopters, an international company with its U.S. headquarters in Pennsylvania, secured a contract to replace the Navy's fleet of aging training helicopters at Whiting Field.
That $460 million contract, calling for 160 new helicopters, will itself go a long way toward fulfilling Triumph metrics.
"Leonardo has committed to building a 100,000-square-foot, Phase 1 facility estimated to cost $25 million," Salter said. "And, they are already talking about phases 2 and 3."
In March, the Santa Rosa Commission awarded a contract to a Milton contractor, Roberson Underground Utility LLC, for the extension of water and sewer lines and roads to the 40 acres that will figure in Phase 1.
Salter was instrumental in negotiating an agreement with the Navy that gives the county limited access to the 6,000-foot south runway at Whiting Field. That runway accommodates aircraft, including C-130 cargo planes, but no jets.
Phase 1 will yield 50 new jobs, Salter said, and with the addition of phases 2 and 3, some 400 qualifying jobs will have been created.
"I am very proud of Shannon," Salter said. "He does a great job for us."
Salter said the county is working with Pensacola State College to bring about a training facility at the aviation park that would prepare students for the type of jobs that employers like Leonardo offer.
Salter is an Army veteran who served in Vietnam, but for the past 30 years, he has "been breathing the Navy" and base protection and mission enhancement.
"I have been working on the aviation park for 18 years, and it is going to come to reality soon," Salter breathed a sigh.
He is proud that Santa Rosa and Escambia counties, working together, also helped the Navy gain authorization for an outlying helicopter field seven miles west of Whiting Field.
At this writing, the counties are negotiating with a timber management company to acquire 650 acres as a buffer around that new field.