Local Heroes Honored
At Community Event Celebrating the 75th Anniversary of the Air Force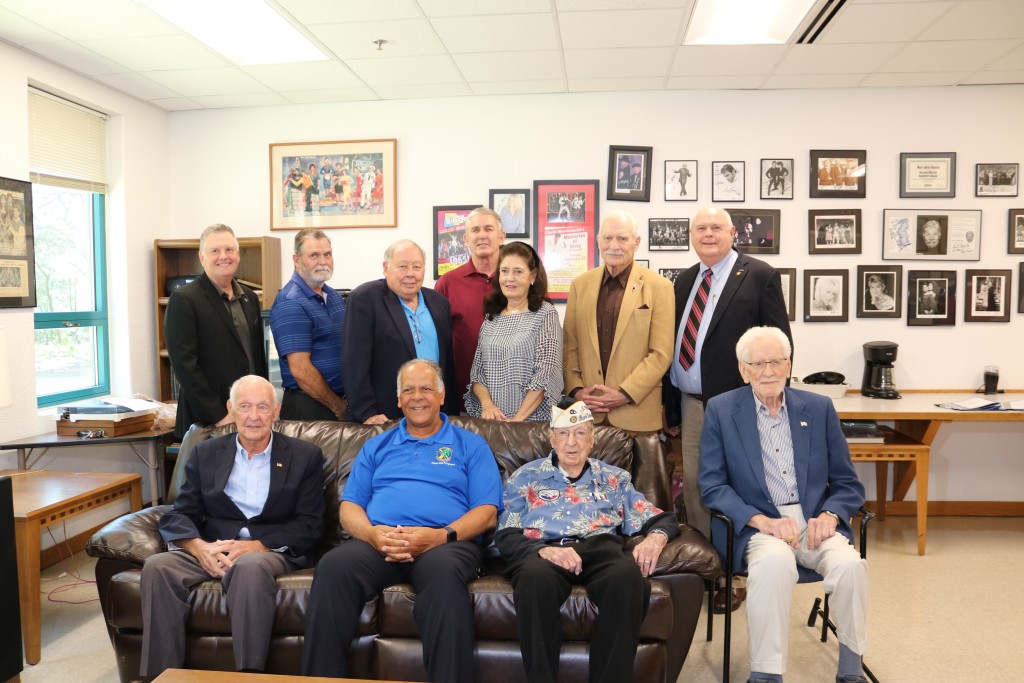 On Tuesday, Sept. 13, 2022, the Greater Fort Walton Beach Chamber of Commerce directed a community-wide celebration honoring the 75th Anniversary of the Air Force. The event recognized the significant historical contributions to national defense by Eglin, Duke, and Hurlburt Field personnel. "The Story behind the Story" featured local military heroes through their narrative accounts and shared stories. Those in attendance were welcomed by Rep Patt Maney and Dr. Devin Stephenson, president of Northwest Florida State College, who hosted the celebration at its Mattie Kelly Arts Center. Additional opening comments were provided by SEAC Ramon "CZ" Colon-Lopez, senior enlisted advisor to the chairman of the joint chiefs of staff.
"Our community loves the Air Force. In honor of their 75th Anniversary, we wanted to show them how much we appreciate what they do for our world—by focusing on some of the military operations based on Eglin and Hurlburt. Having some of the Air Force reps involved with the operations tell the story from their perspective—really made it personal." – Ted Corcoran IOM, president/chief executive officer, Greater Fort Walton Beach Chamber of Commerce.
Among the featured speakers were Cindy Cole Chal, the daughter of the late Colonel Dick Cole, who served as Col. Jimmy Doolittle's co-pilot in the lead B-25 in the April of 1942 bombing raid on Toyko, Japan, and well-known actor, author, and military film consultant, Dale Dye.
"To be with the United States Air Force in a place like Fort Walton Beach was like going home again. You could see the heritage of 75 years of service to this nation. Congratulations to the Fort Walton Beach Chamber of Commerce for being the "stick stirrer" of this successful event." – Dale Dye, actor, author, and military film consultant.
Full List Featured Speakers
Cindy Cole Chal
POW Col (Ret) Howard Hill
Col (Ret) Larry Ropka
Col (Ret) Bill Keeler
CMSGT (Ret) Bill Walter
Lt. Col Kirby Locklear
Lt. Col (Ret) Corby L. Martin
Col. Allison Black
Lt. General Marshall "Brad" Webb
The event concluded with the singing of the Air Force song. The Greater FWB Chamber thanks sponsors: Eglin Federal Credit Union, Boeing, and Northwest Florida State College for making this celebration possible.
---