Northwest Florida State College
Aviation Center of Excellence at the Bob Sikes Airport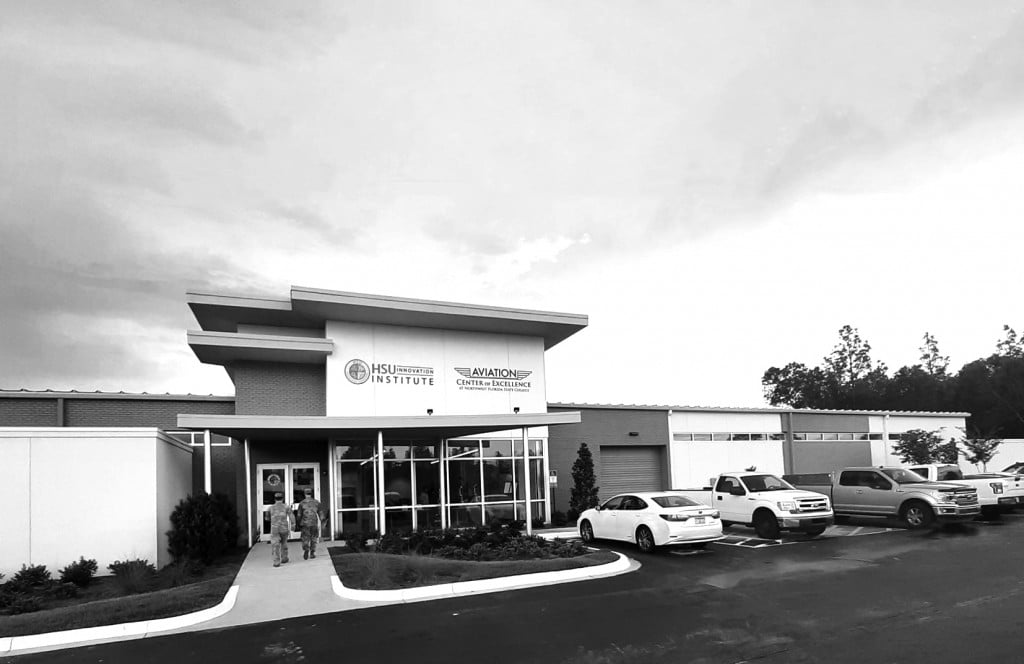 This fall semester, Northwest Florida State College will soar to new heights with the addition of the Aviation Center of Excellence at the Bob Sikes Airport in Crestview, Florida. With the aviation industry thriving and ever-expanding from Panama City Beach to Pensacola, the college decided an aviation program would benefit students, the community and the local economy.
The aviation department will begin by offering the following programs — unmanned vehicle systems operations, professional pilot technology and aviation airframe mechanics, and an aviation mechanics power plant program to follow the next year.
"As the aviation field continues to progress in this region, the demand for airframe and powerplant mechanics grows," said Dr. Michael Erny, Dean of Career Education with Northwest Florida State College. "These programs will create a trained workforce with the skills needed for these high-wage and in-demand careers."
The programs are geared toward preparing students to pass the FAA airframe and powerplant mechanics exams, allowing them to receive licensure to work on aircraft that range from small private planes to large commercial jets. Once licensed, students become professionals in everything from aircraft repair to building and manufacturing new planes.
Even from the conceptual stage, the program has received tremendous support and positive reception from local businesses that have provided curriculum input and planning assistance with the hopes of hiring graduates.
Dr. Erny expressed just how important input from aviation experts is to shaping the future of students. Aviation is a fast-moving and growing industry. There is a great need to have skilled personnel to maintain and fly aircraft and to ensure the air transportation system runs smoothly on a global scale. Over the next 10 years, air travel traffic is expected to increase by 4% with the addition of 2.1 million jobs in operational fields, according the 2020 Boeing Commercial Market Outlook. "Our primary goal is preparing students for success, and we do so by offering quality curriculum and relevant aviation industry certifications. We make a difference in student's lives so they can make a difference within the community."
100 E. College Blvd., Niceville  |  (850) 678-5111  |  nwfsc.edu