Historic Defense Spending Impacts Northwest Florida
Florida consistently ranks among the top five states in the nation in the receipt of U.S. Department of Defense contract awards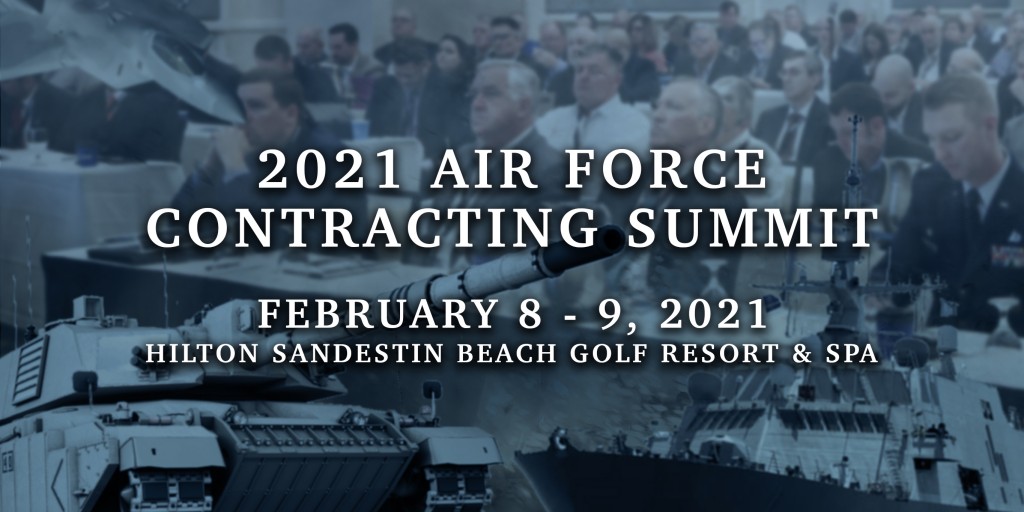 Florida consistently ranks among the top five states in the nation in the receipt of U.S. Department of Defense contract awards.
Known as one of the most active air traffic zones in the world, Northwest Florida is home to six military bases, including three Air Force bases and three Navy bases. Defense activity funding in the area has totaled more than $22 billion, shown in an article in Florida's Great Northwest, and it is considered one of the nation's largest defense and homeland security locations.
In addition to the 56,000-plus active-duty military members and 30,000 defense professionals working in the Northwest Florida region, it is a popular location for retired military, according to Enterprise Florida. All of this plays a major role when it comes to the area being ranked as one of the nation's largest defense and homeland security industry areas.
The U.S. Department of Defense budget for Fiscal Year 2021 is approximately $725 billion, including more than $200 billion for the Air Force, which includes more than $96 billion for acquisition.
The 2021 defense budget includes almost $20 billion for aircraft procurement, including 24 F/A-18E/F Super Hornet aircraft; growing the F-35A, KC-46A and F-15EX fleets; continuing development of the B-21 bomber program; and updates to B-2 bomber maintenance. More than $33 billion will be spent on Air Force operation and maintenance; $600 million on Air Force ammunition; and $35 billion for the Air Force's research, development, test and evaluation programs. The new Space Force will receive more than $15 billion. And much more will be spent on small business contracts.
This historic amount of defense spending this year will have a major impact on Northwest Florida.
To understand the specific impact of these funds, the 2021 Air Force Contracting Summit is scheduled for Feb. 8–9, 2021 at the Hilton Sandestin Beach Golf Resort & Spa. In its eighth year, the Summit is not only the top defense business conference for Northwest Florida, but it is also one of the top annual defense forums nationwide. More than 650 prime contractors, subcontractors, military officials, financing experts and defense agencies from throughout the country registered for the 2020 Summit. Congressman Matt Gaetz (FL-01), a member of the House Armed Services Committee, was a keynote speaker.
The Summit's moderator is Howard Snow, the former Deputy Assistant Secretary of the Navy. Snow has more than 35 years of military, business, energy and government experience. "One of the great strengths of this Summit is the networking," stated Snow. "In addition to getting the latest information on defense budgets, missions and contracting, it's important to be able to meet key military leaders and prime defense contractors."
The 2021 Air Force Contracting Summit will provide defense contractors, subcontractors, small businesses, military officials and community leaders with the latest information on:
Historic Budget Defense Spending — FY2021 & 2022
Air Force Base Mission, Operations & Contracting Priorities
Federal Rapid Innovation Programs & Acquisition Strategies
Government Contract Financing
Military Construction & Reconstruction Contracting Priorities
Air Warfare & Armaments Mission & Contracting Priorities
Electronic Warfare & Cyber Capabilities
U.S. Space Force Mission & Contracting Priorities
Resilient Bases & Community Partnerships
Subcontracting Opportunities with Prime Defense Contractors
Teaming, Joint-Venture & Mentor-Protégé Arrangements
Government Small Business Contracting Resources
The Summit's Program Director is Charles Sills, who has served in national security positions in the Pentagon, the Defense Intelligence Agency, the U.S. Middle East Force Command, and the Supreme Allied Command, NATO/Atlantic. "We have worked hard to again bring our audience a powerful program with presentations which will help companies of all sizes secure new military contracts, thus expanding the workforce in Northwest Florida and nationally," stated Sills.
The 2021 Air Force Contracting Summit is now designed as a hybrid event. Attendees may participate in-person or through virtual attendance.
To register for the 2021 Air Force Contracting Summit, visit usdlf.org/airforcecontractingsummit.
Defense Leadership Forum  |  (202) 552-0179  |  info@defenseleadershipforum.org