Florida's Girl Scout Councils Host Girl Scout Day at the Capitol
An effort to raise awareness of mission, impact and advocacy work among lawmakers, visitors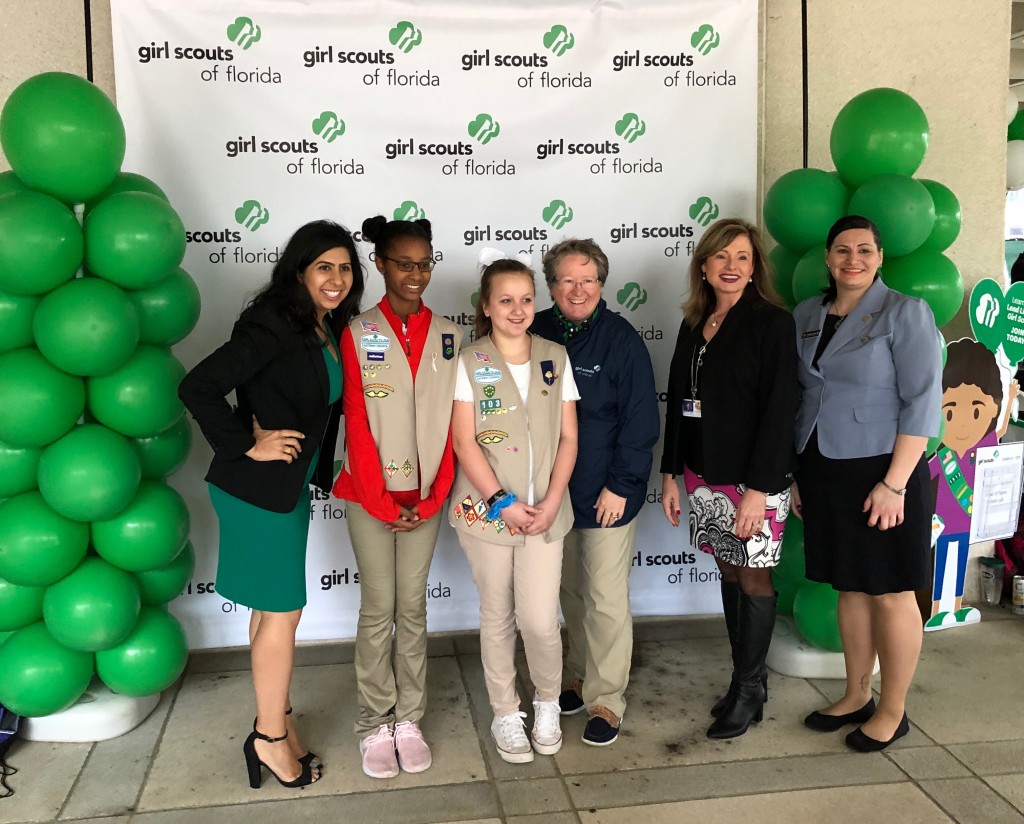 Florida's six Girl Scout councils will paint Tallahassee green on Wednesday, Feb. 26, with Girl Scout Day at the Capitol, an opportunity to raise awareness of Girl Scouts among the state's legislators.
The event will take place in the courtyard of the Capitol Building from 10 a.m.-1 p.m., with welcome and flag ceremony at 10:30 a.m.
At this time, Girl Scouts will pin cabinet members and legislators as honorary Girl Scout members.
Girl Scout girls and volunteers, along with staff members from each council, will share information about the four pillars of the Girl Scout Leadership Experience — STEM, outdoors, entrepreneurship, life skills — as well as the Girl Scout Gold Award and G.I.R.L. 2020, a Movement-wide convention that will be held in October in Orlando.
"Girl Scouts from around the state are thrilled to host this day of advocacy and education, not only for lawmakers but also for the girls, volunteers and staff who will attend," said Mary Anne Jacobs, CEO of Gateway Council, which includes all of North Florida's 35 counties.
"We are looking forward to sharing our mission and demonstrating to policymakers that Girl Scouts is a resource and an authority on issues affecting girls."
Florida's six Girl Scout councils include Gateway, West Central Florida, Tropical Florida, Citrus, Southeast Florida and Gulf Coast Florida.
Together they serve 54,352 girls in kindergarten through high school, along with 30,184 adult volunteers.