Workforce Developer
Haney Technical delivers career-oriented instruction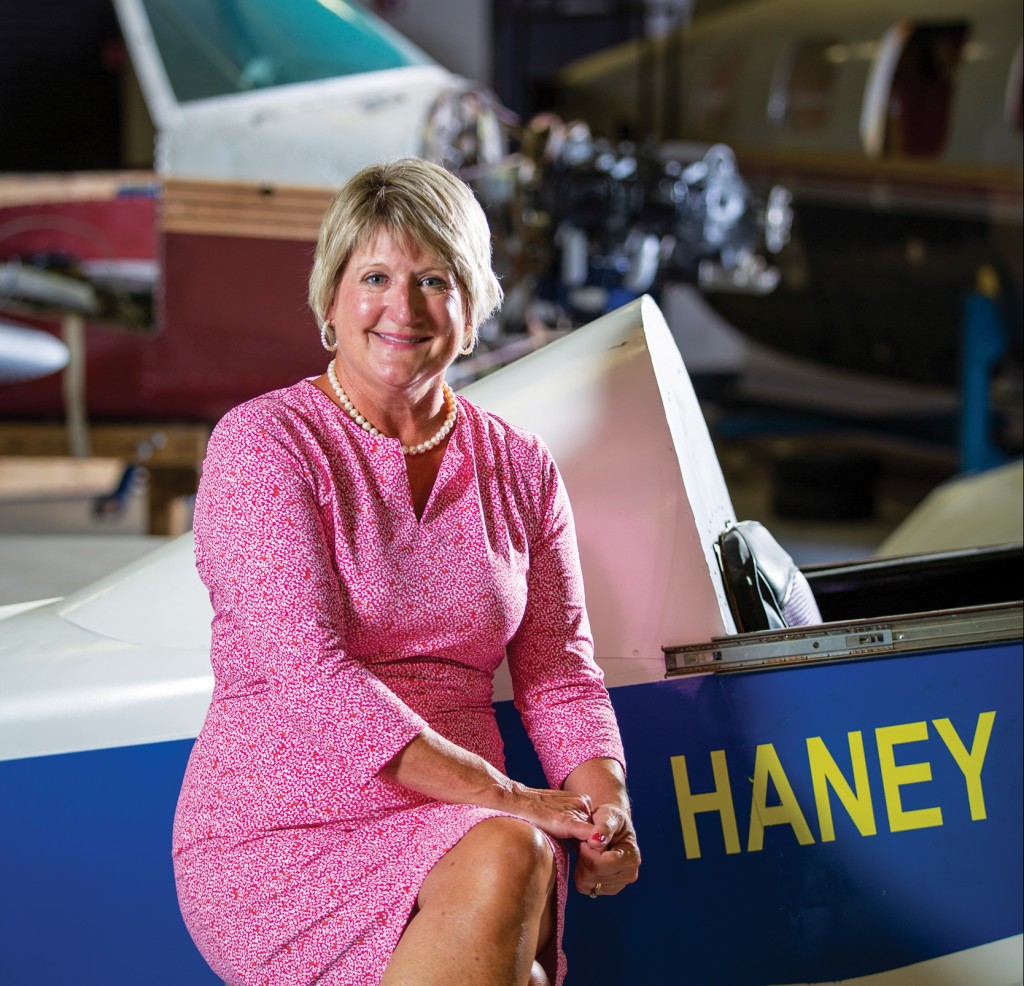 Haney Technical Center works to maintain close ties with businesses that are established in Bay County — and some that may be on their way.
In association with each of its occupational programs, the school empanels an advisory committee made up of business owners in the fields of, for example, cosmetology or welding.
"The committees meet twice a year and keep us current regarding what they need to see in potential employees," said Ann Leonard, Haney's director. "And we work closely with the Bay County Economic Development Alliance so that we are aware of the projects they have in the pipeline and how we might relate to them."
Officials with Suzuki Marine, which has committed to building a research and testing center in Panama City, toured Haney's marine mechanics program as part of its site selection consideration, and Leonard looks forward to the day when Haney graduates will go to work at that facility.
Becca Hardin, president of the Bay County EDA, said Haney often figures in the alliance's recruiting efforts.
"When prospects ask about workforce development, Haney is our answer to that question," Hardin said. "We are working with the Airport Authority, Haney and our aviation recruitment team to build an aviation center of excellence at the Panama City Beaches International Airport."
Haney students completing Federal Aviation Agency-certified airframe and power plant training at the airport might simultaneously participate in internships and co-op programs offered by employers located there, Hardin said. At this writing, she was hopeful about landing two aviation companies with maintenance, repair and overhaul operations.
In Leonard's view, Haney's role includes efforts to make Bay County more attractive to prospective employers.
Leonard left Asheville, North Carolina, where she was career and technical education director (CTE director) for the public school system, to accept the same position in Bay County. She was named director at Haney in 20ı5.
In her tenure, she has been confronted by two anomalies, as she called them — Hurricane Michael, a Category 5 storm that made landfall in Bay County, and the COVID-ı9 pandemic.
"Prior to Hurricane Michael, enrollment was steadily growing and was the highest it has been in a long time," Leonard said. "Today, we're still trying to recover from the storm. We have buildings on campus that remain unusable."
Fortunately, Haney, before the storm hit, had secured $906,000 in Triumph Gulf Coast (BP reparations) funding with which to renovate the space for its heating, ventilation and air-conditioning (HVAC) program. That project was nearing completion this summer.
And a new building will house the computer systems, nursing, office administration, medical administration and massage therapy programs. Traditionally strong programs remain so. A national boilermakers association has cited Haney's welding program as one of the best in the country. Haney welding students consistently perform well in testing that qualifies them to go to work for national companies.
"Our nursing program is excellent," Leonard said. "Students consistently earn high scores on the National Council Licensure Examination. In our computer system program, students have earned a record number of high-level industry certifications that lead to high-paying jobs in Bay County."
Haney's enrollment dropped after Michael, but Leonard was encouraged by enrollment in the fall of 20ı9.
"It's hard to identify trends in enrollment and completion for the past two years because there have been such anomalies," Leonard said.
With Leonard at the helm, Haney has added industrial pipefitting, plumbing and power equipment technology programs. She has worked to establish articulation agreements with both public high schools and Gulf Coast State College, which helped fund her position as district CTE director and furnished her with office space. CareerSource Gulf Coast also was a partner in the CTE position. That triad, Leonard said, made a lot of sense.
Over the past couple of years, a growing number of high school students have dual-enrolled at Haney.
"I am very encouraged that the K-ı2 system is working hard to implement more career and technical education programs," Leonard said, praising the work of Beth Patterson, the district's new CTE director. Patterson is a former administrator at Rutherford High School and taught in a career academy.
"She has a good sense of the importance and relevance of CTE programs," Leonard said. "We are working closely to find articulation areas where we can develop agreements between the high school programs she offers and the programs that we offer. They are getting ready to open a welding program at Rutherford, and we hope that students from that program will matriculate into ours."
Going forward, Leonard said, "We want to see our aviation program expand. That's a component of the local economy that is very important, and it's also a career field where students can go anywhere. Our aviation program benefits from extremely strong instructors and leadership. Our HVAC program is really growing. Our welding program is thriving and has close ties to Eastern Shipbuilding."
As of late June, Leonard anticipated that Haney would open back up on Aug. 4, pursuant to a hybrid virtual/classroom instruction plan that was approved by Bay District Schools.
"We plan to stagger classes so that we have no more than half of our students on campus at any given time," Leonard said in June. "Those who are not on campus will be engaged in distance learning via Canvas (a learning management platform)."
COVID-ı9 significantly disrupted programs in the spring, especially those requiring a lot of hands-on skill development work. The popular cosmetology program was placed on hold because it could not be migrated to an online option.
All things considered, however, Leonard said her job at Haney is the best she has ever had.
"It's a great school, and the work we do here is so important," she said. "I am incredibly proud of the staff. There is a special camaraderie here and close relationships between instructors and students."