Walton County's Tourism Reach Extends to Atlanta
Fully 10 percent of visitors to South Walton County are from the Atlanta market.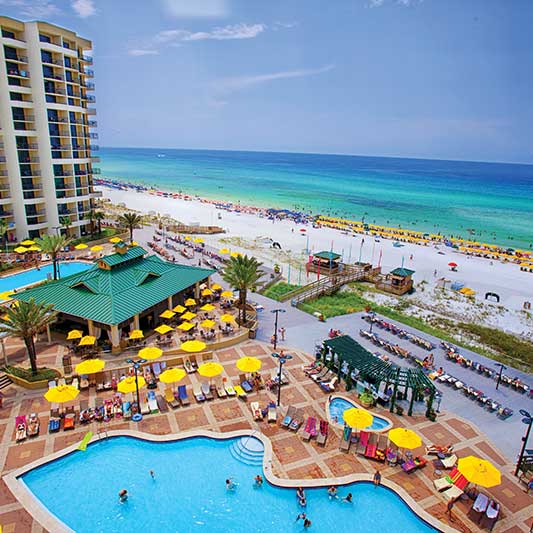 Atlanta may be the single most important market to Walton County's tourism industry, according to findings compiled by Downs & St. Germain Research and made part of Visit South Walton's annual report for 2017.
Throughout the year, Atlanta is seen to be a "Tier 1 Market," meaning that the county's tourism promotion efforts reach a high percentage of people there and that the market is relatively rich in potential visitors.
In the fall and winter months, Nashville joins Atlanta in that Tier 1 category. Dallas and Houston are Tier 1 markets in the summer, along with Atlanta.
Tier 2 markets — those where the promotional efforts result in a high penetration rate, but the number of potential visitors is not as great — include, at various times of the year, Cincinnati, St. Louis, Birmingham, New Orleans and Baton Rouge.
The typical stay for a visitor exceeds five days throughout the year and peaks at 6.4 nights in the winter, based on 2017 data.
The Walton County Tourist Development Council and its tourism promotional arm, Visit South Walton, are funded by a
4 percent tourist occupancy tax (bed tax) and are dedicated to strengthening the position of South Walton County in the broad tourism marketplace.
Each of the four cents collected on short-term accommodations rentals has a designated purpose. The first two cents are spent on expenses related to administrative, marketing and beach maintenance expenses. The third cent is used for beach maintenance projects, including restoration and erosion control.
The fourth cent is dedicated to product development and shoulder funding, including amounts for lifeguard funding, community recognition programs and code enforcement.
More than 4 million visitors spent time in South Walton County in 2017, resulting in an economic impact of $4.4 billion. That is, one visitor to the county had an average economic impact of $1,099. Visitation grew by 8.6 percent versus 2016.
Room nights were up by 7.3 percent and, accordingly, Tourism Development Tax collections increased by 7 percent, a total of $23,754,442. Almost 22,000 people held tourism industry jobs in the county and made a total of $630 million in 2017. A complement of 184 visitors translates to one job in Walton County.
The marketing efforts of Visit South Walton generate a nice return. That is, a dollar of marketing spending equates to $323 in visitor spending.
It is no exaggeration to say that Walton County government — and there are no municipalities in Walton County, south of Choctawhatchee Bay — is highly dependent on tourist dollars. Visitors in 2017 accounted for more than $99 million in revenue to the county.
Of course, there are expenses incurred by the county in connection with visitation including road maintenance, law enforcement, beach maintenance, planning and development and parks and recreation. Still, the net benefit of tourism to Walton County government in 2017 was $33.38 million, or 43.5 percent of total county government costs.
Direct spending by visitors in 2017 totaled $2.978 billion. Of that total, $806 million was spent on accommodations and $603 million in restaurants. Another $411 million was spent on entertainment and some $194 million went to purchase groceries.
Travel parties visiting Walton County spent an average of $5,122 on their trips. Visitors account for nearly three quarters of retail spending in the county. In 2017, visitors spent $2.98 billion at retail businesses versus the $1.08 billion spent by county residents.
Visitors were asked about attributes of importance to them when choosing a vacation destination.
On a scale of 1 to 10, visitors combined to rate the importance of five factors at 9.0 or higher. They were:
Sugary white sand and turquoise blue waters.
Place where you feel comfortable.
Pleasant place to unwind.
Scenic beauty.
Good place for a family vacation.
With regard to each of those attributes, visitors rated South Walton County 9 or higher.
Further polling yielded a profile of South Walton County visitors …
5.3 persons: average travel party size.
60: percentage of parties that included people less than 20 years old.
53 years: median age of a visitor.
$148,200: median household income.
$217,900: average household income.
76: percentage of visitors who stayed in a condo or rental house.
86: percentage of visitors who drove to South Walton.
20: percentage of visitors who stayed in South Walton for the first time.
33: percentage of visitors who have made 10 or more visits to the county.
19: percentage of visitors who use the term, "South Walton."
Among visitors, 95 percent said they planned to return to South Walton. On average, visitors planned their trips to the county more than six months in advance. Some 97 percent have smartphones.