Wakulla County Hopes to Entice New Employers
By promoting its assets they hope to change the perception of the county.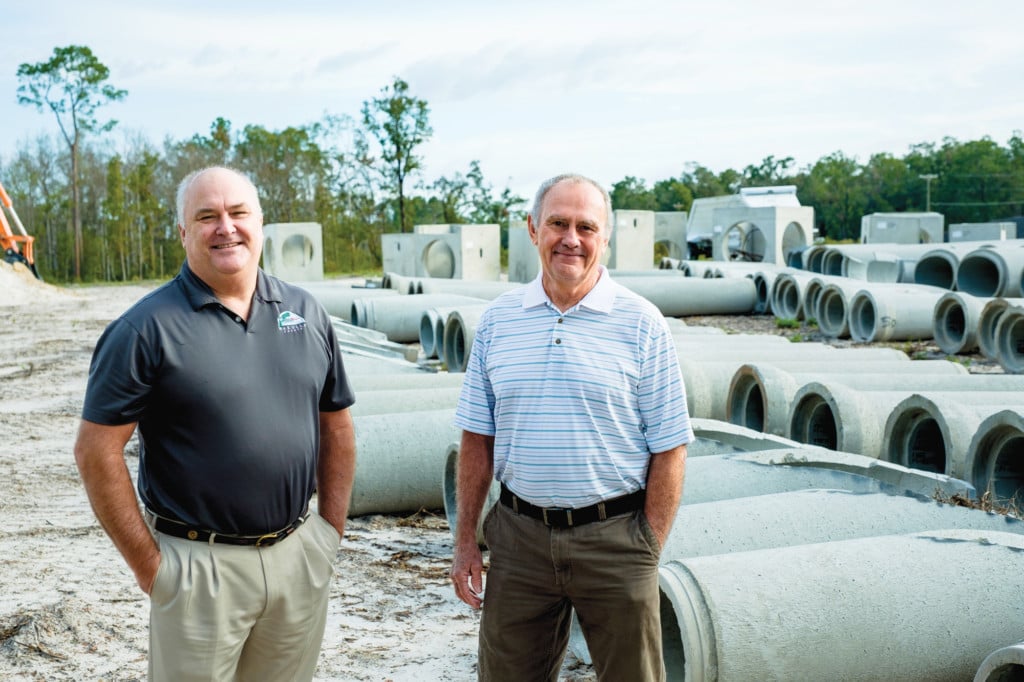 The president of Wakulla County's Economic Development Council concedes that he is up against a perception problem.
Too many people, said John Shuff, view Wakulla County as a bedroom community for Tallahassee versus an asset-rich community committed to attracting new employers, diversifying its economy and attracting tenants to two industrial parks.
"Like any other county, we have costs for essential services that are either fixed or rising," Shuff said. "If we can attract more investment in the area and more residents to the area, we will have a greater pool of people sharing in that expense, and the pressure to increase individual tax bills should decrease."
In terms of infrastructure, said county administrator David Edwards, Wakulla County is working to become more attractive as a place to live and do business.
The county successfully influenced the Florida Department of Transportation to make the four-laning of U.S. 319 (State Road 369), from the Leon County line to its intersection with U.S. 98, a priority.
Edwards suggested that the project will prove to be the most significant development in the county since the discovery of the oyster.
"The impact will be drastic," Edwards said of the widening of the county's chief north-south artery.
The state's fiscal year 2017-18 budget included $21 million to kick-start the project, which Edwards estimated will require 10 years to complete.
Project benefits are expected to include improvements in mobility, traffic circulation, pedestrian/bicycle connectivity and public safety. And a county that has worked to promote itself in the absence of a four-lane highway will have to do so no longer.
Widening of U.S. 319 will not have a direct impact on the county's largest employer, St. Marks Powder, said company vice president Jason Gaines. Trucks traveling to and from the plant do not travel through downtown Tallahassee, but Gaines is nonetheless enthusiastic about the project.
"The county is working hard to attract new employers, and the 319 project will open up a lot of avenues," Gaines said. "We would welcome the arrival of new businesses — the more successful Wakulla County is, the more successful we will be."
Edwards noted that in addition to developing its traffic-carrying capacity, the county is doubling the capacity of its wastewater treatment plant while upgrading it to meet advanced wastewater treatment (AWT) standards. And, with freshwater spring protection funds originating with the state Department of Environmental Protection and awarded by the Northwest Florida Water Management District, the county has embarked upon a septic-system-to-sewer conversion initiative.
"We are heavily invested in our springs," Edwards said. "They are a big part of who we are and we have got to take care of them."
At this writing, some 400 homes that previously discharged waste to septic systems have been brought on line.
With cost-sharing grant funds, Edwards said, the county has been making park improvements and expanding its network of bicycle trails. Natural Resource Damage Assessment (NRDA) funds from BP figured in a sand replenishing project at Shell Point Beach and construction of a new boat ramp at Mashes Sands County Park.
The county is investing in what Edwards called its "safety infrastructure," putting on an additional shift at the Sheriff's Office and cross-training its firefighters as paramedics.
Too, Edwards has been in touch with cell-service providers Verizon, T-Mobile and AT&T in an effort to ensure that Wakulla County is near the front of the line when 5G, the latest generation in cellular mobile communications, is extended to rural areas.
Industrial Parks
Opportunity Park, located near the Leon County line, comprises more than 240 acres available for lease or purchase and protected by large buffer acreage. The park and adjoining property are owned by N.G. Wade, an investment and commercial real estate company.
Various site development options are available. Leases (15 years, renewals) include options for build-to-suit improvements and parking areas.
Electric power, natural gas, water, sewer and business internet/communications are all in place.
The park is a Planned Unit Development (PUD) zoned for light industrial uses. A six-member Development Review Committee gives final approval to proposed projects. No public hearings are required.
"Recently, we partnered with Duke Energy and their Site Readiness Program to prepare and promote Opportunity Park," said Richard Exline, an N.G. Wade vice president.
"The park is suited to a range of industrial and manufacturing companies, with the ideal tenant being a high-tech manufacturer. The park's proximity to Tallahassee and FSU ensures a large pool of technical and managerial talent to draw upon."
"Opportunity Park is a special place," said Marc Hoenstine, Duke Energy's economic development director for Florida. "We don't often see a site where so much of the infrastructure is already in place. It received a glowing review from our consultant."
That review includes a list of site and market characteristics rated green (strengths), yellow (marginal features) or red (weaknesses).
"There's a lot of green in the Opportunity Park report," Hoenstine said, "and no red."
Annually, Duke Energy chooses locations for evaluation by the Site Readiness Program.
The economic director for selected counties receives a Request for Information (RFI) from McCallum Sweeney Consulting (MSC), a consultant retained by Duke Energy, seeking detailed information about the site and the county.
Counties are called upon to respond to the RFI just as they would if they were trying to impress a prospective employer.
In addition, a design firm gets involved, solicits site particulars and drawings from the economic development director and may produce a preliminary site plan.
"We have an interest in selling power to large users, so it makes sense for us to do what we can to see to it that our communities are competitive in dealing with site selectors," Hoenstine said.
Wakulla County is home to a second industrial park, smaller in scale. St. Marks Innovation Park is located on the St. Marks River and includes 55 acres zoned for light industrial uses. Its features include a municipal dock on the river that leads to access to the Gulf of Mexico.
St. Marks Powder
Even as Wakulla County looks forward to the arrival of a four-lane highway, it has demonstrated that it can satisfactorily host a large industrial employer, as its 40-plus year relationship with St. Marks Powder attests.
For the past 18 years, St. Marks Powder has been part of the Ordnance and Tactical Systems unit of the General Dynamics Corp. It is, according to its website, "a leading manufacturer of commercial smokeless powder from .22 rimfire match propellants, which won gold medals at the Olympics, to clean burning shotshell propellants, to low muzzle flash pistol propellants."
That is, St. Marks Powder is more than a company that manufactures a product it introduced in 1933 to support the high-performance needs of U.S. armed forces and its allies and for use in areas including law enforcement, hunting and sport shooting. It maintains a robust research and development division that creates specially blended propellants for specific applications, both military and civilian.
Its mission statement speaks to delivering the "finest propellant solutions" to customers, providing "overmatched capability to our men and women in uniform" and furthering the shooting tradition in the United States.
"We are positioned for growth," said vice president Gaines, "but our business is largely market dependent. Our traditional market space fluctuates depending on supply and demand. These cyclical challenges in our domestic market have led us to pursue new opportunities in the global market."
The U.S. Army is far and away the largest customer of St. Marks Powder, which also counts as key customers familiar ammunition manufacturers including Remington, Vista Outdoors and Winchester.
The company has slightly more than 400 employees, said its director of human resources, Patrick Hutto, who for two years served as chairman of the board at CareerSource Capital Region. St. Marks Powder posts all of its job openings through CareerSource.
Gaines said that 90 percent of St. Marks Powder employees are Wakulla County residents and that, for the vast majority of them, the propellant manufacturer will be a lifetime employer.
Turnover, said Hutto, runs about 1 percent per year among salaried employees and 3 percent among hourly employees.
"We know that once an employee has worked here for two years," he said, "he or she is almost sure to be with us until retirement."
"One of the main incentives of our Economic Council is to provide our younger generation the option to stay in their hometown to work and raise their family after they finish with school," Shuff said. "The people who live here value our traditional way of life. We cherish strong family bonds and want to see extended families flourish here."