Visit Tallahassee Launches New 'Seasoned Local' Tourism Initiative
The campaign aims to engage the community in capital city tourism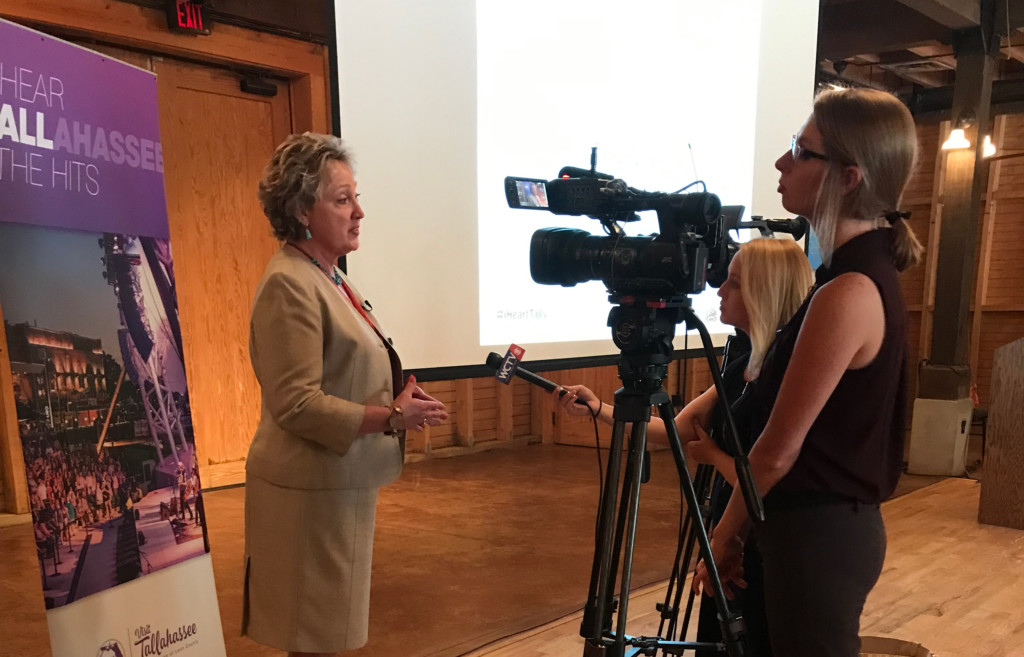 In conjunction with #NationalTourismWeek, Visit Tallahassee hosted a luncheon on Wednesday, May 8 — catered by Paisley Cafe and held at Goodwood Museum and Gardens — to review the 2018 tourism statistics and announce an exciting new initiative to engage residents in rediscovering what makes Tallahassee a special place.
As the city continues to transition, Visit Tallahassee is launching a year-round campaign to engage residents with businesses and sites that make Tallahassee what it is today.
A bucket list available on SeasonedLocal.com will change each season to reflect a variety of free and paid things to do around town.
To take part in the campaign, residents need to take a photo at the landmark and upload it to the website to earn points. Residents can then use the points to redeem prizes.
Whether you are a foodie, an outdoor junkie or a theater lover — there is something for everyone.
Kerri Post, executive director of Visit Tallahassee, said it is important for the community to be engaged in tourism after Tallahassee welcomed 2.4 million visitors this past year, which resulted in a job increase of 1.5% and generated over $900 million in economic revenue.
She also cited the battle to save Visit Florida during this year's legislative session, which she said was a testament to the impact of tourism in the community.
In 2018, Southern Living also named Tallahassee as one of the South's top 10 cities.
"Travel has far reaching impacts. It connects us to each other, connects us to the world, creates hometown pride and creates local jobs," Post said.
"We have a goal to raise awareness and raise our education efforts on why having a dedicated tourism department is needed."
In reviewing the growth of Tallahassee over the past year, Post noted the area's three new hotels — not including an additional seven in the development phase.
New attractions such as Hanger 38, Urban Air and the semi-pro soccer club will also contribute to the city's 2019 tourism stats.
Visit Tallahassee also announced the winners of the Thomas A. Waits Distinguished Leadership Awards or "Tommy Awards." Kelly Dozier from the LeMoyne Chain of Parks was the winner in the individual category, and Springtime Tallahassee won in the organization category.
The Thomas A. Waits Award honors a founding father for tourism outreach in Tallahassee and the state of Florida.
Are you up for the challenge? Learn more at SeasonedLocal.com.