Valentine Tour of Homes Adds New Event to Weekend Lineup
During the week of love, Cultural Arts Alliance opens doors to excellence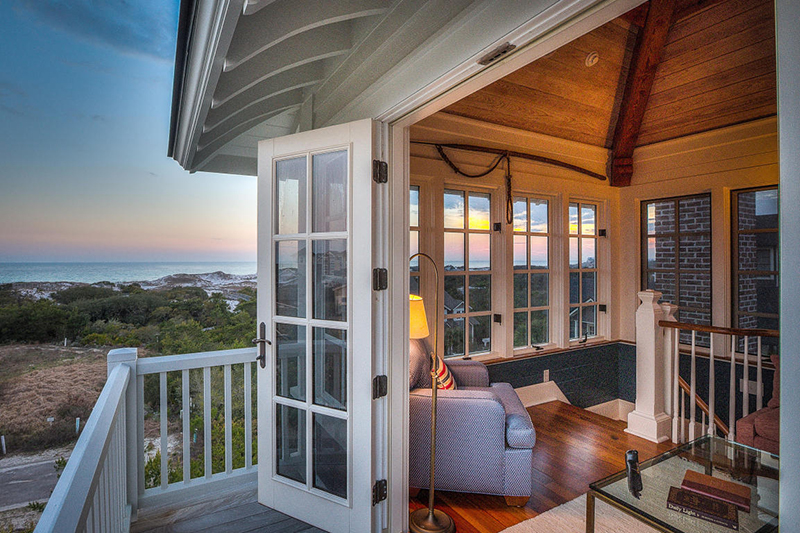 Fall in love with some of Walton County's most architecturally alluring homes in the days leading up to Valentine's Day at the annual Valentine Tour of Homes presented by the Cultural Arts Alliance of Walton County.
This event allows attendees to step inside of some of the region's most stunning homes, known for impeccable interior design, unique facades and spectacular settings.
The 2023 Valentine Tour of Homes begins on Feb. 10 with a new addition, the ColorMix Forecast, scheduled for 5:30-8 p.m. at Stock & Trade Design Co. Presented by Sherwin Williams, the event features a Continued Education Credit presentation followed by a panel discussion among industry leaders who will discuss trends for interiors and exteriors. Interior designers, architects, Realtors, artists and anyone who loves home design are all encouraged to attend.
All attendees will be given a complimentary Tour of Homes ticket. Tickets are $50 and include a delicious cocktail buffet, wine, beer and a specialty cocktail. Guests are encouraged to explore the new, four-story Stock & Trade Design Co. building to learn more about design. Michael Carey, president of Stock & Trade Design Co., will be announcing a newly launched program for designers.
"Walton County has seen myriad artistic and economical changes to real estate over the past decade," said Allie Anderson, events director of the Cultural Arts Alliance of Walton County. "Designers, builders, architects, Realtors and artists are the movers and shakers in the current coastal climate. The Sherwin Williams ColorMix Forecast 2023 presentation celebrates the future of contemporary design while educating those in the industry who are enthusiastic about color and design trends we will see in years to come."
Following the Friday ColorMix Forecast event is the two day, self-guided Tour of Homes, slated for 10 a.m.-4 p.m. on Saturday, Feb. 11, and noon-4 p.m. on Sunday, Feb. 12. Each ticket is valid for the entire weekend and includes one entry per home. Home locations, directions and additional details will be provided via email to all ticket buyers.
Anderson said she looks forward to introducing people to the remarkable homes in the tour, including the historically significant Grayton House, which has been renovated using repurposed materials as part of the design.
Tour tickets are $40 in advance of Feb. 5 and increase in price to $50 thereafter. All proceeds benefit the Cultural Arts Alliance's Art For All program, which provides funding to Walton County schools, teachers, students, artists and arts organizations to further arts education throughout the area.
The 2023 event is presented by Visit South Walton with additional support from the Florida Division of Arts and Culture, Merrill Lynch, the Morning Star Foundation and Emerald Coast Magazine.
"I hope attendees will enjoy a beautiful day exploring the real estate in the area," Anderson said. "The tour is a great excuse to breathe in the fresh air and discover unique architectural designs while gaining a new appreciation for the area."
To purchase tickets visit: CulturalArtsAlliance.com/upcoming-events
---