By Land and by Sea
The Cultural Arts Alliance of Walton County presents 2023 underwater art installations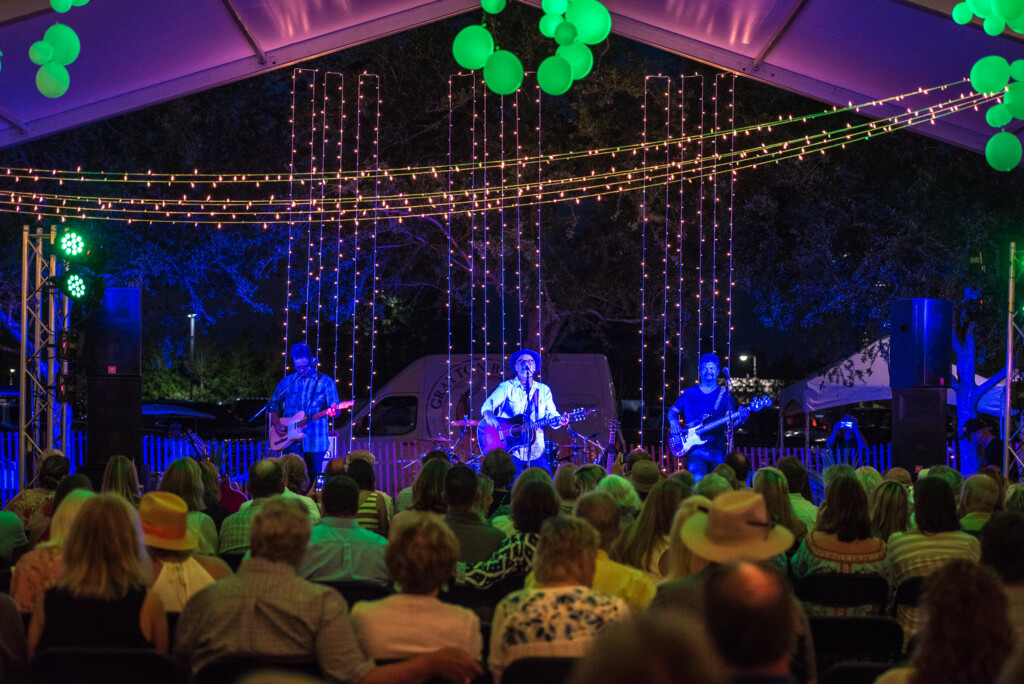 The Cultural Arts Alliance of Walton County will bring together art and water, two things that Emerald Coast residents are passionate about, at the fifth annual "Under The Sea" Underwater Museum of Art Gala.
On Thursday, May 11, from 6-9 p.m. at Grand Boulevard's Town Center, attendees will dive into a night of fundraising while celebrating the kick-off of Art Month Walton County and the unveiling of two of the Underwater Museum of Art's latest additions.
The Underwater Museum of Art is the first permanent underwater sculpture garden in the United States and is located in the Gulf of Mexico a little less than a mile off the Walton County shoreline. Sculptures lie in 58 feet of water. The museum is a project of the CAA's Art in Public Spaces program created in partnership with the South Walton Artificial Reef Association.
"Not only are the art structures stunning to view underwater, but they have made a huge impact on the marine ecosystem," said Allie Anderson, events director for the Cultural Arts Alliance of Walton County. "The museum is fortunate to have a village of talented people in our community behind it, between the artists, logistical team specializing in deployment, the county, our staff and volunteers – it's truly incredible what we all have done to make it happen."
Commissioned sculptures are added to the garden each year. The sculptures not only attract art lovers, but also morph into a living reef, providing habitat for marine life.
The 2023 sculptures are: "Cetacean Remains" by Pat Mclain, "Madam Nature" by Andrew Luy, "One Tree" by Ann Moeller Steverson, "Opus" by Allison Wickey, "Quantum Reef" by Chris Chubb, "Space Nest" by Frank Henderson and "Welcome Home" by Zachary Long.
"We have beautiful new sculptures by two artists, Allison Wickey and Zachary Long, that will be on site for viewing at Under the Sea," Anderson said. "Each sculpture weighs over 1,800 pounds, is about six feet high and will be placed in the Underwater Museum of Art this year. This is your chance to see these sculptures on land before they are immersed offshore."
Those attending the gala will be treated to art, live music, great food and unique cocktails. An opening act, Stormfolk, will give way to The Cleverys, who provide a blend of comedy and music. The Cleverlys have performed at some of the nation's largest festivals including Stagecoach, Telluride and the CMA Music Fest.
Some of the area's favorite chefs will be preparing food for the evening. Cocktails will be available throughout the event at cash bars.
Event proceeds will be used for next year's Underwater Art Museum installation. Tickets are on sale at CulturalArtsAlliance.com/upcoming-events for $60. Day-of-the-event tickets, if available, will sell for $75.
---
We are giving away two tickets to this year's Under the Sea fundraiser as well as a one-night stay at the Hilton Sandestin Beach Golf Resort and Spa! Enter to win here.
---