UWF Embraces A New Dimension
The vast possibilities presented by additive manufacturing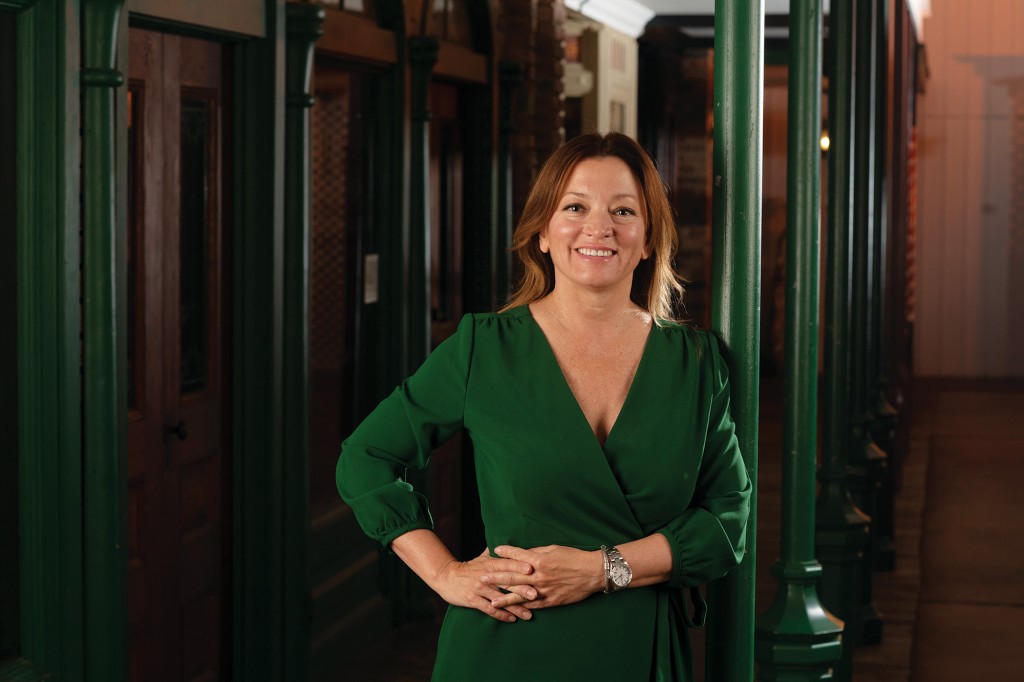 For sea turtles of a modest size, they were such a drag.
Satellite tags, the same ones used for large marine mammals, including dolphins and whales, were enough to reduce the hydrodynamics of sea turtles, making it more difficult for them to swim.
And, from the standpoint of researchers, the tags presented additional problems.
The tags, about the size of a deck of cards, have a limited battery life and stay attached to a turtle for only about three months. They are affixed to the shells of juvenile turtles, but as the animals grow, the tags fall off.
Two University of West Florida faculty members, marine biologist Dr. Susan Piacenza and her husband, Dr. Joseph Piacenza, a mechanical engineer, selected students Alexia Kenney and Niklolai Shields to design a better tag.
Their quest led the students to the Sea3D Additive Manufacturing Laboratory, which has been made part of the Hass Center at UWF.
Taking advantage of the scanning capacity available at the lab, Kenney and Shields created a durable, three-dimensional model of a turtle to be used in fluid dynamics studies and in an effort to find ways to use a turtle's movements to extend battery life.
Dr. Nicole Gislason, at this writing the interim assistant director of the Haas Center with oversight responsibilities for the Sea3D lab, cited the sea turtle research as an example of the public service work it has been engaged in.
Too, the lab has manufactured a replica of an anchor from one of the vessels that a Spanish explorer, Adm. Don Tristan de Luna, left behind after arriving in Escambia Bay in 1559.
The original artifact, measuring 10 feet in length, is on display at the T.T. Wentworth Jr. Museum in the Historic Pensacola Village complex, while the knockoff, made of polylactic acid (cheap plastic) is housed on campus and is readily available for study by archaeology students.
In 2017, the Florida Legislature funded a UWF request for seed money to establish the lab.
That one-time $351,000 appropriation was used to buy equipment and training computers and to upgrade the Museum of Commerce in downtown Pensacola, where the lab is housed.
The lab's setting, then, makes for an odd juxtaposition. The Museum of Commerce is given to displays that depict Pensacola businesses as they existed 100 years ago.
And therein their midst is a lab dedicated to studying and employing the world's latest manufacturing technologies while serving as a community resource.
"I thought the museum might be a temporary home for the lab, but as soon as we moved in and got set up, I recognized the value of having a storefront for our research in downtown Pensacola," Gislason said.
"We have a lot of tourists visiting the area, many of whom come from science backgrounds, who have an interest in Pensacola's rich history. When they walk into the Museum of Commerce and find a research space related to additive manufacturing, it piques their curiosity. It adds another layer to the experience."
Entrepreneurs involved in product development are finding the lab, too. They reimburse the lab for time and materials — the costs are modest, Gislason said — while students and faculty pay for materials, only.
Sea3D's openness to visitors — Sea stands for science, engineering and art — is unique among labs at UWF.
"Oftentimes, we have to close off labs on campus for safety reasons, and it is not often essential that a community member come in and utilize a lab," Gislason said. "Sea3D is different."
On Tuesdays, Sea3D hosts Open Build Night, which gives the general public an opportunity to learn about the hardware and software used in additive manufacturing.
The lab has one full-time employee, manager Murilo Basso, who was UWF's top mechanical engineering graduate of 2018. He supervises several "innovation ambassadors" who assist visitors. Among the ambassadors are artists, engineers and MBA students.
"We want to put manufacturing on display, not only our own research, but manufacturing in general because it is an area of opportunity and, in my role as the leader of the Haas Center, I want to see that we have a diverse economy and that manufacturing continues to be a part of it," Gislason said.
"We want to demonstrate that manufacturing is no longer dirty. It's not smokestacks. It's very high tech, and it is something that appeals to both men and women and to kids of all ages."
Gislason said that throughout her 25 years at the Hass Center, her chief passion has been finding ways to accelerate business growth and enhance the region's competitiveness.
"And I'm guilty of being partial to manufacturing," she said.
It's clear that she is cozying up to 3D printing.
"It requires not only a hard skill set, but artistic talent and creativity," Gislason said.
"Ultimately, on a practical level, it abbreviates the supply chain in many instances. We had a maritime company visit us recently, and you can imagine what an advantage it would be to have shipboard 3D printers that could be used to replace parts as needed."
Gislason said she believes that 3D printers will soon be a commonplace household item.
Already, some models are available at big box stores.
"These are not Easy-Bake ovens," Gislason said. She advises people ready to invest in a printer to pay up and get one with a print bed that can be heated.
Gislason, herself, has met with some modest success as a beginning 3D printer, albeit one who completed a course in additive manufacturing at the Massachusetts Institute of Technology (MIT) last summer.
Her first design was a snowman with sunglasses.
It won Sea3D's Christmas tree ornament contest.