Tyler J. Huston, 27, Tallahassee
Financial Advisor/College Unit Director, Northwestern Mutual Financial Network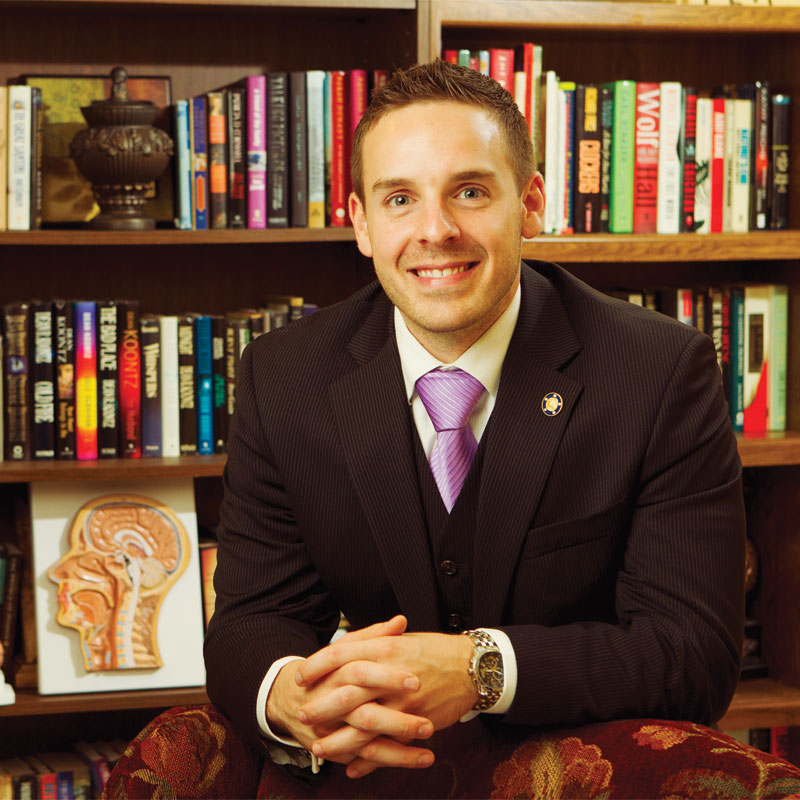 Business Philosophy Help others achieve their true desires.
Definition of Success I steal my definition of success from Albert Gray: "The common denominator of success — the secret of success of every man who has ever been successful — lies in the fact that he formed the habit of doing things that failures don't like to do." (1940)
Hardest Lesson Learned I learned that life is short indirectly. Having just turned 27 this February, I realized that I am older than my father when he fell into his 20-year coma, leaving my brother and me with my mom. I aim to make the most of each day because who knows when it'll come crashing down.
Role Model/Mentor One role model I've learned to appreciate is my mom. As I continue to become wiser, I've become more empathetic to her circumstances and what she went through to do the right thing for me and my brother, despite the hand she was dealt. I've too many mentors to list all who helped me achieve my true potential. I'll be forever grateful to all of them.
What advice would you give your 16-year-old self? Stop taking things so seriously, yet still continue to work hard toward your goals.
Inspiration From my advocates who keep me dreaming bigger for myself, even if I'm down in the dumps, and reading about people who've persevered.
Northwest Florida Business Growth Continue the focus to build up the young professional demographic by making it a place we want to live. Business will inevitably come when we keep the talent here.
Fun Play the drums and listen to music. Volunteer a lot. One of the best events of my life was running the Rotary Youth Leadership Awards for my Rotary District in 2010 and 2011.
Reading "Lone Survivor" by Marcus Lattrell. His story of serving as a Navy SEAL in Afghanistan. Powerful stuff. Financial books — learn more always. Discover Magazine — I'm a space and science junky.