The Real Estate Comeback
As consumer confidence improves, the real estate market is reinvigorated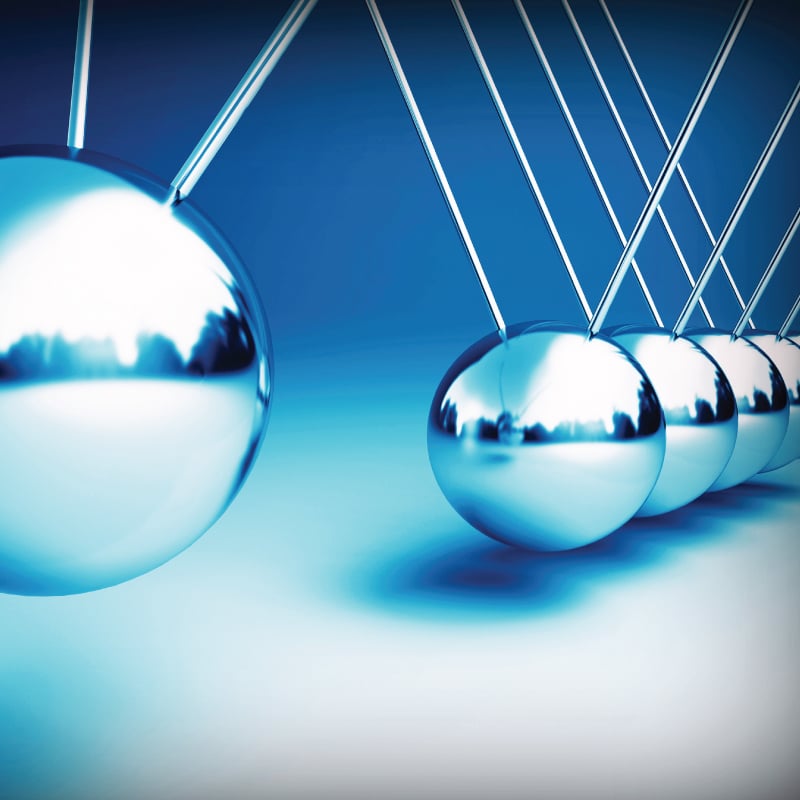 The real estate pendulum is finally back on an upswing.
Home prices, which drive much of the economy, rose more in 2012 than at any time since the housing bubble burst, surging to their highest point in six years. It's a spike that was unthinkable just two years ago.
Economists who study home prices across 20 American cities say they have risen 5.5 percent, the biggest increase in six years, according to S&P/Case-Shiller Home Price Indices. Commercial real estate is also doing well, especially in Northwest Florida, with new retail stores and restaurants sprouting up in Panama City Beach, Tallahassee and Destin. And rental properties are being built in college towns and resort areas, all signaling a return in consumer confidence that has been lagging for the last five years.
"The sizzle is back," Summer Greene, 2012 president of Florida Realtors, said in late December. "With home sales strongly trending up and the supply of homes for sale drying up, the market is hot. And we expect these trends to continue into 2013 with the jobs market improving, low mortgage rates continuing and consumer confidence getting stronger."
John Paul Somers, a Realtor based in Destin and 30-A, says business is booming as customers with cash are aggressively moving to buy up quality properties. Photo by Scott Holstein
Primary Residential Real Estate
Florida's housing market wrapped up 2012 with more closed sales, higher pending sales, higher median prices and a reduced inventory of homes for sale compared to the year before, according to the latest housing data released by Florida Realtors.
Although The St. Joe Co. had a net loss of $8.6 million, or 9 cents a share, during the fourth quarter of 2012, North Florida's massive landowner actually bounced back in 2012 with a $6 million net profit for the entire year. While that totaled only 7 cents a share, it was a substantial improvement over 2011, when the company had a net loss of $330.3 million, or $3.58 per share. What brought the change in 2012? Increased home and timber sales.
"Our residential development business, in particular, experienced improving trends in sales volume and pricing, and that momentum appears to be carrying forward into 2013," explained Park Brady, St. Joe's CEO. "Although the economic recovery is still slow, we are optimistic about future growth in our businesses."
More good news: Mortgage rates remain low, with Freddie Mac reporting that a 30-year, fixed-rate mortgage averaged 3.66 percent for 2012, down from the previous year's average of 4.45 percent.
What does this mean for homebuyers? More house for their money. People can now afford larger homes with more amenities than they could in 2006, at the height of the real-estate bubble.
Tallahassee
Things are looking up from a few years ago, according to Debbie Kirkland of Armor Realty, 2012 president of the Tallahassee Board of Realtors. "2009 and 2010 were probably some of the worst years we've ever experienced — (for) Realtors and our community in general. It's still a bit of a buyer's market, but average sales prices are going up every quarter."
According to figures from the Tallahassee Board of Realtors, there were 2,208 sales of single-family homes the first 11 months of 2012, up 9.3 percent over the same period in 2011. The number of days a home was listed dropped from 101 to 87, a decrease of 13.9 percent, with the single-family home median price listed at $162,500.
Tallahassee didn't take as much of a hit as other areas of the state, said Donald Pickett, a Realtor with Coldwell Banker/Hartung and Noblin Inc. and owner of TRENDS, Tallahassee Real Estate N Data Services. But the Capital City's real estate market still suffered.
"Real estate is very localized," said Pickett. "Prices aren't up that much in Tallahassee, but they are up somewhat. They have generally stabilized, and sales are up."
The bulldozers are ready to roll on property owned by The St. Joe Company, located across the street from the ever expanding Pier Park in Panama City Beach. Photo by Scott Holstein
Bay County
As the market improves and the inventory of distressed properties shrinks, the median price should begin to inch upward, real estate experts say. In Bay County, homebuyers are getting while the getting's good, gobbling up real estate in Lynn Haven, Panama City and Panama City Beach.
Erica Price, Realtor with Keller Williams Success Realty, sees confident homebuyers moving in droves into Bay County. "Since 2011, prices have begun to climb. Banks are starting to loan money, loosening up on their restrictions. Interest rates have gone down considerably," she said, citing a recent contract for $190,000 with an interest rate of 3.1 percent for 30 years. "Roughly 70 percent of my buyer base is moving in from out of town," she said. "Most are military transfers and retirees. Two couples, both snowbirds who rented for years, are now wanting to buy."
Some homebuyers want to spread out, looking for a house with more acreage or vacant lots. "One week I had three people call looking for vacant residential lots just for the property," Price said. "One wanted to use the land for gardening." She is seeing multiple bidders on the property and says buyers previously skeptical of the market are starting to feel the relief of the comeback and are more relaxed about buying property. "People were skeptical and it was difficult for them to make a decision. This year people are looking for investment opportunities, looking for foreclosures, starting to flip again."
Okaloosa and Walton counties
In 2012, median prices rose and inventory shrank across Okaloosa and Walton counties, according to the Emerald Coast Association of Realtors. "A six-month inventory is considered a healthy market. In Okaloosa County, at the end of 2012, the single-family home inventory level was at 6.6 months," said Anne Rendle, CEO of the association. "Condos and townhomes continue to have higher inventories than do single-family homes, however, these are decreasing as well. In Walton County, the inventory of townhomes and condos decreased by 27.2 percent in 2012 over 2011, to a 9.7 month supply. As supply goes down, prices will inevitably begin to come back up."
Rendle sees the Emerald Coast housing market coming back to life. "While the prices aren't where they were in 2004 and 2005, they probably won't be for some time," she said. "Short sales and foreclosures are still a fact of life and will be for a while to come. For those sellers who aren't in a short sale or foreclosure situation, this is becoming a good time to sell."
Realtors in the Emerald Coast area are reporting that some listings are receiving multiple offers, and buyers have returned to the purchase market in significant numbers. "We are in the midst of a recovering real estate market," said Rendle. "While there may still be a few bumps along the way, I believe we will continue to see median prices slowly increase, inventories decrease and more homes sold across the Emerald Coast."
Residential Rentals
Tallahassee
Construction of apartment complexes, particularly on and around the Gaines Street Corridor, is a major factor in the rebounding Tallahassee building industry. "Student housing construction dominates, with people from Atlanta and Birmingham buying land around Florida State University, Florida A&M University and Tallahassee Community College and focusing on putting a lot of money in student housing," said Daniel Wagnon, principal and broker with Structure Commercial Real Estate
An estimated $130 million in multifamily-unit construction is under way, much of it targeting students attending the three schools.
Anyone who has driven down Pensacola Street from the Civic Center to the stadium in the past few months, or along parallel St. Augustine Street heading back toward downtown, has seen the landscape change. The single-family homes and duplexes that once populated the area have been replaced by three-story apartment buildings that offer all the modern amenities minutes from the heart of campus.
Three high-end apartment complexes are under construction in close proximity to FSU and FAMU and all are scheduled to open this fall. CollegeTown, a project of the Seminole Boosters at the corner of Woodward Avenue and Madison Street, is a combination of residential, retail and restaurants/nightclubs.
At the corner of Copeland and St. Augustine streets, 601 Copeland will offer student housing with the latest amenities and a variety of floor plans. The Luxe on West Call will have retail on the ground floor and one-, two-, three- and four-bedroom units on the second through sixth floors.
City Commissioner Gil Ziffer said the boom in multi-family construction is good for Tallahassee, as well as for the students. "This is going to get them out of their cars and off our roads," he said. "They're within walking distance to campus, whether they go to Florida State or Florida A&M."
But Ziffer also acknowledged that some of the new complexes, with retail and restaurants on the ground floor and modern amenities in the apartment units above, aren't for students; they're for singles, young married couples, graduates who want the vibrancy and the connectivity of the college atmosphere.
"Our generation graduated from college and moved where the job was," he said. "This generation figures out where it wants to live, then finds a job there. Things have changed."
Panama City Beach
Rental property occupancies in Panama City Beach and Destin are at pre-recession levels. Tourism was up 12.33 percent for fiscal year 2012, according to the Panama City Beach Convention and Visitors Bureau. Small businesses are witnessing sales at record levels, and it is apparent that an economic recovery is well under way.
Fort Walton Beach
The rental market is doing especially well in military heavy Fort Walton Beach, as Eglin Air Force Base adds thousands of jobs from base closures elsewhere, according to Larry Hall, property manager for Lorraine Rainewhite Realty. "The influx of military families has resulted in a 95-percent occupancy in our managed properties."
Commercial Construction
Tallahassee
The long-awaited CollegeTown project next to Florida State University will have plenty of restaurants and bars open in time for the first home football game this fall. And right next door, a 14,000-square-foot Urban Outfitters. For meals and after-hours, look for Madison Social, a "gastropub" with quality food and craft beers; Samba Cantina, a Southwest concept restaurant/bar; Recess, a rooftop pool and bar developed by Hunter & Harp; and Brooklyn Water Bagel. According to Ed Murray, president of NAI TALCOR, there are only two spaces left to lease.
Close to Midtown, Whole Foods has a projected Oct. 15 opening date for its 36,000-square-foot store in Miracle Plaza off Thomasville Road. Also signing contracts, according to Murray, are Island Wings, Zoe's Kitchen, Barbaritos, Millenium Day Spa, Fab'rik (women's fashion) and Alumni Hall (collegiate apparel).
After closing just over a year ago, Peterbrooke Chocolatier is reviving its brick-and-mortar presence in Tallahassee with a new storefront in The Verandas at 1355 Market St., next door to Tasty Pastry Bakery and a store in the Miracle Plaza next to Whole Foods.
With low interest rates and lingering foreclosures, there's hot competition to buy resort-area properties as an investment or second home, says Chris Kent, a real estate broker based in Santa Rosa Beach. Photo by Scott Holstein
Despite a depressed office market, the recently finished Summit East Office Technology Park has done well, said Chip Hartung, president, broker and owner of Coldwell Banker Hartung and Noblin Inc. Realtors. At the crossing of Highway 90 East and Interstate 10, expanded regional offices for First American Title, Auto Owners Insurance and Megas are coming new additions to the office park.
In Spring 2014, a vacant lot at the intersection of Tennessee and Monroe Streets will be home to a 20,000-square-foot mixed-use, split-level building. Hunter & Harp Holdings early this year began construction on the downtown four-story Gateway development. Anchor tenant Walgreen's will occupy the first level, with drive-through accessibility from Tennessee Street. The Monroe Street level will include leasable tenant space, along with a parking garage. Additional leasing space, ideal for retail or business offices, will occupy the upper floors. The project promises to be a pedestrian-friendly, metropolitan addition to Tallahassee's downtown.
Said Wagnon, whose Structure Commercial Real Estate has clients throughout the Southeast, "The (real estate) market is based on job growth and industries. Industries are getting better balanced and getting better profit margins. Real estate is one of those mechanisms to do that. We're seeing companies consolidate multiple offices into one regional office without affecting their employees and client base. The tele-working model, in which sales reps share hotel offices or modular offices since they're only in there a few hours a week, is something industries are doing a lot now."
Wagnon said that initiatives of Gov. Rick Scott have focused on duplicating what efficiencies work in the private sector, resulting in reduced rental rates in Tallahassee as buildings are vacated by the government. "As a result of the vacancies, Tallahassee is starting to take a look at how to bring in private industry and have job growth in the medical industry. Hopefully we'll see new construction and make the real estate industry stronger."
Pensacola/Fort Walton Beach
Fort Walton Beach, with its military and defense contractors, remains a healthy market in terms of office retail. "And the Pensacola office market is very healthy. Existing offices have been absorbed and turned into a landlord-friendly market there," Wagnon said. "With the latest market price correction, you see investors are starting to venture over to the tertiary (suburban) markets like Pensacola and Tallahassee and buying office assets. Rental rates are increasing. Businesses are able to downsize from 10,000 to 5,000 square feet of space, pay more per square feet and still not have to close the office."
Port St. Joe
Nearby, one of St. Joe's key initiatives for 2013 is the Port at Port St Joe. "Our Port boasts the shortest distance to the Panama Canal of any port in the United States," said Brady. "That fact coupled with the long-term growth prospects for the Southeast, will be, we believe, the basis for building a vibrant port within the next few years."
Destin
New construction is also booming in Destin, with the addition of retail space at the popular outdoor mall Destin Commons. Robert Perry, general manager for four years, says the mall has changed its tactic after the drastic hit the Destin economy took in the late 2000s, approaching national and regional tenants to move in. "The boom that happened in early 2008 allowed the mom and pops to thrive at first, but unfortunately they couldn't survive the downturn," he said. "Now we are going after national and regional tenants." The mall occupancy is at 100 percent, and is adding 100,000 square feet of retail space, expecting a May 2014 opening. "We'll have 20 to 25 new tenants, including stores and restaurants. We've already got letters of commitment for over 60 percent of that new square footage."
Panama City Beach
In Panama City Beach, construction crews and cranes signal a sign of life after the economic downturn. Mammoth mall Pier Park is a primary market catalyst, providing thousands of jobs and drawing tourists in unprecedented numbers. New construction for Pier Park North, with 400,000-square-feet of retail space to include major chain stores and restaurants, will essentially make it the central hub of Panama City Beach.
In addition, a new Walmart, along with a just opened 38,000-square-foot Harley Davidson store on U.S. Highway 98, indicates Panama City Beach's commercial real estate market is strong.
With a retail sector of almost 4.3 million square feet, and a multi-tenant retail segment of almost 2.5 million square feet that is now experiencing improving occupancies, Panama City Beach's retail market conditions are beginning to ripen to a point that will soon support rental rate appreciation, according to JPB Commercial. The multi-tenant segment has tightened from 11-percent vacancy in 2009 down to 7.9 percent, as of second quarter 2012, and while rents have declined in the past few years and remain very attractive for tenants, now is the time to lock in long-term leases, prior to expected rent appreciation, advises the real estate firm.
Northwest Florida Beaches International Airport is driving industry growth and job growth, according to Wagnon. "It's great for Panama City Beach because of the over production of condos," he said. "In Panama City, the medical community is still driving office growth, as is the financial sector. You can buy something for 40 cents on the dollar, invest in it and remain at or below market rates. Usually it's a user who buys 10,000 square feet, uses 5,000 and rents out the other 5,000."
Rural Areas
Robby Roberts, second-generation real estate broker for Prudential Jim Roberts Realty, manages a diverse collection of real estate sales in Washington, Holmes, Jackson and Calhoun counties, including farmland, timber tracks, commercial and residential. Roberts estimates a drop in price of around 34 percent from its highest point to where it is today. "Prices are stabilizing, and it's a great time to buy because interest rates are 3 percent or less. People can afford a lot more house," he said. "In the same breath, we also have distressed properties. We still have some corrections to make; it is a slow process."
In agricultural regions, there's now a big demand for row crop farmland for peanuts, cotton and corn, particularly irrigated land. The second largest source of income for the area after government jobs, farming produces $469 million annually and provides 4,367 full and part time jobs, second behind government income, according to Jackson County Extension Director and Livestock and Forages Agent Doug Mayo, who reports for the University of Florida Institute of Food and Agricultural Sciences (IFAS) extension.
Second Homes
(Okaloosa, Walton and Franklin counties)
As consumer confidence gets a boost, many homebuyers are taking advantage of the low interest rates and lingering foreclosures to buy second homes, either as an investment or for personal use.
Chris Kent, a Santa Rosa Beach-based real estate broker and counselor, has contributed to the envisioning, planning, development and marketing of more than 100 destination resorts, neighborhoods, new towns and villages in the United States, Great Britain, South America, South Africa and Germany. The Town of Seaside, founded in 1981 as the world's first New Urbanism community, brought Kent on to help conceive a plan to sell the new community sprouting up along Scenic Highway 30A.
The first lot sold in 1982 was for around $15,000. Rapidly, the value of the home sites rose, selling for $40,000. With few remaining lots today, one Gulf-front site is listed at $2.9 million.
Though Seaside now is one of the most famous beach towns in the world, the character of Seaside remains, as does the real estate sales strategy. Kent's counseling work with real estate developments is based on anticipating the rise and fall of the market, and he says things are looking up in the near future for high-quality projects.
"We do multi-dimensional feasibility assessments, where we're truly figuring out the shape and character of each property," he said. "For the last few years it has been for assembling meaningful properties. Part of that assessment means asking what one could do with it.
"We're seeing stabilization and competition for properties, which means the market is beginning to bottom out," he said. "We'll get down to some level where people are comfortable with it and see the cycle go back up. It's done it for the last 30 years, since I've been in the real estate business, and it will continue for the next 30 years."
Based on Kent's research, resort markets react more quickly than the typical permanent residence area. "When the resort market slows down, we tend to slow more quickly," he said. "And in a rising market, we rise more quickly."
Kent noted that the resort real estate buyers make decisions based on a more emotional level than primary homebuyers. "If you have to buy a home in order to get your kids into a good school, that's a certain level of emotional investment," he said. "If it's purely for fun, it requires a higher level of emotion because you don't have to buy it."
John Paul Somers, a Realtor based in Destin and Scenic 30-A, says he's busier than ever and can barely keep up with the listings because business is so good.
"The general state of real estate in Northwest Florida is recovering strongly, as the market's breadth is diverse and of profound, positive sentiment," said Somers, who has specialized in luxury residential and commercial properties for the past 26 years. "The fundamentals are leading to impressive sales traction."
Somers added that people are excited about real estate again. "The psychology of the market is like that in 2004," he said. "There is a lot of enthusiasm and anticipation of a great time to invest in this area's fabulous lifestyle. From 2003 to 2005, acquisition was based on flipping property for short-term gain."
Conversely, there is a solid foundation being formed now, fueled by a significant volume of cash buyers. "For buyers who have had cash parked on the sidelines, they have been patiently awaiting this opportunity, as they seem to be in an aggressive posture to move rapidly to contract and closing," he said. "It's not uncommon to see multiple offers on good-quality properties in Destin and 30-A."
While Northwest Florida doesn't currently have as many foreign buyers as South Florida, Somers sees the new Northwest Florida Beaches International Airport playing a key role with an influx of international buyers. "It will be a big engine for the area eventually," he said. "We're seeing a considerable amount of people who are from South Florida and the West coast who fall in love with the Gulf Coast and now want to reinvest in what they deem to be a more value-oriented investment."
Richard Eimers, broker and managing partner at Eimers Realty in Destin and 30A, has seen residential inventory dwindle from 4,400 active listings in 2008 to 1,600 in January of 2013. And his buyers are somewhat surprised at the recent spike in prices. "People are coming in thinking they can buy at 2009 or 2010 prices, but they're shocked to see 2013 prices, which are up," he said. Still, they are gobbling up homes and condominiums, causing multiple bids on properties. Barely able to keep up with demand, he recently hired three new real estate brokers. "We're at the beginning of the season, and we're already seeing an increased level of activity," he said. "Most of the buyers are cash buyers."
St. George Island
Inventory is dwindling all over Northwest Florida. And while prices are up along 30-A, St. George Island, a quieter section of North Florida in Franklin County, hasn't seen that same increase. "Prices are not going up yet," said Marilyn Bean, broker associate with Century 21 Collins Realty. "But our supply is down and demand is high. So at some point we should see prices going up. Even though we've hit bottom and interest rates are low, it's still going to be a while before we see an increase."
With a market of mostly end-users (retirees or second homeowners who will rent out their homes), St. George Island realtors expect to see a steady increase in values, which will be healthier for everyone. "It's those who see the investment potential who are keeping us busy," Bean said.
Plenty of affordable land is available in Northwest Florida's rural counties, where buyers are looking for farm land to plant profitable row crops like peanuts, cotton and corn. Photo by Scott Holstein
Jason Naumann of Naumann Real Estate Group, based in Tallahassee, expressed a great sense of encouragement about the direction of real estate in the Forgotten Coast, noting that many people who could not have purchased a second home during the housing boom are now able to, thanks to the continued modest prices and interest rates.
"People are jumping off the fence and making purchases they've contemplated for years," he noted. "If you look from St. George all the way to the Emerald Coast, it's been trending upward for a year."
Naumann added that higher interest rates and down payments for raw land and second homes can further deter already-skeptical buyers. But he also pointed out that construction loans, which offer primary home financing rates to build a second home on raw land, can allow buyers to design their own home, and get it for the same price they would pay for another — perhaps not as custom tailored — house.
"There are opportunities to buy properties at such reduced prices that it's really worth considering," Naumann concluded.
The St. Joe Co. is targeting the retirees also. "We're excited about our key initiatives in 2013," CEO Brady said. "We believe that the retiree demographic presents us with a unique opportunity given our development expertise and the fact that we own a substantial amount of contiguous land located in a desirable part of the country. To that end, we've been working with the best active adult community planners and consultants in the country and collaborating with national builders to bring that concept to reality."