The 30A Company has announced new CEO
30A taps industry veteran Gary John as new ceo & partner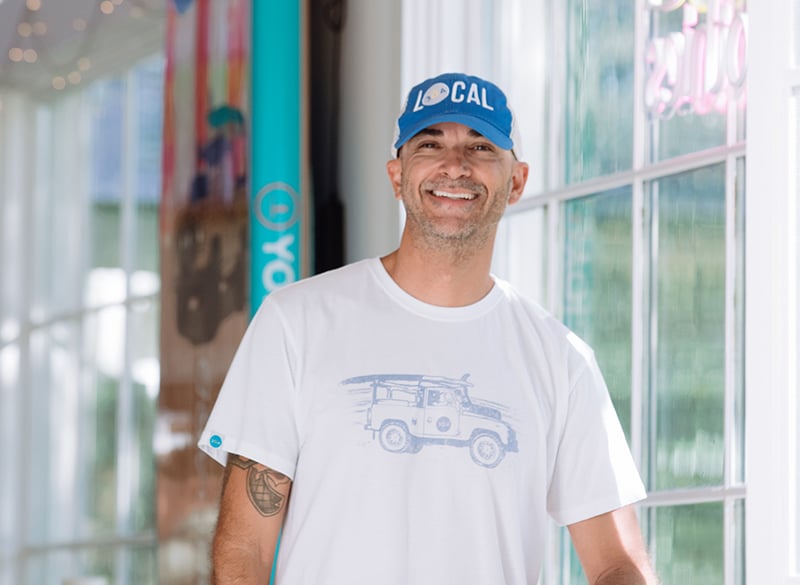 "It's hard to believe, but I've been in the driver's seat for nearly 17 years," said Mike Ragsdale, Founder of The 30A Company. "I've taken the brand as far as I'm personally capable, and I couldn't be more excited to now work under Gary's new leadership."
Ragsdale will now serve as 30A's Chief Creative Officer.
Gary John is a seasoned executive who moved his family to South Walton several years ago.
"I've been searching for the best way to get deeply involved with our local community, and I can't think of a better way than helping take the 30A brand to the next level," said Gary. "We love our home, and I'm very honored to be able to help grow and elevate the 30A® and Beach Happy® brands."
Prior to becoming 30A's new CEO and Partner, Gary founded Good Influence Group, a venture development company that develops new products, brands, and business ventures with top social media influencers, best-selling music artists, and household names in professional sports.
Gary's extensive expertise in product development, brand awareness, revenue growth, audience growth, mass market reach, and omni-channel initiatives is an ideal fit for 30A's next chapter.
"I will always cherish and respect the history of the 30A brand and our beautiful community," said Gary. "We will continue to grow the 30A brand and business in the community, and work to bring the 30A brand experience to other markets and opportunities as well. It's such an iconic brand that started with a sticker. There's so much more to it now."
Gary said part of the company's mission is to share happy stories from the beach, in the hope that the company can inspire others to live the life they've imagined. "30A is a lifestyle – it's that happy place we all dream of when we need to unwind, unplug, and celebrate life," he said. "We want you to have access to this even when you're not on 30A. Mike and his team have created an extraordinary brand and business foundation. Now the fun really begins."