Tallahassee Memorial Healthcare is Fulfilling World-Class Aspirations
Editor Steve Bornhoft sits down with CEO and president of TMH, Mark O'Bryant.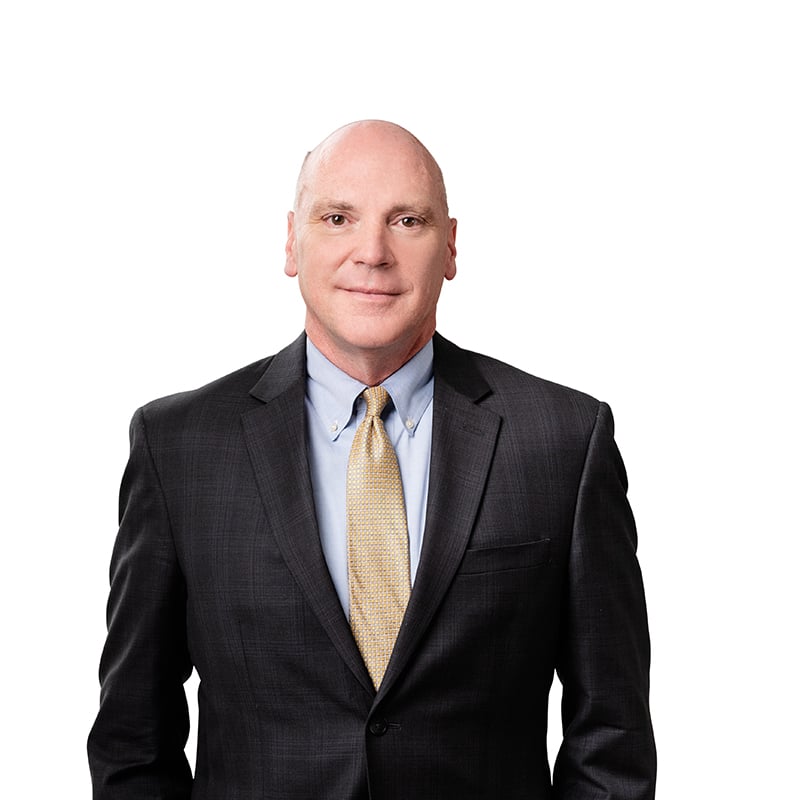 For Mark O'Bryant, the president and CEO of Tallahassee Memorial HealthCare, these are "pinch yourself" times. The hospital is about to achieve a vision and live a dream.
With the addition of the M.T. Mustian Center, scheduled to receive its first patients in May, TMH will become one of but a few quaternary-level hospitals in the region and can expect to attract patients from throughout the Southeast, given the highly specialized care that it will provide. Recently, O'Bryant and 850 editor Steve Bornhoft met in a Q&A session.
850: As you approach TMH on your way to work these days and see the Mustian Center, a $270 million project, nearing completion, what do you experience emotionally?
O'Bryant: That's an interesting question. No one has ever asked me how I feel emotionally about what is happening here at the hospital.
I am extremely, extremely excited. The Mustian Center is a transformative project.
850: How so?
O'Bryant: The Mustian Center will open a lot of doors for us in terms of what we are able to do. This is a state-of-the-art building. The operating rooms will be as nice and as advanced as any you will find in any major city. We are building the center, intending that it be a 50-year building. The most expensive spaces to build in a hospital are the ORs and the intensive care units. We wanted to build a facility that will accommodate not only growth, but also new technologies for a half-century. To do that, we engaged architects and subject-matter experts and we looked at Shands, UAB, Emory and other facilities around the South, gathering ideas. And we looked at emerging technologies to determine what will be going into our new ORs. The smallest OR in the Mustian Center will be larger than the biggest one we have currently. The largest will exceed 1,000 square feet.
850: Speak to ICUs.
O'Bryant: With our ICUs, we looked at flows, and we developed an internal corridor that will take activity away from the patient rooms and create a more quiet environment for our patients and their family members. That's a very unusual design that you are not going to find hardly anywhere else. We actually brought in patient and family advisors and advocates as part of the design process. They helped ensure that we were not just accommodating staff with our plans, but that we were making rooms family-friendly, as well. We are building 72 new ICU beds for our most critically ill patients, and that's a huge number.
850: How will the arrival of the Mustian Center affect TMH's reputation and its service area?
O'Bryant: As we grow and expand, our role is changing. We are becoming what is called a quaternary center. We have always been a high-end, safety net hospital, a tertiary provider, but quarternary is the highest level of care. The most obvious examples are the Cleveland Clinic, the Mayo clinics, Vanderbilt, Johns Hopkins. In Florida, Shands would be a quaternary center along with Tampa General and Jacksonville Memorial. The services that we will provide in that quarternary phase won't just bring us patients for a 50- or 80-mile radius of Tallahassee. Our circle of influence will now extend hundreds of miles into Georgia, Alabama and even Mississippi. We are recruiting new specialists, including a very highly trained functional neurosurgeon, who would address movement disorders including Parkinson's disease and employ procedures that reduce and eliminate tremors. We wouldn't stand a chance with him if it weren't for the Mustian Center.
850: After the Mustian Center comes online, how will the existing hospital be affected?
O'Bryant: As we move patients and services into the Mustian Center, we are going to be using the space that will be created at today's hospital to improve our endoscopy services, for example, and we will pick up a total of about 120 patient beds. As things stand, we are frequently at capacity. Most of the 120 beds will be ICU or intermediate level beds. Our belief is that, going forward, there won't be as great a need for primary and secondary level patients to be hospitalized. With new technologies, we will be able to monitor them remotely.
850: How will employment numbers be affected?
O'Bryant: Right now, we have about 5,200 colleagues employed at the hospital, and we are currently bringing on staff. We have already received a certificate of occupancy for the bottom floor of the new building, and that is for supply-chain functions. In total, we will probably add 150 new employees as we transition into the new center.
850: What will the Mustian Center do for staff recruiting efforts?
O'Bryant: The kind of doctors, surgeons, intensivists, nurses and specialists that we want to bring here want to work in a facility that enables them to do their jobs in the best ways possible. As we look at recruiting world-class doctors and the best staff and retaining those people, the new building will be an immense help. I remind my staff all the time that no one goes to see their hospital, they go to see their doctor, but to get the top doctors, we have to have the best facilities. The doctors drive the clinical process, and the nurses and the allied staff carry it out.
850: What adjectives would you like to occur first in the minds of people when they think about TMH?
O'Bryant: Quality. Patient-centered. That's something we work on all the time. World-class. Community resource. The way I look at it, we are a community asset. We are not part of a corporate chain. We are owned by our community. We want people to be proud of TMH. We have a high quality of life in Tallahassee, and a big part of that is quality of health and there is no entity in town that is a bigger factor in quality of health than TMH. We look not just at intervention outcomes, but at improving the overall health of the people we serve.
850: What is your outlook on Nigel Allen, your new TMH Foundation president and chief advancement officer?
O'Bryant: Nigel is a great guy. He has an excellent relationship across the community, understands the health care environment and is very knowledgeable about the world of philanthropy. He is a wonderful team member.
850: Talk to me about three TMH employees who operate out of the limelight, but who consistently make important, beyond-the-call-of-duty contributions to the hospital.
O'Bryant: We have so many colleagues who answer that description, but I can certainly give you three or I could give you 300. Matthew Jenije is our lead pharmacist who focuses most closely on our pediatric and intensive care services. I saw him making rounds earlier today. He will work whatever hours are necessary and do whatever it takes. He is not a pharmacist who sits in an office. He works closely with our nurses and doctors to make sure that everything is exactly right, especially with our children. Because they come in different sizes, you can't simply give them a standard dose. He doesn't just work, he always wants to figure out how he can help people in ways that go beyond work. He's our top fundraiser in the March for Babies every year. Another great person, Vickie Woodell. When you think of a hospital, you tend to think of doctors and nurses. Vickie is an assistant group practice administrator. She works with the United Way, and right now she is very involved in storm relief. If there is ever a program in our community that we're involved with, I promise you that Vickie will be the first person in line to volunteer to help. And Dr. Carlos Campo. He's not a flashy physician. He's not someone who you would probably ever interview. Carlos is a pulmonologist and intensivist, and he will be here at every hour of the day to help people in intensive care, managing the details of their care. I could go on and on. We have people at all levels who see their lives as lives of service to others. To them, their jobs are not just a job.