Tallahassee Community-Wide Effort Focuses on Economic Development
Imagining the Future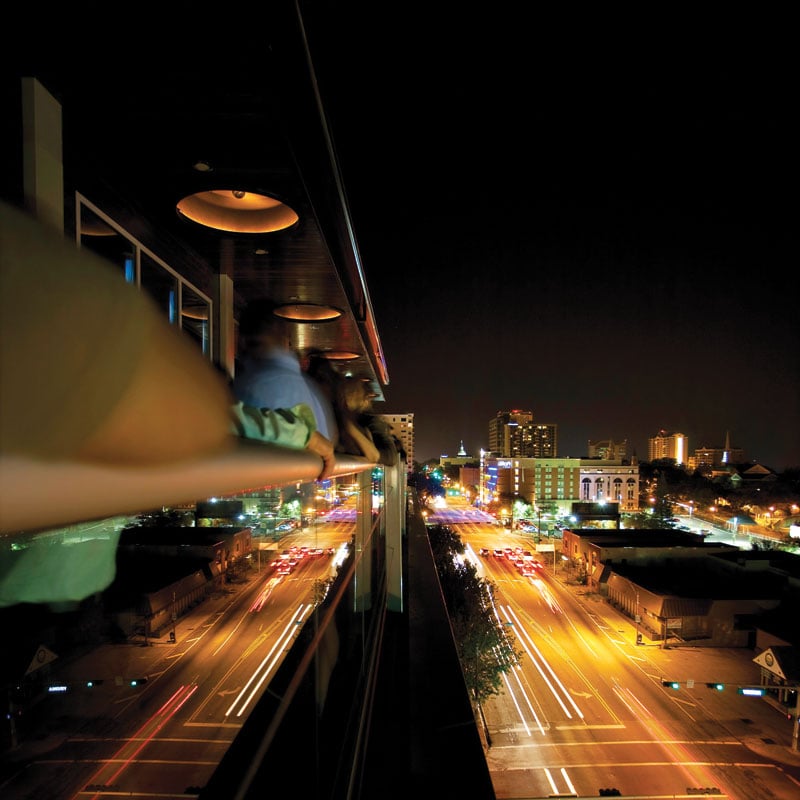 It's time to start a conversation that's long overdue.
That was the attitude of a small group of Tallahassee's business leaders when in early 2013 they began forming the nucleus of what would become Imagine Tallahassee — a cross-section of community interests that have joined together to develop a coherent and cohesive vision for the region's economic development.
"The big question is, where are we trying to go?" said Kim Rivers, who co-founded the group with business partner J.T. Burnett, and a driving force behind the effort. "There's been no concentrated effort to ask that question in a meaningful way."
Rivers confessed her confusion when she found out from city and county planners there was no single economic vision that had been embraced by the region's many major stakeholders, from health care to education to local government. There has been visioning, but it's been in silos — meaning there has been little cooperative effort to develop a comprehensive plan that all sectors of the community have embraced.
"Everyone has been operating in their own world," explained Kim Williams, a former chairman of the Economic Development Council of Tallahassee/Leon County and a member of the Imagine Tallahassee Committee. "It made perfect sense to put people at the table with common interests. We need to tear down the silos."
As the grassroots movement began to grow, Rivers said there were a variety of issues that needed to be addressed.
"What is economic development in our county? What can we realistically accomplish? And where do we get the biggest bang for the bucks?" she asked. "And we need to look at how we fit into Northwest Florida and how it compares to the rest of the country."
By late spring, Imagine Tallahassee had embarked on the most ambitious effort ever seen here to get input from the community and leading interest groups and then develop a consensus on how to shape Tallahassee's economic future. This month the group will present its results to the county's sales tax committee with a list of proposed economic development projects in hopes the committee, the city and county commissions and then Leon County voters will agree to spend a potential $113 million to help fund that future.
"Imagine Tallahassee is about an aspiration; it's about a vision for the future," said John Fernsler, principal with Wallace, Roberts & Todd, a Philadelphia consulting firm hired with private donations to work with the committee on the vision and funding priorities. (It has been involved in similar efforts with Austin, Tex., Key Biscayne and Erie, Pa.) "But it's got to be more than platitudes. It's got to be: What are we going to do about it to achieve it?"
The tool for change would be a voter-approved local option penny sales tax paid within Leon County. The law that gives counties the option of seeking the extra sales tax to fund local infrastructure projects like road improvements and new parks now allows up to 15 percent of that additional tax revenue to be set aside for economic development projects. Leon County's sales tax committee has tentatively agreed to do that and has been waiting to see what Imagine Tallahassee, an official offshoot of the committee, comes up with.
The extra penny tax was approved by Leon County voters in 2000 to fund Blueprint 2000 projects and will expire in 2019. Before then, voters will be asked whether they want to extend it.
This month, Imagine Tallahassee is presenting its list of priorities for how some of that tax money should be spent to boost economic development. That list has been put together as a result of the grassroots visioning process that has taken place over the past six months. The sales tax committee will review it and then decide which, if any, of the projects should be put on the referendum that will go before voters. (Please go to www.850businessmagazine.com for the final list of projects being recommended by Imagine Tallahassee.)
"Our job is to look out 15 to 20 years, to look at the real needs of the community," explained Steve Evans, chairman of the sales tax committee, of the next step. "What does the community need and what's a major disaster if we don't address it."
If the sales tax committee does opt to ask voters to set aside some of the tax proceeds for economic development — and the city and county commissions approve the plan — Leon will become only the second county in the state to take advantage of the law's new provisions.
"It's a unique opportunity. It is game changing," said Sue Dick, president and CEO of the Greater Tallahassee Chamber of Commerce. "The key is ensuring all the stakeholders are working together. It is for economic development projects that are going to create sustainable jobs."
Tallahassee and Leon County already have a lot going for them. Tallahassee was recently named one of the top 100 cities in the world for innovation — and it's attracted six major national retailers in just the past two years. Last year, 31 international representatives came to town — a sign, says former EDC Chair Karen Moore, that "we are on the global map" — and this fall there were 33 potential projects in the EDC's pipeline that represent the possibility of 7,000 new jobs.
Kyle Touchstone, the EDC's newly hired executive vice president, sees the economic development dollars as vital to the city's growth.
"It will help shape the future," he said. "We could see some dynamic opportunities arise. We will work actively to see it happens … two areas we're really focusing on are developing an entrepreneurial eco-system and creating an economic hub."
Touchstone said the area has many attributes that will make it attractive to business, like 1,000 undeveloped acres at the Tallahassee Regional Airport, access to major highways that can transport products anywhere in the nation, top-notch university research and development and an education system committed to turn out a top-notch workforce.
"When I moved here, it was a very eye-opening experience to see what is going on," he said. "There is a forward momentum, and we need to continue that. I think Tallahassee is definitely going to be on the map as a premier location."