Startup Resource Organization Makes a Home in Tallahassee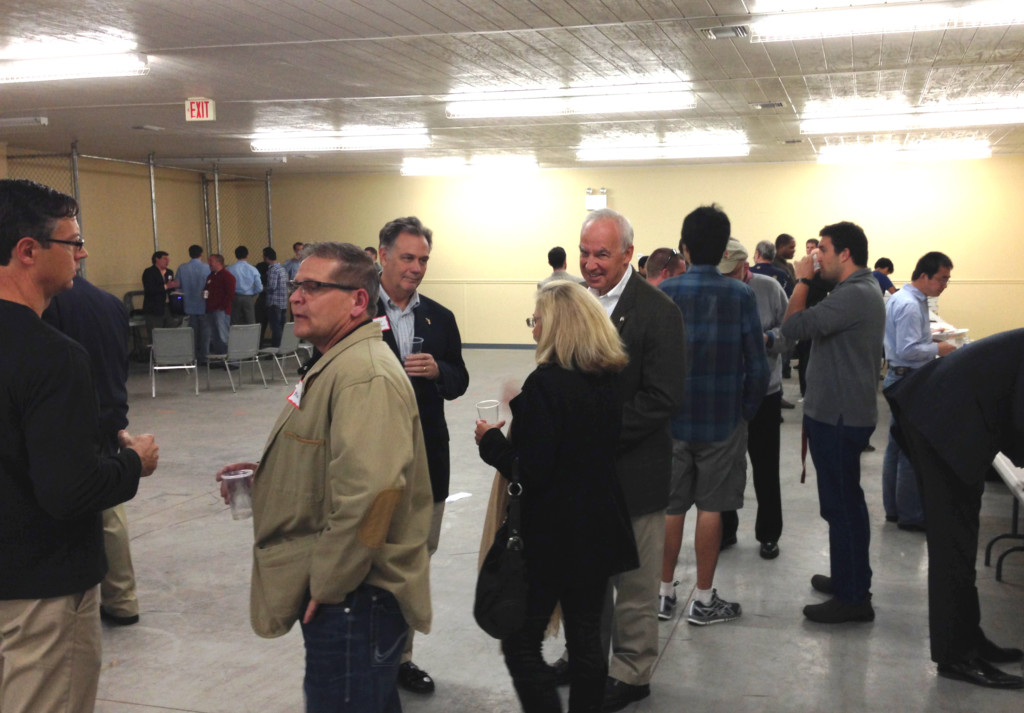 Startup entrepreneurs in Tallahassee have a new resource to support their efforts: Domi Ventures. The company's goal is to help develop the local startup ecosystem and boost startups by securing investors as well as providing education, mentoring and facilitating collaboration.
In a short time, Domi has already won the support of FSU President Eric Barron, regionally-focused venture capital firm Mosley Ventures and the Leon County Commission.
Domi recently hosted an open house to debut its new co-working space on Railroad Avenue near downtown Tallahassee, between Florida State and Florida A&M universities. More than 120 people attended the open house and Domi is now looking to customize the warehouse space for those they are trying to help. The space is now an open warehouse but ultimately will be transformed into a place where startups can come together to share resources, collaborate, meet with investors and develop their projects.
Domi has started a crowdfunding campaign through indigogo with the goal of raising $25,000 to paint, furnish and decorate the space. According to Ken Morris, director of the Office of Economic Development & Business Partnerships for Leon County, said the partnership with Domi has "exceeded all expectations."
"The (County) Commission recognized that it was an ideal facility and location for an urban business incubator given its open layout and proximity to the universities, downtown, student housing and thriving art district. The challenge was to find the right operating structure, programming and partnerships to recruit incubator members and help them succeed," Morris said.
The county's analysis of business incubators included findings from a local workgroup of entrepreneurs that provided some guidance on structure and operations. The county has committed up to $250,000 for improvements to the warehouse, which will largely be designed by Domi. Once the doors are officially opened, Morris said the county and the Economic Development Council of Tallahassee/Leon County "will work with Domi to retain talented entrepreneurs in our community and help them transition to the local marketplace."
For more information about Domi, domiventures.co. To contribute to the indiegogo campaign, visit indiegogo.com/projects/startup-incubator-co-working-space.
Domi Ventures Intro from Micah on Vimeo.