Sperry & Associates
Building facilities and relationships that strengthen Tallahassee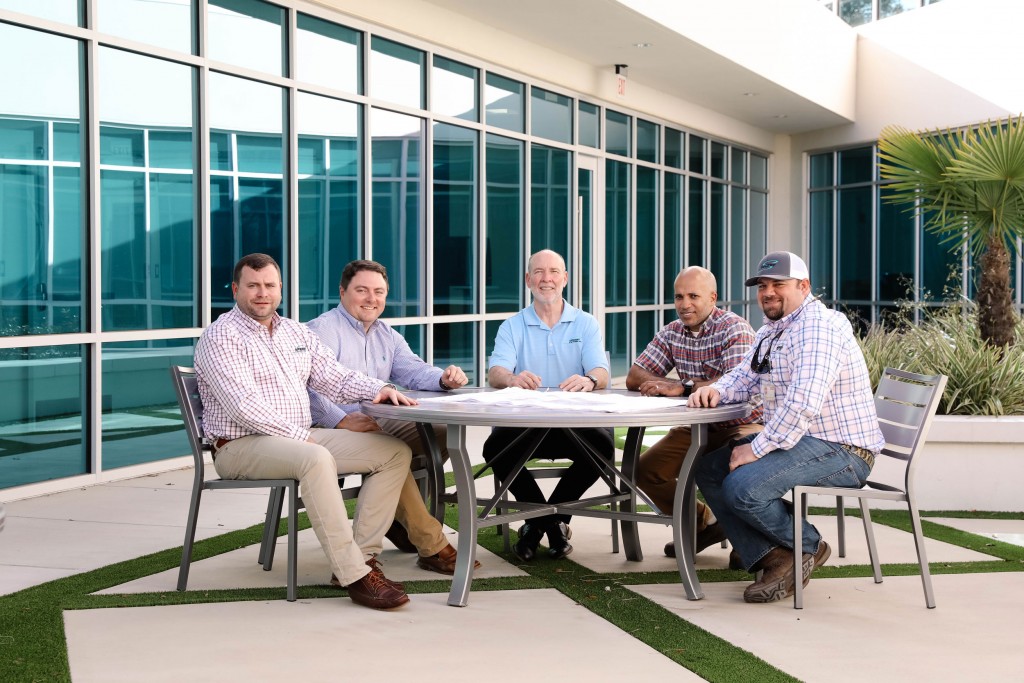 Danfoss is a well-known company name in Tallahassee, but most might not know what the international firm does. At its location in Innovation Park, the Denmark-based multinational company designs and manufactures oil-free, magnetic bearing compressors for heating and air conditioning. That's why Danfoss was initially drawn to Tallahassee and its close proximity to their
research partner — the National High Magnetic Field Laboratory. Even though the pull of the world's most powerful magnets compelled Danfoss' move to Tallahassee, it is the relationships they've built since that keeps them here.
As one of the biggest economic development success stories in the Capital City this century, Danfoss' Turbocor manufacturing facility is a quiet operation with an impact worth shouting about. With over 200 employees in Tallahassee, the company has become a significant provider of careers for highly skilled workers. Soon there will be even more Danfoss jobs coming to the area as the company recently announced a massive expansion project that will double the company's Tallahassee presence.
"We are pleased to bring additional engineering and manufacturing investment to Tallahassee through this expansion project," said Ricardo Schneider, president of Danfoss Turbocor Compressors. "The Tallahassee community affords us tremendous opportunity to collaborate with world-class researchers in aerodynamics, power electronics and magnetic technologies."
After growing their footprint for nearly two decades, Danfoss' manufacturing and research campus has become an integral part of the Tallahassee innovation economy. All of which has been designed and built by the locally owned construction firm Sperry & Associates.
"Sperry has helped Danfoss achieve its construction goals on a variety of projects over the years because a local design team ensures a quick turnaround on questions and changes," said Chris Neal, senior manager, facilities with Danfoss. "The design-build process used during our projects has helped us achieve the results we wanted — and on budget."
Sperry & Associates is a leading commercial and industrial construction company in Tallahassee that specializes in both award-winning design and building practices. They are known across the Southeast for their expertise in pre-engineered metal buildings, which the Danfoss campus was built with.
"A company like Danfoss, with such specialized requirements, needed the level of involvement that our design-build process could provide," said Jay Bostwick, Vice President of Sales at Sperry & Associates. "We have the capacity to sit down with them and learn everything about their company, which has resulted in both functional and beautiful buildings, years of trusted partnership and the promise of future builds."
Landing the opportunity to construct the Danfoss project was a landmark deal for Sperry & Associates. In 2006, when Danfoss first came to Tallahassee, the build-out needs were extensive and the timeline was demanding. With all those realities in play, Sperry's design-build approach became attractive to Danfoss because
of streamlined processes and tighter budget controls — not to mention Sperry's excellent reputation from both clients and fellow construction firms.
Since the company's founding in 1973, Sperry & Associates has garnered consistent recognition for exceptional design, attention to detail, personalized service and superior project management throughout the Southeast. With over 70 percent of projects stemming from existing or previous clients, Sperry & Associates earn their reputation from building strong relationships. The partnership between Sperry & Associates and Danfoss merges local building expertise with international engineering excellence. This combination of innovative technology and exemplary construction has helped bring a spark to the Tallahassee economy in ways that are far-reaching across the globe.
"This is the kind of partnership our company strives for," said Bostwick. "Danfoss not only helped change the trajectory of our firm, they helped grow the entire community."
4495 Capital Circle NW | (850) 562-1101 | SperryConstruction.com