Soundbytes: Business updates from around the 850
New beginnings, name changes, local honors and appointments by Gov. Scott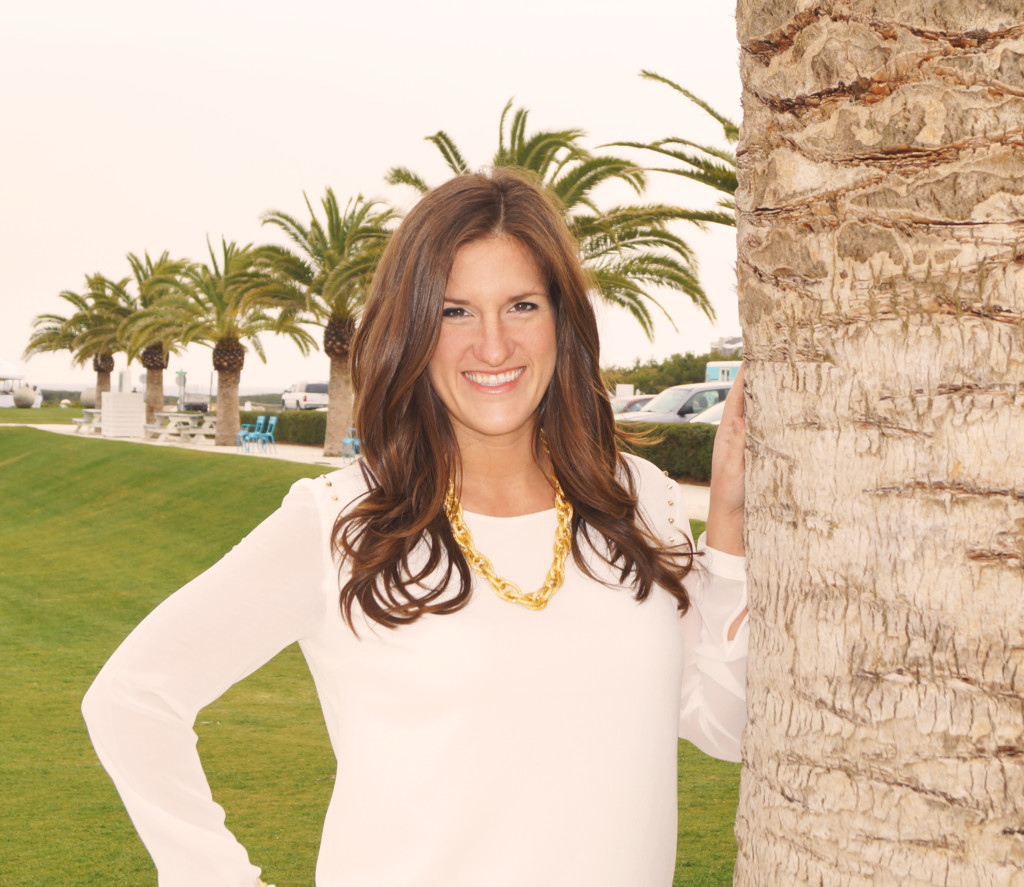 Capital Corridor
New Beginnings
First Commerce Credit Union has named Kim Howes as Brand Manager. She has an extensive background in Marketing/Communications from various positions including VISIT FLORIDA, where her team won numerous accolades for promoting Florida tourism, the Florida Credit Union League and more. A longtime Tallahasseean, she was previously COO at LeadingAge Florida and Rowland Publishing.
Kaye Scholer, a leading national law firm, has announced it will establish its new state-of-the-art operations center in Tallahassee, adding an estimated 100 jobs to the local economy.
Patricia Greene has joined the government affairs team at the law firm of Metz Husband & Daughton, P.A., as a senior policy advisor who will represent clients before the legislative and executive branches of government.
Tallahassee-based ISF has formed a partnership with Sitefinity, a division of Telerik, an award-winning software development firm used by more than 100,000 companies. Jim Kallinger, has been brought on to the ISF team to lead the company's management consulting services and public-private partnership initiatives.
Kari Hebrank, a veteran lobbyist in the construction and housing industries, has joined Wilson & Associates, a full-service government affairs and association management firm in Tallahassee. Hebrank will serve as vice president and focus on public policy issues related to housing, building materials, energy and utilities.
Theresa "Cissy" Proctor, formerly of Bryant Miller Olive P.A., is now serving as deputy director of Legislative Affairs at the Florida Department of Economic Opportunity. Chad Poppell is the agency's new chief of staff and Monica Russell is the new chief communications officer. Russell most recently was a partner at Tallahassee-based North Public Relations.
Lobbyist Barney Bishop III has been named president and CEO of Florida Smart Justice Alliance. Bishop previously served as vice president of the group, which works to find ways to reduce costs in Florida's justice system. Bishop has his own consulting firm, Barney Bishop Consulting, and until recently he headed up Associated Industries of Florida. The group also announced that Jim Debeaugrine, a longtime legislative staffer and former director of the Agency for Persons With Disabilities, will work on legislative proposals with Smart Justice Alliance. DeBeaugrine is now chief executive officer of RFJ Governmental Consultants.
Andrea Becker has joined Smith, Bryan & Myers. Becker worked for three years on Capitol Hill for then-U.S. Rep. Adam Putnam while he was chairman of the House Republican Congress.
Veteran lobbyist Jon B. Rawlson has started a new lobbying firm, Armory Hill Advocates, to work mostly for healthcare and nonprofit clients. Rawlson previously was a lobbyist with Akerman Senterfitt and Baker Hostetler. The firm will have offices in Orlando, Tallahassee and Washington, and will focus on working for companies that make less than $300 million a year. Before working for Akerman Senterfitt, Rawlson led the state and federal government-relations team for PharMerica.
Centennial Bank has promoted Khanty Xayabouth to retail banking leader for its Tallahassee market, taking over retail banking activities and branch banks in the area. Xayabouth previously served as senior branch manager for Premier Bank.
Todd Sumner has established a new Tallahassee-based law office and will maintain his statewide environmental and land development practice.
Former Department of Transportation legislative affairs staffer Toby Philpot has joined Health Management Associates as director of government relations for Florida.
Dennis Mason has been named director of operations for Alchemy Spirits, Tallahassee's only speakeasy, and its neighboring bar Midtown Filling Station.
The Florida Restaurant and Lodging Association has hired former Jacksonville television reporter Elizabeth Cate as its press secretary.
Congratulations go out to those honored with recent promotions at the Tallahassee Chamber of Commerce: Tracy Cornwell, senior manager, Operations and Fiscal;
Bonnie Hutchinson, senior manager, Communications and Marketing;
 Dana Noles, vice president of Events;
 and Kara Palmer Smith, director, EDC Business Development.
Florida TaxWatch has added Tamara Y. Demko, J.D., M.P.H., as executive director of the Florida TaxWatch Center for Health and Aging.
Tallahassee's newest restaurant, The Front Porch, has hired: Executive Chef Joe Rego ("Chopped Champion" on Food Network's, Chopped); Sous Chef Kevin Suber; Lee Satterfield, manager; and Elise Hardy, business development manager.
Name Changes
Ron Sachs Communications has changed its name to Sachs Media Group.
Pennington, Moore, Wilkinson, Bell & Dunbar P.A. Attorneys at Law recently changed its firm name to simply Pennington.
Local Honors
Capital Insurance Agency Inc. of Tallahassee, represented by its three partners, David Moore, Sr., Dalton Tate, Jr., and Dale Lauer, was inducted into the Multiple Line Hall of Fame at the awards night of the American National 2012 Professional Seminar in February. Moore, Tate and Lauer were presented the lifetime achievement recognition for their outstanding efforts in providing life insurance and annuity products to the public and to employees of the State of Florida and their dedication on legislation concerning the insurance industry at the state and local levels.
In all, capital-area members received 17 awards at the event, which included awards to all four regional vice presidents, including Buck Miller and David Corbin of Tallahassee.
William J. Dunaway, Scott A. Remington and Richard N. Sherrill with Clark Partington Hart Larry Bond & Stackhouse, which has law offices in Tallahassee, Destin and Pensacola, have received an AV Preeminent rating from Martindale-Hubbell. AV Preeminent is the highest possible Martindale-Hubbell peer review rating designation.
Felicia Nowels, a shareholder with Akerman Senterfitt's Government Affairs & Public Policy practice group and a member of the firm's International and Latin America & the Caribbean practices, has become Board Certified in International Law by the Florida Bar Board of Legal Specialization and Education. As a Board Certified International Lawyer, Nowels is specially qualified to deal with all aspects of issues arising from the relations between states, nations and international organizations, including business transactions, multinational taxation, customs and trade.
Appointed by Gov. Scott
Dr. Christopher B. King, 56, of Tallahassee, an optometrist with South East Eye Specialists, to the Board of Optometry.
David A. Konuch, 48, of Tallahassee, an attorney with the Florida Cable Telecommunications Association, to the E911 Board.
Heidi A. Roeck-Simmons, 39, of Tallahassee, vice president of operations at Health Connections Rehab Services, to the Board of Occupational Therapy Pratice.
Emerald Coast
New Beginnings
Whitney Lee Ladwig has joined Proffitt PR as vice president of the company. Ladwig, 26, has been a Destin local since 2008. She served for almost two years at Emerald Grande at HarborWalk Village as the Events & Marketing manager and most recently held the position as director of Marketing at the Hilton Sandestin Beach Golf Resort & Spa.
Steve Hayes has been named the new vice president of tourism for the Greater Pensacola Chamber of Commerce. He will oversee Visit Pensacola. Hayes most recently served as the executive vice president of Tampa Bay & Company, the official destination marketing organization for Tampa.
Legendary Marine, Boating Industry magazine's Dealer of the Year for North America and the Gulf Coast's largest boat dealership with sales and service locations in Destin, Fort Walton Beach, Panama City and Gulf Shores, Ala., has hired Bob Peavler as sales manager for the Destin dealership's headquarters facility. Peavler brings a strong resume in automotive sales management to the position and is a former professional golfer.
Xiocom Wireless and 30A.com have a new distribution partnership. Xiocom is the premier provider of wireless service to condominiums and other vacation rental buildings throughout Northwest Florida. Under terms of their new multi-year partnership, 30A.com created a special co-branded home page that now serves as the official welcome page and interactive guide for all Walton County visitors who access the Internet through Xiocom.
Pleat & Perry P.A., a full service law firm with offices in Destin, Navarre and Rosemary Beach, has changed its name to Pleat, Perry & Ritchie, P.A., effective Jan. 1. The firm's name change recognizes the many years of hard work, community service and leadership of partner William J. "West" Ritchie, who has been a partner since January 2005. Additionally, Robert R. "Bob" Klostermeyer has joined the firm's Destin office. He will concentrate his practice areas in Community Association Law, Municipal Law, Civil Law and Juvenile Law. Robert G. Collins has joined the firm's Navarre office.
The Premier Property Group is proud to announce the addition of Realtor Jo Stewart, the top selling agent in the Sandestin community, to The Premier Property Group's new Grand Boulevard family.
23 Whiskey Bravo Bistro & Bar, located along Scenic Highway 30A in Seagrove Beach, is proud to announce the recent hire of Executive Chef Alan Baltazar. He joins Director of Operations George Barnes, who joined the Whiskey Bravo team in December following a 13-year run with Smiling Fish Café.
Local happenings
Homeowners of Seaside have formed The Homeowner's Collection, a new vacation rental agency with a portfolio of 30 upscale beach homes, cottages and townhomes. The day-to-day operation of The Homeowner's Collection is managed by a team of seasoned professionals led by hospitality industry veteran Amy Wise-Coble.
My Vacation Haven, a full-service vacation rental management company located in Grand Boulevard at Sandestin® Town Center, has formed a new partnership with Select Properties, led by veteran real estate broker Joe Bracciale to expand its services to include real estate sales and long-term vacation rentals.
The Pensacola Civic Center has changed its name to the Pensacola Bay Center.
Warren Averett Asset Management LLC, a privately-owned wealth and asset management firm, has announced that Joseph McNair, CFP®, JD, CPA, has been authorized by the Certified Financial Planner Board of Standards as a certified financial planner.
Local Honors
Gulf Power Company crews drove long hours, worked in high winds, rain and snow far away from home and their families in 2012. For their efforts, the company was selected as a winner of the Edison Electric Institute 2012 Emergency Assistance Award, which recognizes the company for its restoration support in the recovery from the June storm in Virginia and Hurricanes Isaac and Sandy. EEI is the association of U.S. shareholder-owned electric companies.
Tourism in Walton County is the primary measurement of the regional economy, and statistics establish more than 20 consecutive months of visitor growth.
Seaside has been named the "Best Beach on Earth" for families by Travel + Leisure magazine. The magazine conducted its first-ever reader poll seeking to identify the world's best beaches. Seaside was ranked No. 1 for families, noted for its bike-friendly sidewalks and streets, nearby amenities and casual dining options for the whole family to enjoy.
Hilton Sandestin Beach Golf Resort & Spa has received the 2013 WeddingWire Bride's Choice Award™ for ceremony and reception venues in Florida's Panhandle and Mobile, Ala. The award recognizes the top 5 percent of local wedding professionals from the WeddingWire Network that demonstrate excellence in quality, service, responsiveness and professionalism. The award is determined by recent reviews and extensive surveys from more than 750,000 WeddingWire newlyweds.
Kathy Whidden of Emerald Coast Chiropractic recently won The James D. Neilson Sr. Chairman's Award for Volunteer Service handed out by the Destin Area Chamber of Commerce. She was honored for unselfishly giving of her time and talents to assist in all aspects of Chamber events. Business Person of the Year honors went to Capt. Kelly Windes, of Sunrise Charters and Destin Fishing Fleet Marina Inc. The Ann Gibson Community Service Award went to Kim Wintner, Alliance Association Management Co. Inc., for his tireless service to the community. Winner of the Paul Woolman Ambassador of the Year Award was Jennifer Harris Barrett of Acentria Inc. for her large role in the Chamber's annual Member Appreciation Day, as well as assisting with events and ribbon cuttings throughout the year.
Members of the newly installed Destin Chamber's 2013 Executive Committee include Chairman Mary Anne Windes, Real Estate Professionals of Destin, Inc.; Chairman Elect Amy Perry, Pleat, Perry & Ritchie, P.A.; Immediate Past Chair Bill Lindsley, SimpleHR; Treasurer Shaun Eubanks; Vice Chairman/Communications & Marketing Julie Cotton, Northwest Florida State College; Vice Chairman/Community & Economic Development Karen McCarthy, Army Aviation Center Federal Credit Union; Vice Chairman/Membership Development Ken Wampler, Newman-Dailey Resort Properties, Inc.; and Vice Chairman/Harbor Association Jami Jones, Destin Charter Service.
Gulf Breeze Hospital was recently named one of the nation's 100 Top Hospitals® by Truven Health Analytics, formerly the healthcare business of Thomson Reuters. The study evaluates performance in 10 areas: mortality; medical complications; patient safety; average patient stay; expenses; profitability; patient satisfaction; adherence to clinical standards of care; post-discharge mortality; and readmission rates for acute myocardial infarction (heart attack), heart failure and pneumonia.
The Andrews Institute's Joshua G. Hackel, M.D., and Wayne Smith, DPT, ATC, SCS, have met the rigorous qualifications for certification by the American Registry for Diagnostic Medical Sonography and have been awarded the Registered in Musculoskeletal sonography credential. In recognition of being one of the first to take and pass the RMSK exam, they also have been recognized as pioneers in setting the standard of musculoskeletal (MSK) sonography practice worldwide.
Theresa Stucki, paralegal at Pleat, Perry and Ritchie law firm, has been named to the Shelter House Inc. Board of Directors for 2013–14. The Shelter House Inc. is a not-for-profit organization serving the survivors of domestic violence and their children throughout Okaloosa and Walton counties.
Appointed by Gov. Scott
Luke Hunt, Harold "Ed" Moore and Marjorie "Margie" Moore to the Pensacola State College District Board of Trustees. Hunt, 71, of Gulf Breeze, is a pastor at St. Ann's Catholic Church. Harold Moore, 72, of Pensacola, is an attorney at Moore, Hill & Westmoreland PA. Marjorie Moore, 56, of Pensacola, is the senior vice president of Merrill Lynch Wealth Management.
Forgotten Coast
Appointed by Gov. Scott
Tammy McKenzie, 48, of Crawfordville, owner of Progressive Pediatric Therapy and Developmental Center, to the Board of Occupational Therapy Practice.
Bay County
New Beginnings
Summit Bank NA has named Clint Mizell as vice president and commercial relationship manager of its Panama City operations.
Innovations FCU of Panama City has announced that President and CEO David Southall is an honorary member of the International Executive Volunteer Corps of the World Council of Credit Unions. The selection criterion for this distinction is to have demonstrated in the previous two years a commitment to furthering the World Council's efforts in international credit union development.