Soundbytes: Business updates from around the 850
New beginnings, name changes and honors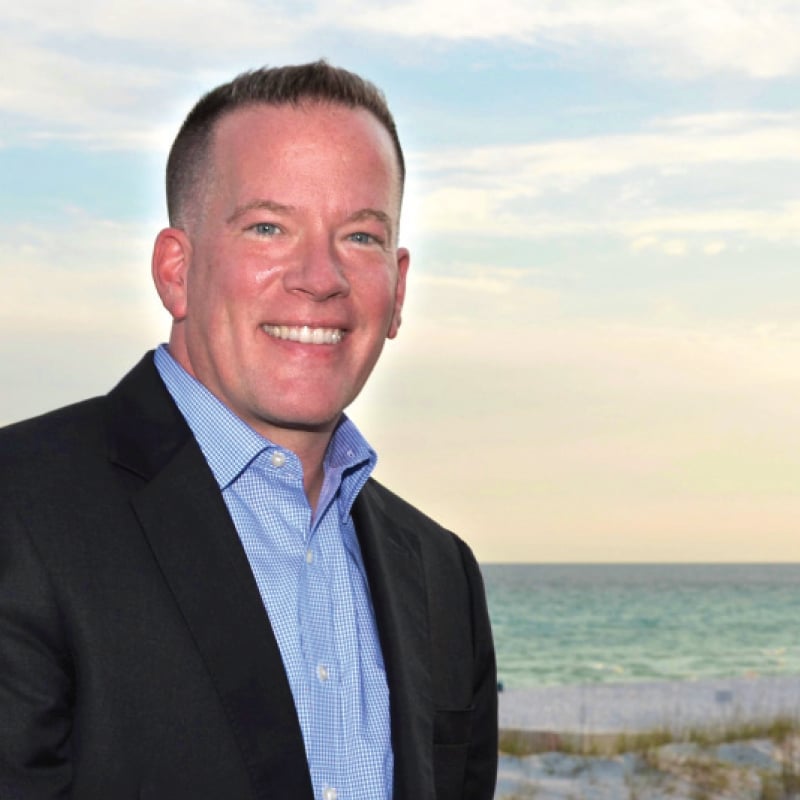 Capital
New Beginnings
>> Ballard Partners has expanded its Tallahassee and Miami offices with the addition of former state Rep. Michael Abrams and Monica Rodriguez. Abrams will serve as chair of Ballard Partners' public policy team in the Miami-based office, where he will enhance the firm's lobbying efforts, while Rodriguez joins the Tallahassee office as a partner.
>> Tony Carvajal has rejoined the Florida Chamber of Commerce Foundation as executive vice president. He previously served in the post from 2007 into 2010.
>> Rumberger, Kirk & Caldwell has added Robert E. "Bobby" Long to the firm's Tallahassee office as an associate. Long's practice will focus on law enforcement liability, employment and labor and commercial litigation.
>> Sniffen & Spellman, P.A. has hired Maureen McCarthy Daughton, whose areas of practice include Administrative Law, Labor & Employment Law, Commercial Litigation and Land Use & Environmental Law.
>> Melissa VanSickle, shareholder and attorney with CPHLaw, is the newly elected president of the Tallahassee Bar Association, which represents more than 600 attorneys, Florida Supreme Court justices and judges from the First DCA, circuit and county courts.
>> Leonard Collins, most recently serving as U.S. Sen. Marco Rubio's general counsel, has joined the Tallahassee office of the statewide law firm Broad and Cassel.
>> Laura Williams has taken over as director of marketing at the Florida Sports Foundation, a division of Enterprise Florida Inc. She spent the last 14 years with the Baltimore Orioles in Fort Lauderdale and Sarasota.
>> LongHorn Steakhouse has promoted Preston Colangelo to managing partner of the restaurant's Tallahassee location. Colangelo has worked for LongHorn Steakhouse for more than seven years and with its parent company, Darden Restaurants, for almost 15.
>> Floyd R. Self has joined Gonzalez Saggio & Harlan LLP, a national minority owned law firm, in Tallahassee as a partner in the firm's Energy, Communications, and Utility practice group.
Local Happenings
>> First Commerce Credit Union will help businesses learn how to access capital at a free SBA breakfast seminar on Thursday, June 13. The workshop will be held from 7 to 8:45 a.m. at the First Commerce Credit Union Administration Building in the Summit East Office Complex (on Highway 90, just east of I-10 exit 209B) at 2073 Summit Lake Drive. Space is limited so call (850) 488-0035 x3559 to reserve your seat or make reservations online at http://firstcommercecubiz.eventbrite.com/ .
>> A $300,000 gift from the Florida Retail Federation has established a public/private partnership enabling the Florida State University College of Business to hire new faculty members, including a Retail Executive-in-Residence, for the college's new retail management major in the Department of Marketing.
>> After a 33-year tenure, Ron Spencer retired in May as executive director of the Tallahassee-Leon County Civic Center.
Local Honors
>> Dean and Gloria Pugh, owners of AMWAT Moving Warehousing & Storage, earned the national "Mover of the Year" award from Move for Hunger, the nationwide hunger relief organization that works with moving companies to collect non-perishable food items from customers during the moving process.
>> Bill Herrle, executive director of the Florida operation of the National Federation of Independence Business, has been honored for his work in growing jobs for Florida families.
>> Capital Regional Medical Center has received the Get With The Guidelines®–Stroke Gold Plus Quality Achievement Award from the American Heart Association for its treatment of stroke patients.
>> The Tallahassee-based Zimmerman Agency has been named the largest public relations firm in Florida for the 11th consecutive year by O'Dwyer's, the respected national industry source.
>> Gina Marie Senters, the general manager of Jim's Pianos in Tallahassee since 2009, won a spring trip to Japan from KAWAI, a piano manufacturer, for totaling the most sales in a small, North American market between October 2012 and February 2013.
>> Gigi Rollini, an attorney in Holland & Knight's Tallahassee office, has been named one of Florida's Top 40 Litigators Under 40 by the American Society of Legal Advocates.
>> Brian Hayden, a civil litigation attorney with Rumberger, Kirk & Caldwell in Tallahassee, has been appointed to the Leon County Development Support & Environmental Management Citizens User Group.
>> Florida-based integrated marketing firm Taproot Creative has been selected as an honoree in the law category of the 17th Annual Webby Awards for the design and development of the Hopping Green & Sams' website, hgslaw.com.
>> Linda A. Bailey and Felicia L. Nowels are among the 190 lawyers who recently earned Florida Bar board certification. Bailey, the managing partner of Linda A. Bailey P.A. in Tallahassee, is certified in marital and family law. Nowels, who is certified in international law, practices with Akerman Senterfitt in Tallahassee.
Appointed By Gov. Scott
>> Gary Bryan Anderson, 48, of Tallahassee, vice president of governmental relations at HCA Healthcare, to the Florida Film and Entertainment Advisory Council.
>> Joseph R. Boyd, 43, of Tallahassee, a partner at Boyd, Durant and Sliger PL, to the Florida Real Estate Appraisal Board.
>> Kathleen A. Connell, 45, of Tallahassee, a police officer at the Tallahassee Police Department, to the Criminal Justice Standards and Training Commission.
>> Martin A. Fitzpatrick, a partner in the Tallahassee office of the Florida-based law firm Broad and Cassel, to the Circuit Court of the Second Judicial Circuit (consisting of Franklin, Liberty, Gadsden, Wakulla, Leon and Jefferson counties).
>> Katherine E. Langston, Joyce Phelps and Peter C. Debelius-Enemark of Tallahassee to the State of Florida Correctional Medical Authority. Langston, 47, is a general surgeon at Capital Regional Surgical Associates. Phelps, 61, is a retired home health nurse and former division director of family health services for the Florida Department of Health. Debelius-Enemark, 57, is a psychiatrist at Tallahassee Memorial HealthCare.
>> Steven Seibert, 57, of Tallahassee, founder of The Seibert Law Firm, to the Florida Humanities Council.
>> Jacqueline "Jackie" Watts, 57, of Tallahassee, president and owner of Watts Mechanical Inc., to the Construction Industry Licensing Board.
Emerald Coast
Local happenings
>> Navy Federal Credit Union is creating 1,500 new jobs and investing $200 million in capital in the Northwest Florida region less than a year after the company's decision to create 640 jobs and invest $6.5 million in the area.
>> Priton, the manufacturer of "MyHouse" affordable homes primarily for the international housing market, is relocating to the Santa Rosa Industrial Park. The company recently purchased the former 84 Lumber location and has committed to hiring 200 employees over three years. The average wage for the new positions is $35,110 or 115 percent of the average county wage rate.
>> IMPACT 100 of Northwest Florida has selected its officers for the 2013 membership year: Sandy Sims, president; Kim Kirby, vice-president of communications; Della Goodson, secretary; Christine Carter, treasurer; Michelle Anchors, immediate past-president; Yvonne Freeman, grant liaison; and Jodee Hart, membership coordinator.
Local Honors
>> ServisFirst Bank Pensacola has named Matt Durney and Robert "Sandy" Sansing to its board of directors. Durney is president and principal of Durney Properties, and Sansing is the owner of multiple dealerships in the Gulf Coast Region from Florida to Mississippi.
>> The University of West Florida has been ranked No. 5 in the U.S. for first-time pass rates by small accounting programs on the CPA exam, according to the National Association of State Boards of Accountancy. Within Florida, the university ranked No. 2 out of the Top 10 institutions for first-time pass rates, the highest ranking public university, and was ranked No. 3 for highest average scores on the exam, making it the second highest ranking public university behind the University of Florida.
>> Gulf Winds Federal Credit Union of Pensacola has been recognized as a 5-Star rated institution for the 75th consecutive quarter by BauerFinancial Inc., the nation's leading bank and credit union rating and research firm.
>> Hilton Sandestin Beach Golf Resort & Spa has received the 2013-14 Green Meetings Approved by ConventionSouth certification from ConventionSouth magazine, a leading national resource for meeting planners holding events in the South.
>> Twin Cities Hospital has given its 2012 Dr. Frist Humanitarian Awards to Dr. James Watson, Lois Pellnitz (volunteer) and Richard Dunham (employee). They are now eligible for the nationwide 2012 award, the highest honor an employee, volunteer and physician can receive at HCA, the parent company of Twin Cities Hospital.
New Beginnings
>> Greg Featherston has been named marina manager at Legendary Marine, Boating Industry magazine's No.1 Ranked "Dealer of the Year" for North America and the Gulf Coast's largest boat dealership with sales and service locations in Destin, Fort Walton Beach, Panama City and Gulf Shores, Ala. He was previously harbormaster at HarborWalk Marina in Destin.
>> Richard Ross is the new vice president of sales and marketing for the Hilton Sandestin Beach Golf Resort & Spa. His responsibilities include shaping and executing all sales and marketing strategies for group and leisure markets; management of public relations and advertising initiatives; and overseeing the sales team. He previously was vice president and director of sales and marketing for Remington Hotels, based at Hilton Fort Worth.
>> Jackson Cherry is the new manager of hotel operations at Hilton Sandestin Beach Golf Resort & Spa.
>> IMS ExpertServices has added a new human resources manager, Jason Alderman, and two new associates, Jessie Bowen and Lauren Gutschlag, to its headquarters.
>> ServisFirst Bank has added Michael Hobbs as an assistant banking center manager.
>> Emerald Coast Title Services Inc. has expanded its services at a second office located in Redfish Village on 30A to accomodate the growing demands of the market.
>> Orthopaedic physician G. Daxton Steele, M.D., has joined the team of specialty physicians at Andrews Institute for Orthopaedics & Sports Medicine and Baptist Medical Group. Steele specializes in total joint replacement and reconstructive surgery.
>> Bar Manager Dan Drake is the newest certified sommelier at Seagar's Prime Steaks and Seafood, Destin's only restaurant with a AAA Four Diamond rating.
Appointed by Gov. Scott
>> C. Wayne Ansley, Patrick Byrne, Brad Drake, and Michael Flynt to the Northwest Florida State College District Board of Trustees. Ansley, 65, of Baker, is a retired assistant superintendent with the Okaloosa County School Board. Byrne, 57, of Niceville, is president of Valparaiso Realty Company. Drake, 38, of DeFuniak Springs, is owner of Southern Marketing Co. Flynt, 67, of Miramar Beach, is an independent contractor.
>> LuTimothy May to the University of West Florida Board of Trustees. May, 35, of Pensacola, is the community outreach director for the City of Pensacola. He is currently the director of the Pensacola State College Board of Governors.
>> Stephen Riggs to the Board of Accountancy. Riggs, 59, of Destin, is a partner and certified public accountant with Carr, Riggs & Ingram.
I-10
Local Happenings
>> The Board of Directors of Farm Credit of Northwest Florida has declared a patronage refund of $1.25 million. Farm Credit of Northwest Florida is a $292 million locally owned and controlled financial cooperative headquartered in Marianna and is part of the nationwide Farm Credit System. It loans funds and provides financing expertise to farmers, agribusinesses and rural homeowners for land, homes and farm operations in 18 counties across the Florida Panhandle.
Bay
Local Happenings
>> Former Florida House Speaker Allan Bense has been elected to the board of directors of Capital City Bank Group. Bense is currently president and CEO of Bense Enterprises Inc. In addition to his own successful business ventures, he is the current chairman of the Florida State University Board of Trustees, chairman of the board of the James Madison Institute and chairman of the Bay Economic Alliance. He is also a member of the Florida Council of 100 and a director of Gulf Power Company.
New Beginnings
>> Parker W. McClellan Jr., A.A.E, is the new executive director of the Northwest Florida Beaches International Airport. He served as ECP's deputy executive director for three years.
>> Lance Allison has been selected as the new president and CEO of the Panama City Beach Chamber of Commerce. Formerly the president and CEO of the Murray Calloway County Chamber of Commerce in Murray, Ky., in 2012 the American Chamber of Commerce recognized him as one of the top 10 executives in the country for membership retention.
Appointed by Gov. Scott
>> Adrien "Bo" Rivard, 41, of Panama City, a partner with Harrison Rivard Duncan & Buzzett since 2002 and past-president of the Bay County Chamber of Commerce, to the Fish and Wildlife Conservation Commission.
>> Glenda Walters, 70, of Lynn Haven, adjunct professor at Gulf Coast Community College, to the Florida Humanities Council.
Compiled by Linda Kleindienst