Sound Bytes June/July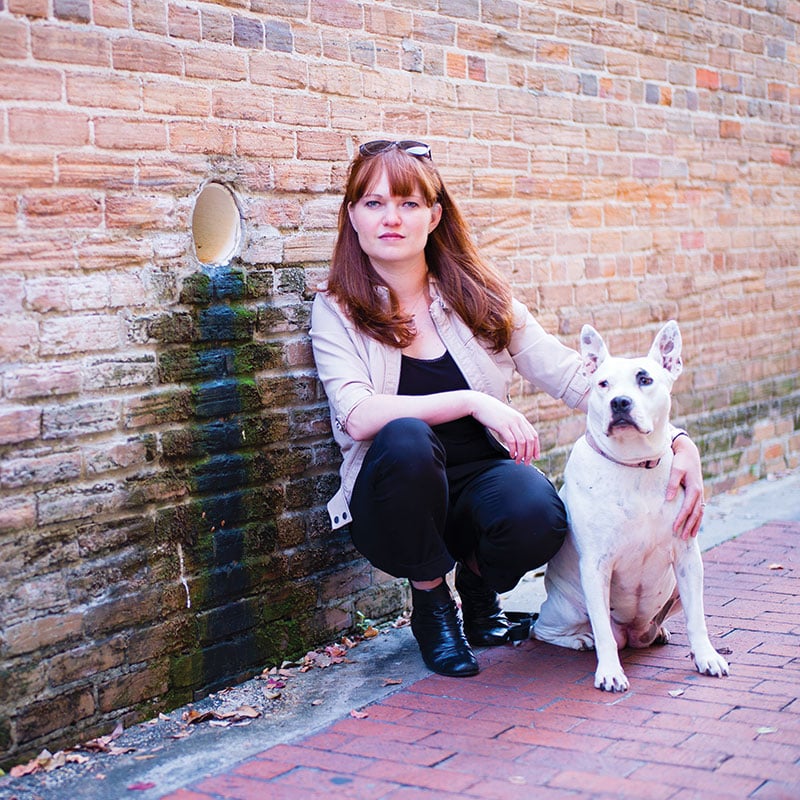 Capital
New Beginnings
G. Matthew "Matt" Brown has been named chief executive officer of Tallahassee State Bank, a division of Synovus Bank. Brown has almost 40 years of banking experience, most recently serving as market president of Centennial Bank in Tallahassee. He previously served as chief executive officer of Premier Bank, also in Tallahassee, and Riverside Bank of the Gulf Coast.

​
Veteran Florida public relations professional Sandi Poreda, APR, has launched her new communications firm, Bulldog Strategy Group. Headquartered in Florida's capital city, the firm specializes in the underserved field of litigation communication, as well as crisis communication training and response.
Peter Antonacci, former general counsel to Gov. Rick Scott, has rejoined GrayRobinson's Tallahassee office. Antonacci concentrates his practice in the areas of government relations, white collar defense, civil litigation and administrative law.
Tallahassee-area attorney and community volunteer Katrina Rolle has taken over as president and chief executive officer of the United Way of the Big Bend.

Wood+Partners Inc., a regional land planning and landscape architecture firm, has welcomed back Tallahassee native Meghan C. Mick, LEED® AP, ALSA, as project manager.
McKibbon Hotel Group Inc. has hired Carrie Duncan as the new general manager for the 162-room Aloft Tallahassee Downtown, which opened in 2009.
Jim Hunt has left his post as vice president at Moore Communications Group to accept a job as executive vice president and chief operating officer of an international technology firm, Coaxis International, and with a new related entity Coaxis is about to launch.
Tiffany Roddenberry has joined Holland & Knight as an associate in the Tallahassee office. She focuses her practice in the areas of commercial and appellate litigation.
Matthew Z. Leopold, former general counsel of the Florida Department of Environmental Protection and former attorney at the U.S. Department of Justice, has joined Carlton Fields Jorden Burt as Of Counsel in Tallahassee. He will be a member of the Government Law and Consulting practice group.
Bruce I. Wiener, Wendy Russell Wiener and D. Bedford Wilder have joined the Tallahassee office of Broad and Cassel.
Kristi White and Brianna Gubala recently joined Centennial Bank's mortgage loan department.

April Brueckheimer Dean and Christie Powis have joined Prime Meridian Bank as mortgage loan officers.
Michael Brown has transitioned to the Ameris Bank Construction Financing Division as a construction loan officer, serving the Tallahassee and Crawfordville markets.
William D. Townsend has joined the Tallahassee office of Dean, Mead & Dunbar, a business law firm with five offices across Florida, as Of Counsel in the Government Relations, Lobbying and Administrative Law department.
Diane DeWolf has left the Florida Solicitor General's office to join the Akerman LLP Appellate Practice as an associate in the Tallahassee office focusing on civil and administrative appeals.
Alva Striplin and Melanie Quinton have joined Big Brothers Big Sisters of the Big Bend. Striplin, currently a member of the Leon County School Board, District 1, is the new director of Marketing and Donor Development. Quinton has joined the agency as program director.
Mary Linzee Branham has joined the Tallahassee office of Baker Donelson as an associate in the Business Litigation group.
Agustin "Gus" G. Corbella and Leslie Y. Dughi of international law firm Greenberg Traurig, P.A. have been elevated to senior director and director, respectively, of the Tallahassee office's Government Law & Policy Practice.

​
Lewis M. Killian Jr. of the Berger Singerman business law firm has been certified by the Florida Supreme Court as a Circuit Court mediator.

Kimberly Smiley, a 14 year banking and finance veteran, was recently promoted to Tallahassee Market President at Centennial Bank. Smiley will oversee the operations of

six Centennial branches in Tallahassee and Quincy.
Local Happenings
International law firm Butler Snow LLP has formed Tallahassee-based VisionFirst Advisors to assist public and private entities with economic development by providing strategic analysis and identifying market opportunities for organizations and also serving as frontline advocates, strategists and negotiators for complex location and site selection decisions. Former Mississippi Gov. Haley Barbour will serve as chairman, and former Florida Secretary of Commerce Gray Swoope will serve as president and chief executive officer.
American Commerce Bancshares Inc. and ProFinancial Holdings Inc. in February announced an agreement to purchase Tallassee-based ProBank, a Florida state-chartered bank with two local offices.
Local Honors
SmartAsset.com, an investment website, ranked Tallahassee Community College No. 8 in the country for the combined factors of cost of education, return on investment and student success rate. Among the top 10 schools, TCC had the fourth-lowest in-state tuition cost and the fifth-highest graduation and transfer rate.
Sean Pittman of The Pittman Law Group has been named second vice chair of the Orange Bowl Committee.
John Schrowang, president of the Red Elephant Pizza and Grill, was recently honored with the Governor's Business Ambassador Award, which is given to individuals and business in recognition of their efforts to create jobs and opportunities for Florida families. The Red Elephant began with 60 employees in Tallahassee and today has seven locations in two different states with over 400 employees.
Legal Services of North Florida Inc. awarded the Jack McLean Champion for Legal Services award to Chief Judge Charles A. Francis at its annual Jazz for Justice fundraiser. Francis is chief judge of the 2nd Judicial Circuit consisting of Leon, Gadsden, Wakulla, Franklin, Jefferson and Liberty counties.

Local signs and visual graphics provider FASTSIGNS® of Tallahassee, owned by John and Marilyn Buck, received the Pinnacle Club Award as one of the top centers in sales volume out of more than 560 locations worldwide at the 2015 FASTSIGNS International Convention.

Tadlock Roofing has been awarded the service industry's coveted Angie's List Super Service Award, reflecting an exemplary year of service provided to members of the local community and the consumer review site in 2014.

Gigi Rollini, a shareholder and attorney practicing in the Tallahassee firm of Messer Caparello P.A., has been recognized by the Florida Association of Women Lawyers as one of Florida's "Extraordinary Women."
Tallahassee Community College's television station, TCC22, recently took home the gold for the production of "The SKiNNY on Paying for College" at the National Council for Marketing and Public Relations' Paragon Awards.
Tallahassee's Optimal Bagging won as the top technology startup at Jacksonville's One Spark crowdfunding festival, taking home $15,000.
Hancock Bank recently appointed seven new members to its Tallahassee market advisory board: Chris Dudley, managing partner at Southern Strategy Group; Dr. Marc J. Inglese, a practicing physician and partner at Dermatology Associates of Tallahassee; Dr. Floyd R. Jaggears, managing physician partner and interim chief executive officer of Tallahassee Orthopedic Clinic; Michael Kalifeh, a shareholder at Thomas Howell Ferguson; Felicia Leborgne Nowels, a partner at Akerman LLP; John B. "Jay" Smith II, vice president and owner of Ajax Building Corporation; and Bruce Wiener, a Florida Bar Board of Legal Specialization and Education Certified Real Estate Lawyer at Gardner, Bist, Wiener, Bowden, Bush, Dee, LaVia & Wright P.A.
The Capital Medical Society celebrated Doctors' Day in March by honoring two local doctors for their accomplishments: Dr. Alvie "Al" McCully with the I.B. Harrison M.D. Humanitarian Award and Dr. Armand Cognetta with the Outstanding Physician Award.
Canita Peterson, with Tallahassee-based Thomas Howell Ferguson P.A., has been recognized by the National Academy of Public Accounting Professionals as one of the Top 10 Public Accounting Professionals in Florida for 2014.
Mark E. Holcomb, a partner with Madsen Goldman & Holcomb LLP in Tallahassee, has been named the Gerald T. Hart Outstanding Tax Attorney of the Year for 2014-15 by the Tax Section of The Florida Bar.
Alfreda Blackshear, a pediatrician and owner of Alfreda D. Blackshear Pediatrics, has been elected treasurer of the FAMU Foundation. Randy Guemple, a staff accountant with Carroll & Company CPA since 2004, has been named to the Foundation board.
Valerie Hubbard, director of planning services for the Real Estate Practice Group of Akerman LLP, has started her term as president of the American Planning Association's professional institute, the American Institute of Certified Planners.
Tallahassee Allstate agency owners Jeff Ard, Tara Smith and Tom Paterson have been named Allstate Premier Agencies for 2015.
First Florida Credit Union received a 2015 Credit Union National Association Diamond Award for the organization's innovative CREATE campaign, designed to roll-out the company's merger with State Employees Credit Union.
Appointed by Gov. Scott
J. Layne Smith, 53, of Tallahassee, to the Leon County Court. Smith is the former general counsel for the Florida Department of Lottery.
Timothy Center and Ed Moore, both of Tallahassee, to the Board of Directors of Careersource Florida. Center, 49, is founder of Centerfield Strategy. Moore, 63, is president of Independent Colleges and Universities of Florida.
Paul Wilford and John Girdler, both of Tallahassee, to the Board of Opticianry. Wilford, 50, is an optician with the Tallahassee Eye Center. Girdler, 50, is an optician with Luxottica, Sears Optical.
Stanley Warden, 53, of Tallahassee, contract manager and geologist with the Department of Environmental Protection, to the Board of Professional Geologists.
Lisa Bolhouse, 53, of Tallahassee, a licensed clinical social worker with the University Counseling Center at Florida State University, to the Board of Clinical Social Work, Marriage and Family Therapy, and Mental Health Counseling.
John Chafin, 78, of Tallahassee, former Leon County Tax Collector, to the Area Two Family Care Council.
Charles Fleming, 52, of Tallahassee, the principal electrical engineer for McGinniss and Fleming Engineering, to the Board of Professional Engineers.
Linda DiGonzalez, 59, of Tallahassee, director of volunteers for senior citizens for Westminster Oaks, to the Florida School for the Deaf and the Blind Board of Trustees.
Kenan Fishburne, 63, of Quincy, an assistant professor of interior design at Florida State University and owner of Main Street Design Inc., to the Board of Architecture and Interior Design.
William Phelan of Tallahassee, chairman of Elder Care Services and a former executive director of the Florida Health Care Association, to the Board of Nursing Home Administrators.
Maryellen McDonald, 63, of Tallahassee, executive director of Disability Rights Florida, to the Florida Developmental Disabilities Council.
Cassandra Pasley and Elizabeth Kidder, both of Tallahassee, to the Florida Healthy Kids Corporation Board of Directors. Pasley, 49, is director of children's medical services for the Florida Department of Health. Kidder, 44, is assistant deputy secretary for Medicaid policy and quality for the Florida Agency for Health Care Administration.
Elva Peppers, 46, of Tallahassee, project manager biologist with Florida Environmental and Land Services Inc., to the Acquisition & Restoration Council.
Tanya Wilkins, 52, of Tallahassee, co-founder and vice president of LifeConnectors, to the Guardian Ad Litem Qualifications Committee.
Bradley Williams, 44, of Monticello, owner and president of Williams Timber Inc., to the Suwannee River Water Management District.
Emerald Coast
New Beginnings
The University of West Florida has hired retired Navy Capt. Susan K. Cerovsky as director of the Center for Cybersecurity. The 30-year Navy veteran most recently held the title of commanding officer of the Center for Information Dominance at Corry Station in Pensacola.
Jerry Maygarden has been appointed chairman of the University of West Florida College of Business Advisory Council. Maygarden holds a bachelor's and master's degree in communication arts from UWF and currently serves as the executive director for the Pensacola Chamber Foundation.
Rick Byars and Verdell Hawkins have been named to key posts with Gulf Power. Byers, the new Community and Economic Development general manager, is responsible for job creation, community building and community development in Northwest Florida. Hawkins has been named Community Relations manager and is responsible for overseeing the strategy regarding the company's charitable activities and community engagement. He will also serve as executive director for the Gulf Power Foundation.
Denise Kendust has been named director of Marketing and Public Relations for Fort Walton Beach Medical Center. She previously served as administrator for Pink Monarch Breast Center in Columbus, Georgia.
Destin Commons has promoted Heather Pike to the post of marketing manager.

Emagination Unlimited Inc. has added Felipe Muñoz to its team as art director. He will oversee the art department in creating a variety of communications materials including print ads, brochures, videos, Web sites and billboards.
Santa Rosa-based M Public Relations has been appointed the marketing communications partner for Justin Gaffrey, South Walton's iconic self-taught acrylic artist.
Kim Stacey, Coldwell Banker United, REALTORS®, has been promoted to assistant manager of the Pensacola office.

Eric M. Shoemaker, D.O., has joined the Andrews Institute for Orthopaedics & Sports Medicine, where he will specialize in non-operative treatment of hip, spine and shoulder conditions, as well as nerve injuries.
Local Happenings
New locally owned restaurant, The Beach House, has opened on the beach in Sandestin Golf and Beach Resort. The two-story beachfront restaurant originated on the Emerald Coast in 1985 as The Elephant Walk. Created by long-time restaurateurs, Ron Green of the Another Broken Egg concept and Gene Speni, franchisee of 12 Bonefish Grills throughout the region, the managing partner will be David Valentine, a restaurateur with over 25 years of industry experience.
ABC Fine Wine & Spirits has opened its first store in Destin and only the second location west of Tallahassee. It is the store's 140th location.
The New York City-based Debt, Joint Venture and Structured Capital team of the Avison Young commercial real estate services firm has secured a $44 million construction loan for the first phase of Henderson Beach Resort in Destin. The project's first phase includes a 170-key hotel and conference center offering private beach access that will be managed by Salamander Hotels & Resorts.
Beach Properties of Florida is expanding its service with a new office location, now open at The Crossings at Inlet Beach located by the intersection of Scenic Highway 30A and Highway 98 within walking distance from Rosemary Beach.
Stirling Properties has been awarded a contract to provide comprehensive leasing and property management services for Santa Rosa Mall in Mary Esther.
Local Honors
Mort O'Sullivan, CPA, has been reappointed to the Board of Trustees of the University of West Florida. O'Sullivan is the managing member of Warren Averett's Gulf Coast Division. He is a founding member of the former Gulf Coast firm, O'Sullivan Creel.

Simona Faroni, president of Fort Walton Beach-based G.S. Gelato & Desserts, a manufacturer of Italian gelato and sorbet, has been recognized as one of the Influential Women in the Food Industry by The Griffin Report and as one of the Top Female Business Owners by Enterprising Women.

Edison Electric Institute presented Gulf Power with the association's "Emergency Recovery Award" for outstanding power restoration efforts in 2014 following a severe ice storm in January and major flooding in April.
West Florida Hospital was recently named one of the nation's 100 Top Hospitals® by Truven Health Analytics, a leading provider of data-driven analytics and solutions to improve the cost and quality of health care. The study identifies hospitals that provide the highest level of value to their communities, based on a national scorecard.
Della Scott-Ireton, associate director of the Florida Public Archaeology Network, received the 2015 Senator Bob Williams Award at the annual Florida Heritage Awards ceremony. She has worked with the Pensacola Shipwreck Survey, University of West Florida Historic Trust, Florida Bureau of Archaeological Research and the government of the Cayman Islands.
Hilton Sandestin Beach Golf Resort & Spa garnered two recognitions from Hilton Worldwide: the "Make it Right" Award and the "Make it Right" Most Improved Award. The "Make it Right" program is a way to measurably show the commitment to serving Hilton guests and is based on an email survey sent to a random list of guests to gauge the satisfaction of their stay.
Brian Haugen and Steve Cann have been named as one of the 2015 PLANADVISER Top 100 Retirement Plan Advisory Teams, an annual listing of adviser individuals, teams and multi-office teams that stand out in the industry.
White-Wilson Medical Center has been granted a three-year term of accreditation in Echocardiography in the areas of Adult Transthoracic and Adult Stress.
IMPACT 100 Pensacola Bay Area received the Public Citizen of the Year Award from the National Association of Social Workers, Northwest Florida Unit, and has been nominated for the same award on the state level.

Carrie Boynton with Warren Averett, LLC, Certified Public Accountants and Advisors, has become a Certified Public Accountant.

ResortQuest Real Estate announced its 2014 top producers during its annual banquet. The Nathan Abbott Team of the Destin office received highest honors for top closed production in 2014 by achieving $43.1 million in total sales volume. Janette Klein of the Miramar Beach office received runner up for total production with $22.8 million in sales volume, and Mary Fletcher of the TOPS'L Beach & Racquet Resort office received highest honors for top closed production by a single agent with $10.5 million.
Jerry Pate Company of Pensacola was named the Club Car distributor of the year for overall superior performance during the annual awards ceremony held at the 2015 Golf Industry Show. The company also received the prestigious Club Car Black & Gold designation for 2015, recognizing its business performance and customer service. Account Executive Jason Gattina, SCPS, received the prestigious Green Blazer Award for his accomplishments in Toro equipment sales.
The Courtyard and Residence Inn by Marriott Sandestin at Grand Boulevard, owned by the Howard Group, each received top honors for performance and achievements in 2014. Both hotels were recognized out of thousands of Marriott hotels worldwide at the 2015 Marriott General Managers Conference. The Courtyard by Marriott Sandestin received the Platinum Hotel Award for its overall customer service satisfaction scores ranking in the top one percent out of 1,000 Courtyard hotels worldwide. The Residence Inn by Marriott Sandestin received the Gold Hotel Award for its overall customer service satisfaction scores ranking in the top 10 percent out of 667 Residence Inn hotels worldwide. Tania Koehler also received the Diamond General Manager of the Year award for her management of both hotels.
Twin Cities Hospital in Niceville recently announced the recipients of the 2014 Dr. Frist Humanitarian Awards: Dr. Mark Schroeder, Wendy Borcyk (employee) and Wanda Stapleton (volunteer). The award is the highest honor an employee, volunteer and physician can receive at HCA, the parent company of Twin Cities Hospital.
Appointed by Gov. Scott
Dr. Carl Spear, 50, of Pensacola, a self-employed optometrist, to the Board of Optometry.
Ken Bell, 58, of Pensacola, a shareholder with the Gunster Law Firm and a former Florida Supreme Court Justice serving from 2002 to 2008, to the Florida Government Efficiency Task Force.
Nolan Sanford Winn, 61, of Pensacola, reappointed as a Judge of Compensation Claims, a post he has held since 2006.
William "Billy" Buzzett, 56, of Santa Rosa Beach, an attorney and partner with Harrison, Rivard, Duncan & Buzzett, to the Florida State University Board of Trustees.
Robert "Bob" Jones, 72, of Westville, chief executive officer of Jones-Phillips & Associates Inc., to the University of West Florida Board of Trustees.
Frank White, 36, of Pensacola, general counsel and business analyst for Sandy Sansing Dealerships, to the Florida Development Finance Corporation.
Patrick Dawson and Kevin Lacz to the Pensacola State College District Board of Trustees. Dawson, 49, of Milton, is the general manager of G4S Secure Solutions Inc. Pensacola. Lacz, 33, of Gulf Breeze, is a physician assistant for Regenesis LLC.
Forgotten Coast
Appointed by Gov. Scott
Veronica Wold, 45, of Crawfordville, a government operations consultant with the Department of Corrections, to the Barbers' Board.
BaY
Local Honors
Michelle Miller, owner of At Home Comforts Pet Sitting in Panama City, has been named Pet Sitters International's 2014 Pet Sitter of the Year™. Chosen from more than 440 nominations, she will serve as the public face of PSI's nearly 7,000 independently owned member businesses and represent the pet-sitting industry throughout 2015.
PCB Chick in Panama City Beach won the People's Choice Award at the second annual Chicken Salad Chick franchise conference. The honor goes to the restaurant that received the highest percentage of positive reviews from guests via all social media and corporate submissions.
Local Happenings
This spring, Silver Airways began new daily, non-stop service to Orlando International Airport and Tampa International Airport from Northwest Florida Beaches International Airport.
The Sun Harbor Marina, one of the oldest marinas in the area and one of the few deepwater facilities in Panama City, has been sold to Sun Harbor Holdings LLC in a transaction managed by Nations Real Estate. The new owners plan to improve the existing facilities.
Appointed by Gov. Scott
Dr. Peter Claussen, 65, of Panama City, a self-employed pediatric dentist, to the Florida Healthy Kids Corporation Board of Directors.
I-10
Appointed by Gov. Scott
Richard Schwab, 42, of Perry, a procurement manager with M.A. Rigoni, to the Suwannee River Water Management District. Schwab is president of the Southeastern Wood Producers Association, vice president of the American Loggers Council and on the board of the Forest Resources Association.
Joe C. Peavy, 83, of Madison, a retired sheriff of Madison County, to the Third Circuit Judicial Nominating Commission.
Compiled by Linda Kleindienst