Sound Bytes February/March
Northwest Florida Locals Make Great Accomplishments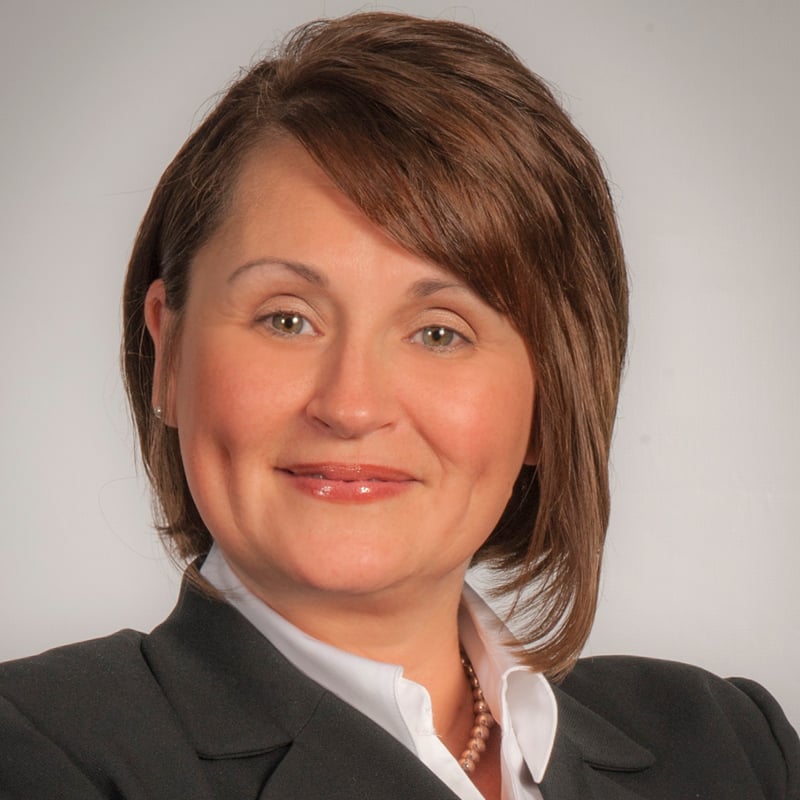 Capital
New Beginnings
Jeremy L. Susac, a partner at Florida's business law firm Berger Singerman, is now a member of the Florida Energy System Consortium advisory board. Susac is a member of Berger Singerman's Government and Regulatory Team, and his practice focuses on energy and environmental law, and water/wastewater regulation. Based in the firm's Tallahassee office, Susac has extensive experience with regulations governing entities subject to the jurisdiction of the Florida Public Service Commission, Florida Department of Environmental Protection and Florida Department of Agriculture and Consumer Services.

Allison Harrell and Michael Kalifeh have been admitted as shareholders and will join eight others as owners of Thomas Howell Ferguson PA, a professional accounting firm headquartered in Tallahassee. Harrell, leader of the not-for-profit team, has approximately 11 years experience auditing governmental, not-for-profit and other entities. Kalifeh, leader of the firm's private business and entrepreneurial focused team, has approximately 11 years of accounting experience in providing tax compliance and consulting services to corporate, partnership, not-for-profit, trust and individual clients.
Leon County Administrator Vincent S. Long is now president-elect of the newly formed Florida Association of County Managers Inc. The FACM is a professional association of chief executive officers created to address common challenges and opportunities that impact county government. County managers from throughout the state recently attended the Florida Association of Counties (FAC) Legislative Conference in Tampa to formally establish FACM as an affiliate of FAC.
Heather Mitchell, formerly president and CEO of United Way of the Big Bend, is now vice president for resource development at Tallahassee Community College and executive director of the TCC Foundation.
The Florida Chamber Foundation has nae at Florida TaxWatch.
Shannon Wood is now a mortgage loan consultant for Gulf Winds Federal Credit Union. Wood's job is to work with realtors and business leaders throughout the community to promote the mortgage division's loan products and service. Wood has more than 10 years of experience in the credit union industry and before joining Gulf Winds worked for nearly five years as the assistant vice president of the Home Loan Department at Envision Credit Union.

Brett Cyphers of Tallahassee has been named the new executive director of the Northwest Florida Water Management District Governing Board. Cyphers previously served as the assistant executive director since June 2012 and replaced Jon Steverson, who was appointed to secretary of the Florida Department of Environmental Protection. Cyphers is a veteran of the United States Army and Florida National Guard and holds a degree from Florida State University.
The Florida Restaurant and Lodging Association's Tallahassee Chapter recently installed new officers for 2015. The installation took place at the Versi Lounge in the 101 Restaurant in December. The new officers are President Sam McKay of Staybridge Suites; VP of Restaurants Mike Schmidt of The Egg Café & Eatery; VP of Lodging Michelle Wilson of Hampton Inn & Suites; Treasurer Emily Johnson-Truitt of Springhill Suites; and Secretary Russell Daws of Tallahassee Museum. The chapter also swore in a new board of directors: Adam Corey of 101 Restaurant, Clint Brewer of Republic National Distributing, Ernie Moses of Candlewood Suites, Wade Shapiro of Legacy Insurance Solutions, Steve Adams of ClubCorp of America, Jon Sweede of 101 Restaurant, Bo Schmitz of Four Points by Sheraton Tallahassee Downtown, Jonathan Brashier of Aloft Tallahassee Downtown and Amanda Morrison of Madison Social.
Congratulations to the 2015 Knight Creative Communities Institute Community Catalyst Class: Paige Carter-Smith, Fran Conaway, Ashley Daniels, Brad Johnson, Stefanie Kiedrowski, Jack Levine, Lucas Lindsey, Joseph Lowder, Christine Nieves, Rev. Robert Streater, Alana Taylor, Krishnan Viswanathan and Gayle Webb. KCCI brings together a diverse group of visionaries who implement "sense of place" projects to retain, attract and harness talent, increase entrepreneurship and enhance Tallahassee's economic mobility.

Michael Anway, former Health and Human Services policy coordinator for Gov. Rick Scott, has joined Holland & Knight's Florida Government Advocacy Team as senior policy advisor in Tallahassee. Anway will advise health care industry clients, including Medicaid vendors and providers; pharmaceutical, medical device and biotechnology companies; hospitals and research institutions; and technology companies on government relations strategies.
The Tallahassee Board of REALTORS® held its annual installation of officers and directors in December. Mariela Santurri was installed as 2015 president and Trina Searcy as president-elect. The 2015 board of directors include Susan Gwynn, secretary; Georgia Turner, treasurer; Jeff Doxsee, past president; Leah Chapin, director; Dana Cummins, affiliate director; Stan Derzypolski, director; Sonya Hall, Wakulla Chapter director; Tiffany Hamilton, director; Greg Lane, director; Caryl Pierce, commercial council director; Jackie Sharpton, Gadsden Chapter director; and Debbie Williams, director.
Good Works
Sweat Therapy Fitness recently hosted a "Super SweatFest" at the Midtown studio in Tallahassee to raise money for the local Big Bend chapter of Girls on the Run. More than 40 people participated and raised a total of $550. Girls on the Run of the Big Bend is part of a network of more than 200 nonprofit councils across the country. Kim and Brian Bibeau, owners of Sweat Therapy Fitness, presented the donation check to Ericka McKibbin of Girls on the Run on Dec. 11.
Gulf Winds Federal Credit Union donated $20,000 to America's Second Harvest of the Big Bend this past Christmas season to help put groceries on the table for folks during a tough time of year.
Local Happenings
Silver Airways is now offering service between Tallahassee Regional Airport and Fort Lauderdale International Airport, and an additional flight to Orlando International Airport as well. "Fort Lauderdale is one of our top three destinations. We are happy to work with our partner, Silver Airways, as we continue to enhance the intra-state services offered at TLH," Director of Aviation Chris Curry said. "Nonstop, daily flights between Fort Lauderdale and Orlando will provide the residents in our community with greater connectivity within the state." Silver Airways is one of three major commercial air carriers servicing the Tallahassee market. The others are American Airlines and Delta Air Lines.
Tallahassee Community College will once again be a host site for Leadercast, a one-day live streaming event that is simultaneously broadcast from Atlanta to more than 100,000 leaders around the globe. Leadercast features a nonstop lineup of world-renowned leaders speaking straight to local leaders about issues that impact their organizations and their local communities.
This year's event will take place on Friday, May 8, from 8:30 a.m. to 4:30 p.m. The Leadercast Tallahassee location will be TCC's Ghazvini Center for Healthcare Education. The theme of this year's program is "The Brave Ones," and speakers have been chosen to exemplify bravery in both personal and public spheres, including Nobel laureate Malala Yousafzai (the "Bravest Girl in the World"); Rudy Giuliani, 107th mayor of New York City; Aja Brown, mayor of the City of Compton (California); Cmdr. Rorke Denver, Navy SEAL Commander and author. To see the full speaker line up and additional information, go to leadercast.com/live. To purchase tickets, go to xorbia.com/e/lc454/Leadercast-2015
Local Honors
Aegis Business Technologies took home several honors at TSAE's annual event, including Supporting Organization of the Year; Aegis Account Manager Garrett Lucas took home the trophy for Associate of the Year.
Tallahassee attorney Lawrence E. Sellers Jr. was re-elected to his seat on the Florida Bar Board of Governors without opposition to represent the Second Judicial Circuit.
Appointed by Gov. Scott
Benjamin Bush, 38, and Clayton Ketcham, 62, both of Tallahassee, to the Florida Real Estate Appraisal Board. Bush is an attorney with Garner, Bist, Wiener, Bowden, Bush, Dee, LaVia Wright P.A. Ketcham is president of Ketcham Appraisal Group.
Tom Byron, 57, and Gwen Keenan, 49, both of Tallahassee, to the State Emergency Response Commission. Byron is the chief engineer for the Florida Department of Transportation. Keenan is director of emergency response with the Florida Department of Environmental Protection.
Emerald Coast
Local Honors
Pensacola-based Innovation Coast, Space Florida and the Florida Small Business Development Center Network joined forces to present the biggest innovation award and business plan competition in the state's history. First place winner of $100,000 was IRIS (Intelligent Retinal Imaging Systems), a technology that doubles the diabetic eye screening rate, preventing blindness and reducing health care costs. Second place winner of $50,000 was Accountingfly, an online recruiting company connecting top talent with accounting firms. The third place winner of $5,000 in services and office space, from the Pensacola Chamber Center for Innovation and Entrepreneurship, was Robotics Unlimited. The company creates disruptive robotics technology and brings it to the mass market.
Winners of Microsoft "Bizspark Plus" subscriptions, a $60,000 value in Microsoft software and Azure services, were: Paracosm, Robotics Unlimited and Cognitive Big Data Systems.
Certified Manufacturing Enterprises of Holt (Okaloosa County) was presented with the Governor's Business Ambassador Award for the company's commitment in creating jobs for families in Northwest Florida. CME offers long term, multi-year, turnkey programs that include kitting, laser wire marking, cable and harness assembly, electro-mechanical assemblies and circuit card assembly.
The Emerald Coast Utilities Authority was awarded the 2014 NGV Achievement Award for outstanding contributions to the advancement of natural gas as a vehicular fuel, outstanding educational leadership, vision and innovation. ECUA maintains and operates the largest diversified natural gas vehicle fleet in the state with a current roster of 100 vehicles and a projected total of 130 vehicles by October 2015. The program has delivered over $350,000 in maintenance cost savings that are ultimately translated into additional cost savings for customers.
Twin Cities Hospital in Niceville was honored with an "A" grade in the fall 2014 Hospital Safety Score, which rates how well hospitals protect patients from errors, injuries and infections. The Hospital Safety Score is compiled under the guidance of the nation's leading experts on patient safety and is administered by The Leapfrog Group, an independent industry watchdog.
Gulf Power Company was recently named a 2014 Utility Customer Champion — an industry leader in building customer trust, achieving operational excellence and offering value-added products and services — by Cogent Reports, a division of Market Strategies International. Gulf Power scored 755 (out of a possible 1,000 points) on the Engaged Customer Relationship Index, which is based on in-depth responses from 40,000 residential customers of the 127 leading U.S. electric and natural gas utilities.
Glenn Scharf, CPA with Saltmarsh, Cleaveland & Gund, has been recognized as one of the "Top 10 Public Accounting Professionals" in Florida. Each year, the National Academy of Public Accounting Professionals distributes a "Top 10" list in each state. To become eligible, one must be nominated by a client or a licensed accountant. The lengthy evaluation process reviews various qualifications, including the years of experience, areas of expertise and certifications.
Chuck Landers of Saltmarsh, Cleaveland & Gund has been elected to shareholder. He joined the firm in 2005 and has served as a senior manager in the Audit & Assurance Services Department.
Seagar's Prime Steaks and Seafood, the only AAA Four-Diamond restaurant in Destin, has received an OpenTable Diners' Choice Award for Top 100 Steakhouses in America. The accolade, which honors hospitality excellence, is derived from more than five million reviews submitted by OpenTable diners for more than 20,000 restaurants in all 50 states and the District of Columbia.
Local Happenings
John L. Hutchinson, Gulf Power's director of Community and Economic Development, retired in late 2014 after 24 years of service with the local utility and a total of 32 years working for the utility industry.
G.S. Gelato & Desserts, a manufacturer of authentic Italian gelato and sorbet in Fort Walton Beach, has maintained double digit growth for the past 19 years and is expanding its production capacity to accommodate customer demand with plans to build a 25,000-square-foot temperature-controlled storage warehouse. The goal is to increase production by 40 percent in 2015.
Ronald Jackson, president of Pensacola-based Saltmarsh, Cleaveland & Gund, has been named chairman of the Board of Directors of PKF North America for 2015. PKF North America is a leading association of 104 separate and legally independent accounting and consulting firms located in the U.S, Canada and Mexico. Its member firms have net fees totaling approximately $1.5 billion.
New Beginnings
Pete Knowles has been named president and chief operating officer of the Legendary family of companies. Bruce Craul will continue his responsibilities as chief operating officer of all the HarborWalk Village-related companies. Knowles joined Legendary in January 2013 as executive vice president. Prior to joining Legendary, he spent 24 years in finance and banking, culminating as president and CEO of BankTrust.
Stirling Properties has opened its first Florida office in Pensacola at the SunTrust Tower at 220 West Garden Street. It joins 12 other offices located in Louisiana, Mississippi and Alabama.
Chef Phillip McDonald joins the Bud & Alley's team as executive chef of The Pizza Bar at Bud & Alley's on 30A in Seaside. McDonald, who was born and raised in Destin, recently returned to the Emerald Coast after a year honing his culinary skills with some of the best in the New York culinary scene, including a six-month stint as sous chef at Reynard in the Wythe Hotel.
Martin Stewart has been appointed the new sales manager of the Coldwell Banker United, REALTORS®, Pensacola Beach office. Stewart has been with the company since 2012.
Bay
Local Honors
The Bay County Association of REALTORS® recognized Katie Patronis with its 2014 annual independent Broker of the Year award, which recognizes outstanding commitment to professionalism and performance within the local real estate community. Patronis was just 18 years old when she earned her real estate license while working with her mother, Melissa Ryan, at her CENTURY 21 office. She now co-manages CENTURY 21 Ryan Realty as a broker and owner.
Tidewater Beach Resort, part of Wyndham Vacation Rentals®, the world's largest professional manager of vacation rentals, was awarded a 2014 Reader's Choice Award by the readers of ConventionSouth magazine.
Local Happenings
Neal Wade, who led the Bay Economic Development Alliance for the past three years, has left to head a new Economic Development Academy at the University of Alabama.


A former director of the Alabama Economic Development Office, Wade was senior vice president of economic development for The St. Joe Company before joining the EDA.
I-10
Local Happenings
Farm Credit of Northwest Florida has designed the Youth Agricultural Loan Program specifically to help active 4-H and FFA members get a running start with their agriculture-related projects. Loans will be offered for up to $2,500, will not exceed 18 months, are contingent on a purchase of cooperative stock up to $50 (2 percent) of loan amount and will need to be co-signed by a parent or guardian. There are no fees involved with this program. Find more information and the application on Farm Credit's Young, Beginning, Small and Minority Farmers Web page: farmcredit-fl.com/ybsm-farmers.
Appointed by Gov. Scott
Hannah Sumner Causseaux, Kyle Hudson and Daniel Ryals III to the Chipola College District Board of Trustees. Hudson, 33, of Westville, is the Holmes County Clerk of the Circuit Court. He previously was a teacher in Holmes County. Causseaux, 30, of Bristol, is the former director of appointments in the Executive Office of the Governor. Ryals, 63, of Blountstown, is a real estate broker and the chairman of the Calhoun County School Board.
Compiled by Linda Kleindienst