Sound Bytes December/January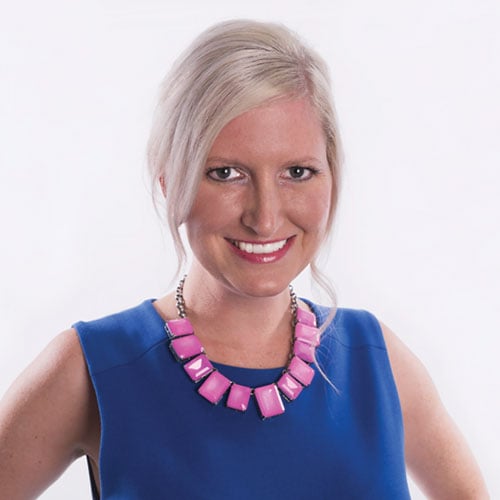 Capital Corridor
New Beginnings
Terrie Ard, APR, CPRC, has become the new president of Moore Communications Group after serving as senior vice president of the firm since 2006. Justin Smith has been named art director.
Valerie Wickboldt has left CoreMessage to become vice president of communications at the James Madison Institute.
David M. Christian has been named vice president of government affairs at the Florida Chamber of Commerce. The 20-year government affairs veteran will head up the Chamber's team of 25 lobbyists.
Hospital Corporation of America has hired Ryan Anderson as director of Government Relations in Florida. Anderson previously worked at the Rutledge Ecenia law firm in Tallahassee.
Former Jeb Bush adviser Brewser Brown will head up Capitol Resources LLC's new Florida office. Capitol Resources is based in Jackson, Miss., and is headed by Clare Hester and Haley Barbour's nephew, Henry Barbour.
Kerry Anne Watson has been named president of public relations at The Zimmerman Agency, a Tallahassee-based firm ranked among the three largest hospitality agencies in the U.S.
Heath Beach has been named the City of Tallahassee's Budget Director. He previously worked for the City of Jacksonville and Hillsborough County in budget-related roles and most recently served as a policy and market consultant for a North Carolina alternative energy company.
Celebrity Chief Joe Rego has been selected by Hunter & Harp to open their latest Midtown project, The Front Porch.
Thomas Howell Ferguson, one of the largest Certified Public Accounting firms in the state, recently acquired Meeks International LLC, a Tampa-based accounting firm.
Local Honors
Sixteen women from the Florida Panhandle were recently awarded the prestigious Girl Scouts Woman of Distinction Award for their roles as professional women and active citizens in the community. Gayle Avant, president of the legacy Girl Scout Council of the Apalachee Bend Inc. from 1980 until 1984 and a lifetime member, received the Pearl Lifetime Achievement Award. Secretary of the Florida Lottery Cynthia F. O'Connell received the Diamond Award.
Others honored were: Kelly Dozier, senior vice president, Mad Dog Construction (Architecture, Real Estate, Construction); Melanie Mays, founder of the Monticello Acting & Dance Company (Arts); Sue Semrau, head women's basketball coach, Florida State University (Athletics and Fitness); Sue Dick, president, Greater Tallahassee Chamber of Commerce and the Economic Development Council of Tallahassee-Leon County (Business); Lady Dhyana Ziegler, professor of journalism, Florida A & M University (Education); Robin Will, supervisory refuge ranger, St. Marks National Wildlife Refuge (Environment); Nancy Daniels, public defender of the Second Judicial Circuit (Government, Elected Official); Karen Walker, attorney, Holland & Knight (Law); Dr. Charlotte Maguire, retired pediatrician (Medicine and Health); Marjorie Menzel, reporter, News Service of Florida. (Public Relations/Media); Rosanne Dunkelberger, editor, Tallahassee Magazine (Media/Magazines); Lt. Colonel Donna Pilson, U. S. Air Force, Commander of the Tyndall Research Site (Science, Technology, Engineering, Math); Patty Mitchell, coordinator, R.E.A.D. Program (Social Services); Debbie Moroney, chief operations officer, PACE Center for Girls (Youth Services).
Goodwill Industries – Big Bend Inc. has been recognized with an award from RESPECT of Florida as the best non-profit in Florida providing service-related employment opportunities for people with disabilities.
Capital City Bank Group Chairman and CEO Bill Smith has received the Godfrey Smith Past Chairman's Award from the Greater Tallahassee Chamber of Commerce. The honor is conferred annually to recognize an individual who has provided significant contributions to the business community before, during and after their tenure as Chamber chairman.
Nathan Adams, a partner in Holland & Knight's Tallahassee office, has been named president-elect of ECHO, which has served Leon County residents and the homeless for 30 years.
Bing Energy International, a pioneer in efforts to revolutionize the production of power by creating a new generation of hydrogen fuel cells, has been honored as Florida's most innovative and environmentally friendly small business. The designation came when the Tallahassee-based company was named the winner of the 2012 Sustainable Florida Best Practice Award in the small business category.
The Tallahassee Regional Airport was awarded the Federal Aviation Administration's Airport Safety Mark of Distinction Award. TLH was specifically noted for its participation in nationally recognized FAA Safety Management System pilot studies, discrepancy-free annual FAA certification inspections for the past two consecutive years, a commitment to personnel safety training and dedication to safety promotion principles.
Gus Corbella, director of the Governmental Affairs practice at Greenberg Traurig, has been reelected as chairman of the Florida Film and Entertainment Advisory Council for a second term.
The Leon County Tourism Development Council (Visit Tallahassee) has named Mark Bonn and Hotel Duval as recipients of its 2012 Thomas A. Waits Distinguished Leadership Awards. As a research partner for more than 16 years, Bonn helped pioneer tourism development efforts in Leon County, while also impacting tourism education, research and service. Hotel Duval was recognized for its excellent contributions to the Tallahassee community through its one-of-a-kind experiences, like the hotel's rooftop bar, which serves as the only rooftop lounge between Atlanta and South Beach.
Leon County Commissioner Jane Sauls has been recognized as an Outstanding Public Official by the Florida Association of Museums.
Capital Regional Medical Center is one of the nation's Top Performers on key quality measures, according to The Joint Commission, the leading accreditor of health care organizations in America.
Legal Affairs
Four shareholders in Akerman Senterfitt's Tallahassee office were ranked and included in the 2012 edition of the Chambers USA Guide of leading attorneys. They are: Silvia Alderman (Environmental), Marty Dix (Health Care), Kathi Giddings (Appellate) and Jason Lichtstein (Environmental).
Five Tallahassee shareholders of the Gunster law firm have been named to The Best Lawyers in America 2013, a peer evaluation: Beth Keating, Administrative/Regulatory Law; Charles A. Guyton and Beth Keating, Energy Law; Terry Cole, Environmental Law; J. Larry Williams, Government Relations Practice; Lila A. Jaber, Natural Resources Law and Utilities Law.
Robert J. Sniffen and Michael P. Spellman, the two principals of Sniffen & Spellman, have been selected for The Best Lawyers in America 2013 in the practice areas of Employment Law, Management/Labor Law, Management and Litigation, Labor and Employment. Sniffen was named 2013 Tallahassee Employment Law-Management "Lawyer of the Year."
Appointed by Gov. Scott
Ronald Davis, 67, of Tallahassee, president of 21st Century Solutions, to the Purple Ribbon Task Force.
Emerald Coast
New Beginnings
Landrum Human Resource Companies is expanding its services to the European market. Landrum Europe will provide U.S. companies with business development, recruitment, HR services and consultancy, in addition to providing clients with staff and local offices in the European market.
ServisFirst Bank has added 19-year banking veteran Tony Graydon as senior vice president, Commercial Banking. The Pensacola branch of the bank has also added another banking center in Cordova.
The National Flight Academy, located in Pensacola and home of Ambition, the aviation-in-residence facility that has mainly focused on middle and high school students, is now open for corporate business and retreats.
Dr. Juliet DeCampos has joined the team of specialists at The Andrews Institute for Orthopaedics & Sports Medicine and Baptist Medical Group. DeCampos is the former president of Emerald Coast Orthopaedics & STAR Sports Medicine.
Gulf Power Company is beefing up its business development efforts through a number of new initiatives, including the "Re-occupancy" incentive that provides grants to businesses that move into buildings that have been vacant for six months or longer. The program is designed to fill vacant storefronts by providing a grant based on the total number of square feet and the type of business.
Certified Physician Assistant Jill Smith is the newest addition to the practice of Dr. Nitin Bawa.
Hilton Sandestin Beach Golf Resort & Spa has added Sushi Chef Sam Sumio Miyashita to its award-winning culinary team.
Jennifer Merchant has joined IMS ExpertServices as a senior recruiting consultant.
Santa Rosa County is among 11 Florida communities with military installations that have received Defense Reinvestment Grants from the state to support base retention and economic diversification efforts. The $40,000 will be used to support efforts of the county's military affairs coordinator and protection of Naval Air Station Whiting Field's mission. Whiting is responsible for 30 percent of the county's economy — $900 million.
Longtime local realtor and Blue Mountain Beach resident Barbara Lovell has joined the onsite sales team at NatureWalk at Seagrove. NatureWalk is a new master-planned development from Kolter Homes near the Gulf and next to the popular communities of WaterColor and Seaside.
Local Honors
The Pensacola Blue Wahoos is one of seven Florida businesses recognized by the state in October, Disability Employment Awareness Month, for being exceptional employers of people with disabilities.
IMPACT 100 Pensacola Bay Area, a local women's philanthropy group, has awarded $104,000 grants to each of seven local organizations in Escambia and Santa Rosa counties. They are: Arts and Culture – Friends of the Saenger; Education – Milk and Honey Outreach Ministries Inc.; Environment, Recreation and Preservation – Pensacola Lighthouse Association Inc.; Family – Manna Food Bank Inc.; Health and Wellness – Appetite for Life Inc.; Family – Autism Pensacola Inc.; Health and Wellness – Escambia Search and Rescue.
Legendary Marine, the Gulf Coast's largest boat dealership with sales and service locations in Destin, Fort Walton Beach, Panama City and Gulf Shores, Ala., recently won several top sales and customer service awards from national boat manufacturers, as well as a major regional award for best boat sales and service. For the second consecutive year, Legendary was honored as #1 Dealer Nationwide for Sales from Sea Hunt Boats, took top sales honors for Everglades boats and received the Bob Dougherty Award for overall outstanding performance. At the national Cobalt Boats dealer meeting, Legendary received the top customer service award for the region.
The Joint Commission, the leading accreditor of health care organizations in America, recently handed out honors to several local medical facilities. Regional Medical Center Bayonet Point's hospital laboratory earned the Gold Seal of Approval™ for accreditation by demonstrating compliance with national standards for healthcare quality and safety in laboratories. Fort Walton Beach Medical Center and Twin Cities Hospital were named among the nation's Top Performers on key quality measures for exemplary performance in using evidence-based clinical processes that are shown to improve care for certain conditions, including heart attack, heart failure, pneumonia, surgical care, children's asthma, stroke and venous thromboembolism, as well as inpatient psychiatric services. Fort Walton Beach Medical Center was the only hospital in the tri-county area named to this distinguished list in all four measure sets for two consecutive years.
The Northwest Florida Coast Chapter of the Florida Public Relations Association has honored Paul Schreiner, managing partner at Carrabba's Italian Grill at Silver Sands Factory Stores, as "Person of the Year" for his hands-on public relations on behalf of his establishment and instilling his staff with a culture of community integration. The group also honored Andi Mahoney, incoming president-elect, as its 2012 member of the year and bestowed the President's Award on Kay Phelan, incoming treasurer.
The Emerald Coast Utilities Authority recently presented the "Protector of the Environment" Award to the Wendco Group, which operates 38 restaurants and employs more than 1,100 people in Northwest Florida and South Alabama. The initiative rewards local Pensacola businesses and food service establishments that promote a positive safe working — and clean eating — environment through ECUA's Fats, Oils, and Grease and Backflow Prevention Programs.
Bay County
Local Happenings
GPD Pathology, a life sciences company and independent laboratory that processes and diagnoses patient tissue specimens, is moving to Bay County. It is projected to hire 83 employees over three years at an average annual wage of $68,000, more than 200 percent of the area's average annual wage. The company expects to be operational by March and will be located in the former HealthSouth building at 1710 Lisenby Avenue in Panama City.
ITT Exelis recently celebrated the dedication of its new mine defense facility in Panama City. Systems produced by Exelis are used by the U.S. Navy and Allied Forces to find and clear multiple types of sea mines from strategic waterways that carry 90 percent of international trade.
Local Honors
The website operated by the Panama City Beach Chamber of Commerce (PCBeach.org) was recently awarded a first place in the Outstanding Communications Awards by the Florida Association of Chamber Professionals.
Bay County is one of 11 Florida communities with military installations that received Defense Reinvestment Grants from the state to support base retention and economic diversification efforts. The Bay Defense Alliance was awarded $100,000.
Appointed by Gov. Scott
Rita L. Acoba, 75, of Panama City, a retired bank executive, to the Early Learning Coalition of Northwest Florida.