Santa Rosa County is Rich in Outdoor Recreation
With two state parks and other public lands to explore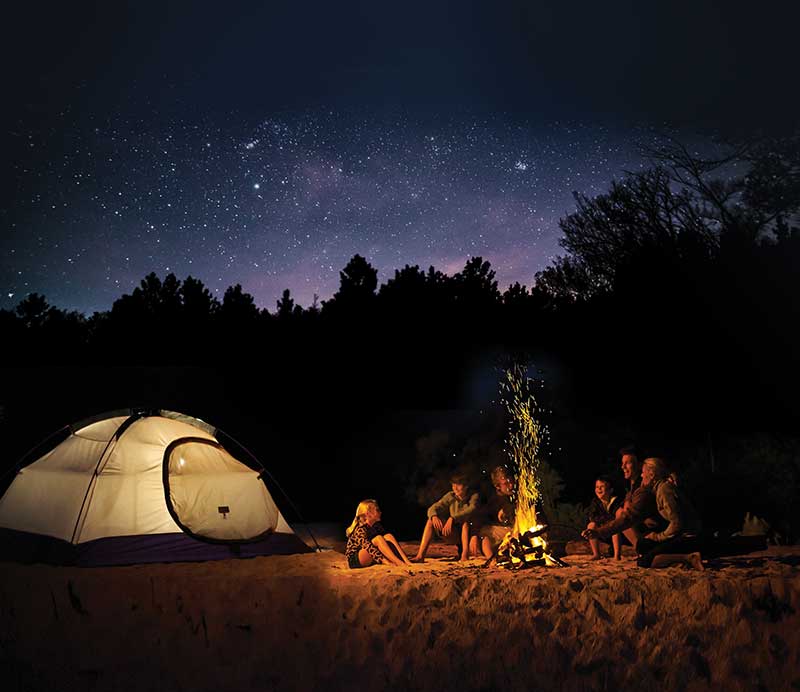 Santa Rosa County, with seven miles of Gulf front on Santa Rosa Island, has two of Florida's 164 state parks: the 590-acre Blackwater River State Park, established in 1967, and the 11,000-acre Yellow River Marsh Preserve State Park, established in 2000 — one of the state's last remaining tracts of wet prairie.
The Blackwater Wildlife Management Area, the Blackwater Carr Unit and the Blackwater Hutton Unit comprise more than 200,000 acres in Santa Rosa and Okaloosa counties, adding up to one of the largest state forests in Florida.
The Blackwater Carr Unit is a 600-acre section of the Blackwater State Forest, four miles northwest of Holt and Highway 90.
The Blackwater Hutton Unit is 7,600 acres north of Highway 90, five miles east of Milton.
The state forest's natural stands of longleaf pine are among the best remaining examples of the longleaf pine/wiregrass ecosystem that once covered much of the Southeast.
The forest is a critical habitat for plants and animals, and its water resources offer opportunities for hunting, fishing, wildlife viewing, hiking, biking, camping, swimming, horseback riding and paddling.
The Yellow River Wildlife Management area includes more than 28,000 acres between Milton and Crestview. The river from which it gets its name is 92 miles long and runs through Alabama and Florida, emptying at Blackwater Bay.
Blackwater River State Forest is named for the 58-mile long river that begins in Alabama and meanders through the forest and Milton, then into Blackwater Bay.
Within the forest is the 600-acre Blackwater River State Park, about 15 miles northeast of Milton, near the small town of Harold.
The forest, with a topography best described as rolling, is known for its longleaf pine/wiregrass ecosystem. When combined with the Conecuh National Forest to the north and Eglin Air Force Base to the south, it's the largest contiguous ecological community of its type in the world.
Longleaf pines once covered more than 60 million acres in the Southeast coastal plain area, according to the park service. Today, less than five percent of that ecosystem remains.
Blackwater River, with an average flow rate of 2 to 3 mph and average depth of 2.5 feet, is one of the few shifting sand-bottom streams that remains in its natural state for nearly the entire length of the river. It's a popular place for canoeing, kayaking and tubing.
Coldwater Creek, which eventually meets up with the Blackwater River, is spring-fed and is cold, clear and shallow, with a swift current. That makes paddling upstream a rigorous workout, while the downstream trek is fast-paced.
Although there are some private homes and docks, the area is generally rural. The river flows past pine and hardwood forest, hammock, sandhill and scrub. Wildlife includes deer, woodpeckers and other birds. Along the way there are sand bars for picnicking or camping.