Residential Resurgence
New construction is on the rise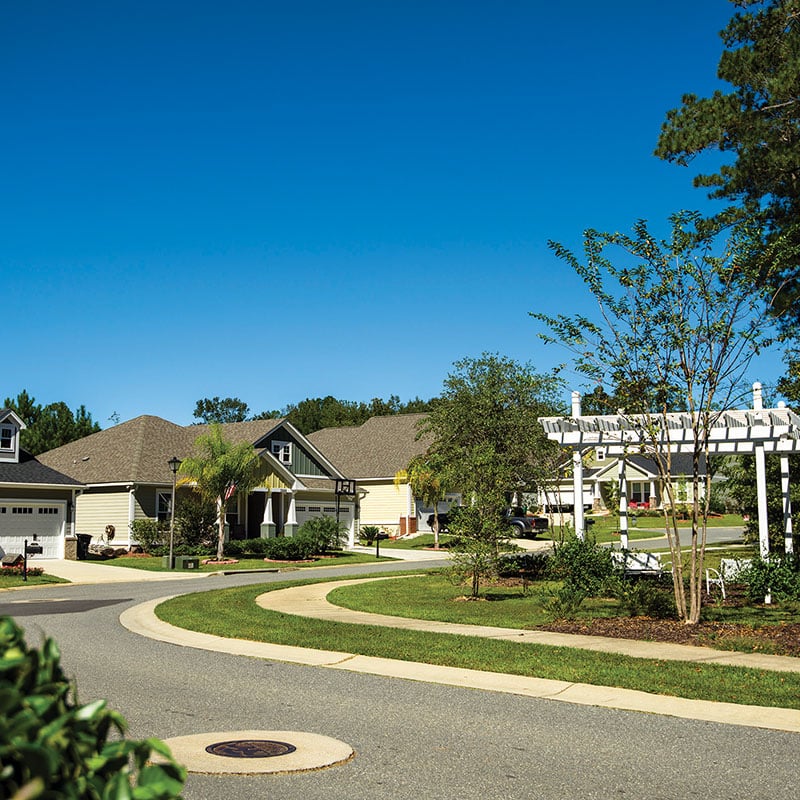 Tallahassee's residential housing market appears to be heating back up after years of experiencing a slow burn, according to prominent brokers and builders.
"We are finally seeing signs of life. The market has been steady over the last eight years, but we are finally entering a growth market," said Thomas Asbury Jr., internal operations manager for Premier Fine Homes. "From a new-construction perspective, yes, there has been a resurgence in the residential home market. We have almost doubled our sales for 2016 compared to 2015."
Over at Naumann Group Real Estate, broker/owner Jason Naumann concurred that there is a big demand for new construction.
"The residential single-family housing market has been busier this year so far than we ever had for our company," Naumann said. "To give you an idea, we have more transactions and more dollar volume year-to-date than we had in 2005-2006. Now, the prices obviously are not where we saw them in 2005 and 2006, but they're climbing back up. So the activity is by far there."
First-time homebuyers, downsizers and seniors are all looking for new homes, according to Naumann and Asbury.
"Every market segment we have is buying. You have first-time homebuyers, downsizers, empty-nesters, professionals, move-up buyers," Naumann said. "What I primarily have been focused on personally is an active lifestyle-type product with great location for people who are wanting to downsize. More of that niche, park-like neighborhood, not these big projects."
Asbury said that Velda Oaks, a Premier development and a high-volume community located off of Velda Dairy Road, started out as a neighborhood for all demographics, but it now appears that more people in the 55-plus age tier have bought homes there.
"As we build our final two homes, we have found that over 85 percent of the homeowners in this community turned out to be ages 55-plus. Velda Oaks transformed into a front-porch, active adult community all on its own," he said.
Meanwhile, Ox Bottom Crest, another Premier development off of Ox Bottom Road, allows for all types of families, with the popular amenities everyone looks for.
"For example, the schools zoned for this area cater to families, (and) low-maintenance living caters to active adults and empty-nesters," Asbury said. "Ox Bottom Crest has an HOA (homeowner association) that takes care of your lawn while home owners are out of town or on vacation, helping create a carefree atmosphere."
People are looking for new construction, good locations and good amenities, and certain developments are being sold out rather quickly, Naumann said.
"We've got a new neighborhood off of Hi Lo Way that we sold out of, lot-wise, immediately, just as soon as we brought it to market. We have a project in SouthWood that we're selling the heck out of," he said. "We've got the Windsor Trace project we sold, and in the Braemore Park community that we're doing next to Tallahassee Nurseries, I've got 28 single-family homes there. I have 53 people registered to buy them. I've not advertised once. I do not have any signs out. Just word of mouth."
The southeast and northeast sections of town remain popular, top-selling regions.
"These two specific regions of the city are undergoing new commercial and retail complexes and are a major factor for the continued increase of residential sales," Asbury said. "What buyers look for when searching for a new home is a lifestyle. They want a place where they can raise families, be active and feel safe."
Overall, Naumann said many new developments are being very successful at meeting consumer demand.
"The project that Premier is doing at the corner of Ox Bottom, that's been wildly successful because it's really the only single-family, new-construction product out there. And Centerville Conservation has been very successful because it's, you know, probably the only other one," he said. "Other than that, it is lots here and there that people have been buying and building on. SouthWood continues to be extremely active with new construction because it's a neighborhood that has the amenities in place. It has the golf course and tennis courts and pools and all that stuff, and people are drawn to that. Welaunee is coming online, but that's still probably a year away. That will be a big draw for people, but until then, there's not a whole lot of choices."
So what exactly are the hot new trends in home features? Asbury said it's all about luminous interiors and energy-efficiency.
"White cabinets, white backsplash and white tile," he said. "The brighter, the better. Accent walls and energy-efficient homes. We build all of our homes to FGBC (Florida Green Building Coalition) and Energy Star standards. Sustainable products such as siding, shingles and low-E windows. Product warranties, which all combine into low-maintenance living."